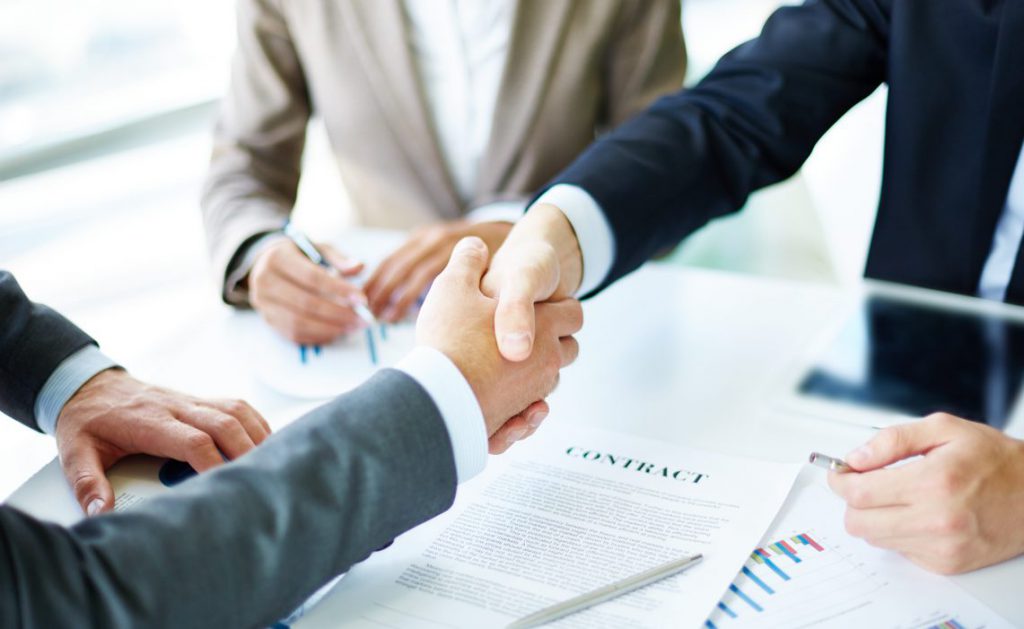 Achieving success in B2B marketing and sales in Japan is not always straightforward. For many centuries, the cultures of East Asia and those of the West existed in relative isolation, developing in their own unique ways. While the shift toward a globalized economy and the increased opportunity of the digital age have broken down many of these boundaries today, there is still much to consider when launching a B2B marketing enterprise in Japan.
Unique Elements of Japanese B2B Culture: Comparing Japan to the USA
Doing business in Japan is dictated by a unique business culture. In the digital age, this culture has evolved and modernized, but many of its unique traits still remain. For American businesspeople, understanding the unique facets of Japanese B2B culture, and the nation's culture as a whole, is crucial. We're going to take a look at these unique facets and examine how they compare with B2B culture in the United States.
General Elements
LinkedIn
Here in the United States, LinkedIn has been something of a game-changer for social media. While platforms such as Facebook and Instagram are more broadly used and are great for connecting directly with customers, LinkedIn offers something different — a space for professional networking and relationship building. It also offers a way for B2B marketers to reach new clients.
Fifty percent of internet users with a college degree or higher are LinkedIn users in the US, and the platform's total user network is over 171 million people in the country. LinkedIn has also achieved relatively high levels of exposure in some Asian markets, including in China and India.
This is not the case in Japan, however. B2B marketers who rely on a LinkedIn-based strategy in Japan may find their options limited. While Japanese professionals who work or have lived abroad do use LinkedIn, the platform is not widely used in the East Asian nation.
To learn more about "How B2B marketers could use LinkedIn to grow their customers in Asia", check it out here.
Facebook
In the United States, Facebook is often seen as either a frivolous way to pass the time or a medium for connecting with friends and family. Receiving a Facebook friend request from a business associate that you do not know personally is not a regular occurrence here in the US, and it may be met with unease.
In Japan, it is a little different. Facebook is extremely popular in Japan, and user figures are expected to increase from 21.5 million in 2019 to 22.4 million in 2025. This is not a unique fact about Japan as we have seen this trend all over the world. However, what is unique is the way Facebook is used, particularly by businesspeople.
Facebook in Japan is a popular business networking and B2B marketing tool, much like LinkedIn is in the United States. It maintains its focus on personal relationships, but it also has the added aspect of bringing business associates and companies together. Don't be perturbed if you receive a request to connect from a client or business contact, and don't be afraid of doing the same thing in return as part of your B2B strategies.
Traditional Media
While Japan is a highly technologically advanced nation, traditional marketing methods are still ingrained deeply into the culture. This means that while it may be tempting to shift to a completely digitally focused strategy and reap the benefits of convenience and cost-saving that come with this, ignoring traditional media can be risky in Japan.
Phenomena such as "furoku," or "Lukcy Bag," are still influential in Japan. These are small bonus gifts or items that are offered for free within newspapers and magazines. Advertising in print on buses, subways, and trains also remains popular in Japan. While advertising spend on in-train and in-transit marketing has decreased since the COVID-19 outbreak, the fact that 58% of Japanese commuters plan to make no changes to their daily schedule during or after COVID demonstrates that this is still a viable advertising option.
To learn more about "Why print media and advertising is still relevant in Japan", read more here.
Pre-COVID Elements
In-person Meetings
In-person meetings have been a critical part of Japanese business culture, and B2B marketing culture, for many decades. In most cases, a phone call, an email conversation, or even a digital meeting will not be enough to cement a business partnership or deal. Business culture in Japan dictates that face-to-face meetings are necessary before any deal can take place.
Business cards also play a role. The exchange of business cards is not something that American businesspeople put too much stock in, especially in today's primarily digital environment. In Japan, business cards are very important indeed, and their exchange has become a sort of ritual of respect and consideration.
Codified rules surrounding business card exchange include standing during the exchange, subtly bowing your head while receiving the business card, and presenting and accepting cards using both hands, demonstrating the appropriate respect and attention. Business cards should be provided to each member of a group of business associates separately — do not assume that they will appreciate the convenience of only receiving one business card for the whole group.
While COVID-19 has made in-person meetings less frequent and less convenient, this is still something B2B marketers must be aware of when operating in Japan.
Trade Shows
Trade shows are a huge part of Japanese business culture. While not as intimate, and therefore not as useful for closing deals, as one-to-one in-person meetings, they provide great networking opportunities.
This is not unique to Japan, of course. Trade shows provide similar opportunities in the United States. However, in Japan, networking at trade shows and seminars provides an opportunity to begin the traditionally codified practice of B2B relationship building. These events are forums for exchanging not only ideas and best practices but also business cards and gestures of respect and consideration.
For many lucrative business deals and partnerships in Japan, the first steps began at trade shows and seminars. COVID-19 has had an impact on this practice, of course. While online seminars and trade shows provide insight and understanding, they do not offer the same opportunities for valuable networking. However, it is likely that this element of Japanese B2B culture will return to prominence once a vaccine is rolled out en masse and restrictions are lifted.
During-COVID Elements
Changes to marketing activities as a result of COVID.
Remote Work
Remote work has become the norm in Japan in the advent of the coronavirus pandemic. Moves toward remote work were already in progress in Japan before the outbreak struck, with around 20% of firms offering telecommuting options in 2019, but it was COVID-19 that accelerated this.
This has led to changes to business traditions in Japan. Remote working practices have removed some of the reliance on in-person meetings and face-to-face communication in the business world, and Japan's B2B marketing culture is still getting to grips with these changes.
However, it is likely that changes to working structures will not be permanent. Around 23% of business enterprises in Japan reported implementing remote work practices in response to the outbreak of COVID-19 and then reverting to normal operative models once they were legally allowed to do so. We may see more companies returning to more traditional ways of doing business once restrictions are lifted.
Cloud-Based Sales Enablement Tools
Usage of cloud-based sales enablement tools had also begun to grow long before the COVID-19 pandemic kicked in in Japan. However, since the advent of the virus, adoption has really begun to accelerate.
B2C marketers may already be used to using similar tools to reach their consumers directly, but B2B marketers also need to be aware of this. With cloud-based technology, businesses can achieve remote collaboration and labor-saving automation, as well as driving in-bound marketing and demand generation in the B2B space.
All of this is helping Japanese business owners to continue thriving during and post COVID-19.
Discover More About B2B Marketing and Business Expansion in Japan
The Japanese market is very different from the one we find here in the US, and achieving success here requires the right approach. Reach out to our team to discover more about B2B marketing and business expansion in Japan. Get in touch with Principle today.
About Principle
Principle helps businesses of all sizes make better decisions through data. For the better part of a decade, we have helped global brands and Fortune 500 companies turn data into intelligence and actionable insights they can use in digital marketing.
Our team of 100 employees includes experts across Analytics, Paid Marketing, SEO, and Data Visualization. We offer actionable and measurable data analytics strategies, SEO, and campaign management services that deliver the digital transformation your business needs to outperform the competition.
We recruit independent professionals who have their own personality, an established way of life, a unique skill, and can share our philosophy. With such colleagues, we believe that individuals and companies will grow together and achieve great quality and result in an unseen business world.
To learn more about digital marketing and advertising in Japan or elsewhere in the Asia-Pacific region, feel free to contact us at Principle.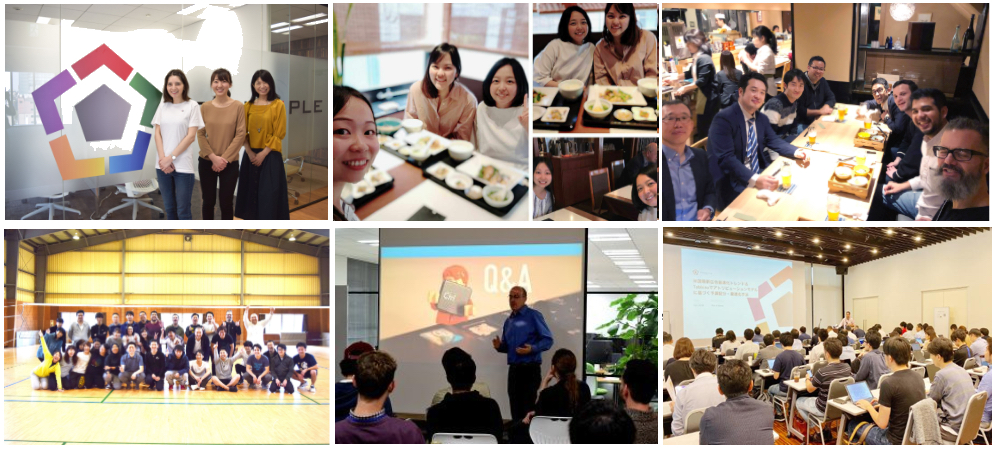 Want to grow your business in Asia?
Principle is a data-driven marketing agency that grows your business in Japan and the rest of the Asia Pacific market.  Click here to learn more about our digital marketing services for the APAC region.