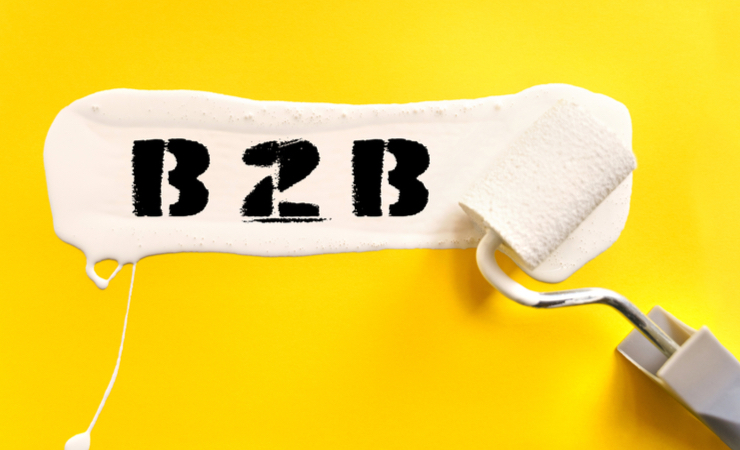 1. Localized Website
Digital marketing can't function without an informative, engaging website. Over 85 percent of buyers visit a website before making a purchase. Moreover, since the typical B2B sales cycle often involves many key players, websites are easy, straightforward ways for an organization's influencers to share information about your product or service with their team.
As you expand your business into Japan, you'll need to consider localizing your content – but don't rely on direct translation alone. Translation converts written words from one language to another. In contrast, localization employs multiple techniques to adapt the full meaning of content for the new culture.
When content gets translated literally, it may make sense in the target market, or it may not.
If you're not familiar with the market or don't have a guide to business expansion in Japan by your side, things can seem quite confusing. Language may be a barrier, and Japan's customs might feel unfamiliar. These cultural and language complexities are the reasons why you shouldn't simply translate your blog posts into Japanese. For the best results, you should localize your content following regional nuances.
Japanese is only spoken in Japan, and the written language comes in three different forms:
There aren't many fluent English speakers in Japan. However, many Japanese business professionals have decent English reading and writing skills and considerable familiarity with English acronyms and business terms. Still, the resources required to meet transpacific content marketing needs for Western businesses in Japan often demand higher agency fees and higher costs in general.
2. Physical Office
Considering its geographical location, culture, and language, many American and European companies place Japan in the APAC or APJ region. However, as you can imagine, every country in Asia has an individual culture and language, making it unique and complex.
Before investing in your marketing activities, work with a local partner in the form of a sales agent, set up your physical office in Japan, and hire Japanese staff.
This helps build legitimacy, especially for B2B industries.
Many Japanese shy away from speaking English. A physical office with a local landline phone number will help them trust you and understand that your company is equipped to handle business explanations, deals, support, and information about your products or services.
If you don't have a physical presence in Japan, consider partnering with a trading company that can resell your products under their agency and sales channel.
3. Offline and Online Events
Events are one of the best ways to make your first step into the Japanese B2B market. To start, offline trade shows or exhibitions are ideal for establishing brand awareness. Corporate conferences and seminars are also great for targeted lead generation.
Why are events so popular in Japan? Because Japanese people like face-to-face interactions in business, and offline conferences are a fantastic place to network with corporate accounts.
Unfortunately, 2020 transformed how we live and work, and many businesses were forced to suspend their planned events or switch to virtual. In a post-pandemic world, the majority of events are still being held online. But we expect that to change as vaccines roll out and the economy opens up again.
4. Social Media / SNS
In regards to social media, Japan is unique in its adoption. With over 200 million users, LINE is the top messaging app in Japan. Like WeChat, LINE lets brands provide services and interact with users. However, instead of 'apps within apps,' LINE has more than 50 individual apps that users can install. For example, LINE Taxi lets users book a taxi, while LINE Wow makes it possible to order food for delivery.
Fifty percent of internet users with a college degree or higher are LinkedIn users in the US, and the platform's total user network is over 171 million people in the country. LinkedIn has also achieved relatively high levels of exposure in some Asian markets, including in China and India.
This is not the case in Japan. B2B marketers who rely on a LinkedIn-based strategy in Japan may find their options limited. While Japanese professionals who work or have lived abroad do leverage LinkedIn, the platform is not widely used in the East Asian nation.
In the United States, Facebook is often seen as either a frivolous way to pass the time or a medium for connecting with friends and family. Receiving a Facebook friend request from a business associate that you do not know personally is not a regular occurrence, and it may be met with unease.
In Japan, it's a little different. Facebook is extremely popular, and user figures are expected to increase from 21.5 million in 2019 to 22.4 million in 2025. This trend is not unique to Japan – it's something we have seen all over the world. However, what is unusual is the way Facebook is used, particularly by businesspeople.
Facebook in Japan is a popular business networking platform and B2B marketing tool, much like LinkedIn is in the United States. It maintains its focus on personal relationships, but it also has the added aspect of bringing business associates and companies together. Don't be perturbed if you receive a request to connect from a client or business contact, and don't be afraid of doing the same thing in return as part of your B2B strategies.
In B2B, especially in promoting your webinar or event or building your Japanese community, social media is crucial to your content marketing strategy.
5. Paid Advertising
Japan is the fourth-largest advertising market after China, United States, and the United Kingdom. The COVID-19 pandemic has accelerated digital transformation in Japan, increasing investments in digital advertising by Japanese companies.
In 2020, Japan's ad expenditure reached ¥2,229 billion (20.4 billion USD), with search advertising leading the market segment, followed by banner advertising, social media advertising, and video advertising.
Japan is a thriving market for digital advertisers. But it's still a peculiar one, and not just because of the language barrier. Japanese culture and the resulting digital environment are also unique. For instance, unlike in other regions, Yahoo! is still a popular search engine. These differences remain critically important both in terms of branding and awareness-building activities in Japan, and they could be a significant obstacle in achieving your campaign's target ROI.
We believe that leaning on a local marketing agency to help you find the right strategy and channels for your digital advertising campaigns is critical to the success of your B2B content marketing efforts in Japan.
About Principle
Principle helps businesses of all sizes make better decisions through data. For the better part of a decade, we have helped global brands and Fortune 500 companies turn data into intelligence and actionable insights they can use in digital marketing.
Our team of 100 employees includes experts across Analytics, Paid Marketing, SEO, and Data Visualization. We offer actionable and measurable data analytics strategies, SEO, and campaign management services that deliver the digital transformation your business needs to outperform the competition.
We recruit independent professionals who have their own personality, an established way of life, a unique skill, and can share our philosophy. With such colleagues, we believe that individuals and companies will grow together and achieve great quality and result in an unseen business world.
To learn more about digital marketing and Tableau Dashboard support services, feel free to contact us at Principle.