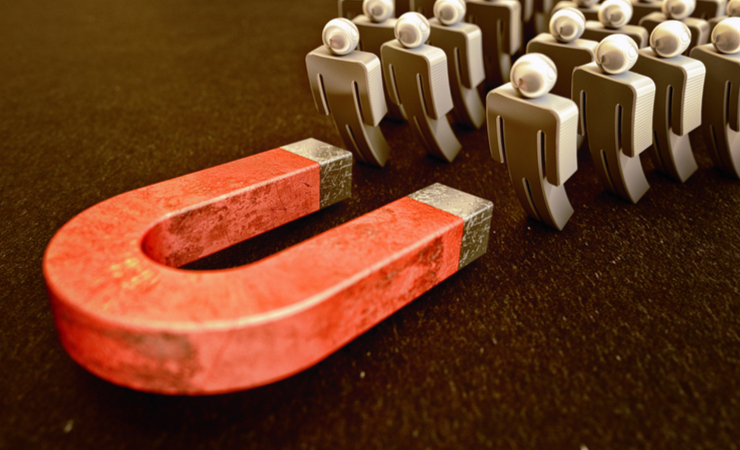 B2B Lead Generation Campaigns for Japan
Launching a B2B marketing and sales campaign in Japan is likely to be a little different than it would be here in the U.S. Yes, the world is becoming increasingly connected, but there are still key differences between markets in the West and those in East Asia. Let's take a look at what to consider when launching B2B lead generation campaigns in Japan.
LinkedIn Is Not Broadly Used in Japan
Launching a LinkedIn-first campaign might not work in Japan. There are only 2.4 million users of the platform in the East Asian nation, and the platform does not enjoy the prominence it receives in other Asian markets, such as in China and India.
Japanese professionals who have lived or worked abroad may use LinkedIn, but this represents limited scope for marketers. Instead, focus on some of the following digital marketing channels for B2B marketing and lead generation in Japan:
Google Ads
Facebook and Instagram
LINE
Twitter
Webinars
Facebook is certainly popular in Japan, and user figures are expected to hit 22.4 million by 2025. However, the platform is used differently in Japan than in the U.S. It's common for business associates to connect with one another on Facebook, even if they do not know each other personally.
Many businesspeople in Japan use Facebook as a networking tool, which makes it a prime candidate for B2B marketing. In this sense, it is similar to LinkedIn here in the United States. It's normal to receive a friend request or other connection from a business contact, or even from a client. Put this more open Facebook culture to work in your own B2B strategies.
LINE is not quite so popular in the West, but it is very popular in Asian markets, experiencing swift growth in locations such as Japan, Taiwan, Indonesia, and Thailand. Users can leverage SMS and online features as well as other functionality from within the app, which is becoming a popular networking tool.
Marketers can deploy in-app ads and promotional materials that are delivered directly to LINE's users. This is a channel that helps businesses connect with millions of potential leads on a daily basis.
There are different tiers of access available to LINE users, including Premium, Verified, and Unverified levels. Higher tier accounts provide B2B marketers with more opportunities for building their brand and engaging with customers.
List Development
B2B marketers often find themselves operating in a niche. With this in mind, it's difficult to find a ready-made lead list in the Japanese market, and you will likely have to build your own.
You might find a service in Japan that can sell you an email list, but this is unlikely to provide much value to your business. Instead, begin by checking out the various lead databases available in Japan and then screen these databases for key attributes.
Next, employ telemarketing to make connections with each potential business customer. This requires some investment because you will need trained operators to achieve this. You will also have to provide something of value to your leads as you make a connection. However, this approach can be fruitful.
Bear in mind that not all the email addresses you find are going to be valuable. Japan does not offer verification services such as Hunter.io, and there is no guarantee that the email account you are sending to is even checked on a regular basis.
Trust is a major factor in the Japanese market, and you may find it difficult to grow this trust at the beginning of your campaign. Adopt a light touch to email list usage, limiting the number of communications you send out to your leads. You need to foster warmth and trust between your leads and your brand — you do not want to be perceived as a junk mailer or spammer.
Content Marketing: Campaign Collaterals
1) Localize and don't translate
Japan is certainly part of the global community, but it retains many of its more traditional cultural sensibilities and preferences. The nation has a unique language, comprising five written scripts covering around 3,000 characters. In addition, there are 50 Hiragana, 50 Katakana, 52 Roman characters, and thousands of Joyo Kanji and Jinmeiyou Kanji that are in regular use. Marketers will need to gain a thorough understanding of this language before they can achieve success.
It's not unusual to feel a little confused in this linguistic landscape. While some Japanese people may speak, read, and write English to some extent, they are likely to be far more comfortable working with their own language. This is why the services of a professional guide or translator may prove invaluable.
You cannot simply translate your existing content into Japanese. Instead, focus on localizing your content to capture regional nuances and preferences. You may need to pay more to achieve this, but this localized approach is a crucial aspect of achieving success in the Japanese market.
2) Put thought leadership first
It is better to demonstrate your expertise and to show that you are an authority via your content. Lead magnet content may work to some extent. But, in the B2B sphere, a more valuable approach is required.
Take your time to craft content that really provides value to your audience. This will help you grow your reputation and your standing, moving you ahead of your competitors.
3) Be aware of business cards
During my time in Japan, I've learned a few things about Japanese business practices.
Exchanging business cards is one of these practices. This exchange provides an opportunity for connection and engagement with qualified contacts. The Japanese business community takes this exchange very seriously, and it is important to show appropriate respect to this custom.
The 5 Best Practices for B2B Lead Generation in Japan
Digital paid media: Consider using Google, Facebook, Instagram, Twitter, or LINE over LinkedIn.
Email lists: Use for audience building, don't blast emails, and don't rely on email for sales outreach in the early stages of your campaign.
Do not translate content, but localize.
Put thought leadership first.
Host valuable events, in-person where possible.
About Principle
Principle helps businesses of all sizes make better decisions through data. For the better part of a decade, we have helped global brands and Fortune 500 companies turn data into intelligence and actionable insights they can use in digital marketing.
Our team of 100 employees includes experts across Analytics, Paid Marketing, SEO, and Data Visualization. We offer actionable and measurable data analytics strategies, SEO, and campaign management services that deliver the digital transformation your business needs to outperform the competition.
We recruit independent professionals who have their own personality, an established way of life, a unique skill, and can share our philosophy. With such colleagues, we believe that individuals and companies will grow together and achieve great quality and result in an unseen business world.
To learn more about digital marketing and Tableau Dashboard support services, feel free to contact us at Principle.