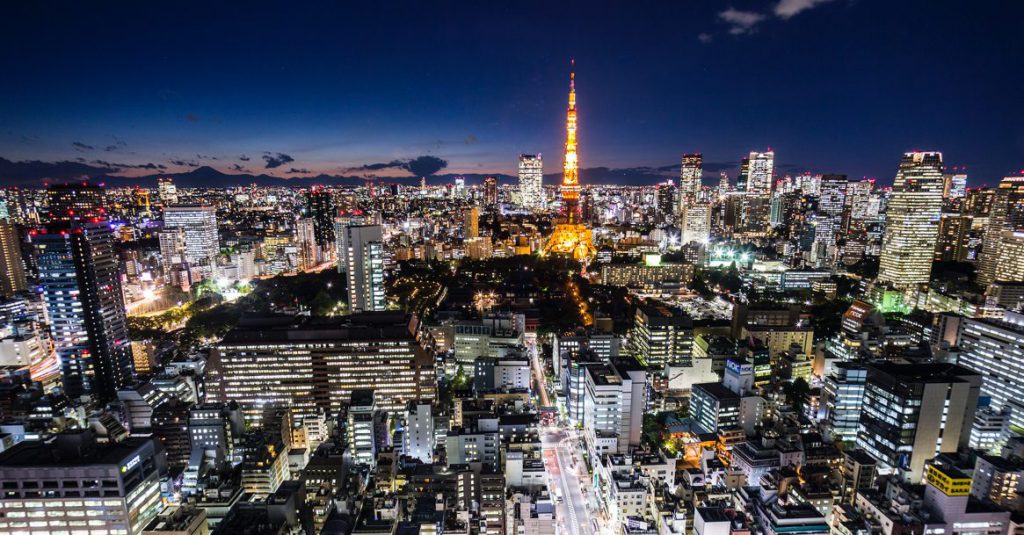 How do you run a demand generation campaign as part of your B2B marketing strategy in Japan? The key is not to become overwhelmed or be put off by the cultural differences between the two nations. Instead, adopt an approach based on understanding and cultural respect.
Learn more from our thoughts on this subject as we explore demand generation in Japan.
About Demand Generation
What is demand generation? This refers to a range of different marketing activities that are designed to increase the interest in a business's products or services and to create leads.
Marketers often fall short when it comes to lead conversion. Yes, they achieve leads, but too many of these leads are not converted into customers. This is because leads are not nurtured and supported, or because of a lack of information on key prospects.
Demand generation activities are intended to provide the solution to this. With a demand generation strategy, the whole team gains an understanding of how important it is to manage and follow up on leads that have been generated. Everyone begins to understand how important medium- to long-term follow-up and nurturing is in the process of lead acquisition and nurturing.
Demand Generation in Japan
While demand generation works along the same general lines in both Japan and in the United States, there are key differences in the ways in which leads are engaged, Marketers still follow the same three-step demand generation process, but they need to be aware of the unique Japanese business culture across each of these three steps.
Let's explore this in more detail, first by taking a look at this three-step process and then by examining how each step should be executed in the Japanese market.
The Three-Step Demand Generation Process
Whether working in the B2B market or working with a B2C model, demand generation is broken down into three main steps. How these steps are executed, however, will differ significantly depending on your market.
Lead Generation
This step focuses on identifying potential leads and sowing the first seeds of interest. Gathering information on leads and gaining their attention is the first phase of your conversion strategy.
Lead Nurturing
Once leads have been acquired, the next step is to engage and grow their level of interest. This is the nurturing phase — where you begin to move your leads toward the point of conversion.
Lead Qualification
Not all leads can be treated equally. During the qualification phase, you will need to score leads based on where they are in the funnel. How likely are they to convert? What extra steps need to be taken to nurture them further?
How Japan Is a Unique Market
Japan has become a major player on the world business stage in the second half of the 20th century and represents a key trading partner and ally for the United States. As such, the two nations have grown closer than ever, with international deals taking place on a regular basis.
However, significant cultural differences remain between Japan and the United States. Any business person seeking to gain a foothold in this lucrative East Asian market needs to be aware of these differences. With the right preparation and understanding, Japan holds great potential for international B2B success.
Lead Generation in Japan
In Japan, the lead generation process is complicated still further, and businesses will need to be aware of the differences between the Japanese and American markets.
For example, LinkedIn is a common tool for B2B lead generation in the United States. The same is not true in Japan, however, and there are only 2.4 million users of the platform in the country — a very small figure in a nation with a population of over 120 million. Platforms such as Facebook, Instagram, Twitter, and LINE are far more effective in B2B lead generation.
You will still need to focus on inbound and content marketing strategies, but you have to remain aware of business formalities and etiquette in the country. For example, webinars, delivered in the appropriate business language, are popular in the Japanese market. Appropriate business language means any words or sentence structures you would use to address a business audience, perhaps as part of a business email or during the presentation of a new product.
Remember to bear offline lead generation tactics in mind. Be aware of the Japanese custom of exchanging business cards in a respectful and formal manner, and build a strong foundation for your lead generation strategy.
Lead Nurturing
Email marketing remains common in Japan and is a very useful tactic in the nation's B2B landscape. Keep in mind business etiquette and formalities as you nurture your leads in this manner.
Content continues to play a major role in the lead nurturing phase, but you need to remain aware of the value this content is providing to your audience. Deploy thought leadership content that informs and builds trust rather than relying solely on lead magnet advertorial content.
You can also focus on offline seminars to nurture leads. This may be particularly effective in business hubs such as Tokyo, where business professionals value the opportunity to network in person. Online seminars are useful, too, whenever an offline seminar is not possible.
Lead Qualification
This is the stage at which you identify your best candidates for passing on to sales. But how do you recognize which leads are the best qualified?
A robust scoring method should be applied here. Collect company information, industry information, prospect details, and lead behavior data. This will give you a better idea of which of your lead candidates are already well on their way to conversion.
Don't get overwhelmed by all that data. Marketing automation tools can handle much of the work for you, giving you a much easier path to the actionable insight you need. While the best tools will provide a comprehensive service across each of the three demand generation steps, this still needs to be backed up with the right approach to the unique business culture of Japan. Tools may be useful, but they are no substitute for human interaction and cultural understanding.
It is important to keep Japanese business customs in mind during this stage of the process. In Japan, it is traditional for business people to socialize after work. This may be the case even if the business person in question is not one of your customers, as this custom is an important aspect of developing relationships between partners and business contacts.
In Japan, this is an important part of business culture and will be key to the formation of your business relationships. This is especially the case when you are in the process of closing a deal, and the custom is more common in the latter stages of the sales cycle. Bear in mind, however, that business dinners and drinking sessions may occur at any time.
Make the most of these networking opportunities, gathering information on a personal and professional level to better understand the needs of your prospective customers. You will be able to use this knowledge to build the data utilized by your marketing automation tools — in your CRM solution, for example.
Form the Relationship You Need to Succeed in the Japanese Market
B2B marketing can be a highly fruitful endeavor in Japan. You simply need to make sure you adopt the right approach to this process and maintain cultural sensitivities and understanding throughout. Once you begin to identify leads and form positive relationships, there is significant success to be gained here in Japan.
To begin your journey toward B2B success, feel free to reach out to us at Principle. We have the knowledge of the Japanese market you need to succeed. Get in touch today and leverage our experience for your business.
About Principle
Principle helps businesses of all sizes make better decisions through data. For the better part of a decade, we have helped global brands and Fortune 500 companies turn data into intelligence and actionable insights they can use in digital marketing.
Our team of 100 employees includes experts across Analytics, Paid Marketing, SEO, and Data Visualization. We offer actionable and measurable data analytics strategies, SEO, and campaign management services that deliver the digital transformation your business needs to outperform the competition.
We recruit independent professionals who have their own personality, an established way of life, a unique skill, and can share our philosophy. With such colleagues, we believe that individuals and companies will grow together and achieve great quality and result in an unseen business world.
To learn more about digital marketing and Tableau Dashboard support services, feel free to contact us at Principle.