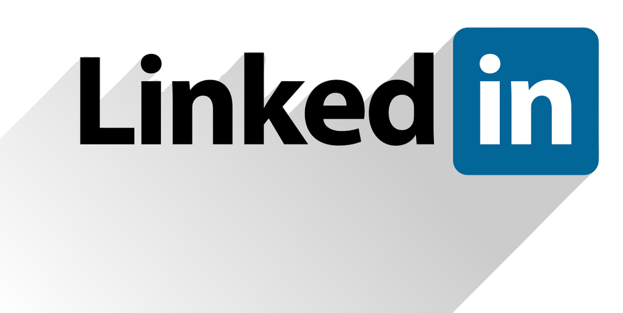 B2B marketers hoping to gain a foothold in the Asia Pacific (APAC) region understand their success hinges on the successful execution of demand marketing. 
Deep comprehension of the value of APAC demand generation for companies expanding into the Asia Pacific region is a marker among those who are successful in their endeavor. One of the most effective ways to introduce potential clients to a brand and continue to connect with brand loyalists is through LinkedIn. B2B marketers are effectively using LinkedIn to drive demand generation and lead generation in APAC.  
Demand Generation Platforms
Applying demand marketing principles to B2B marketing with the intent of growing a customer base in the APAC region is a growing trend. It first became a hot topic in 2016, when B2B companies realized the growth potential of employing this tactic through online networking platforms. LinkedIn, which officially launched in 2003 as a professional networking service, celebrated the doubling of its APAC membership in just two years on August 10, 2016. B2B marketers quickly discovered that one of the most efficient ways to connect with the Asian market is through LinkedIn. 
It is hardly surprising why marketers are touting the value of LinkedIn for demand generation given the statistics. Approximately 40 percent of working professionals globally are located in the APAC region, making it a prime market to target. 
LinkedIn boasts nearly 700 million active users and has earned the prestigious ranking as the second most used platform for B2B marketers. It is second only behind Facebook. India, China, and Indonesia – among the most influential APAC countries – are in the top 10 countries based on total LinkedIn audience size. India is second only behind the United States, with 68 million LinkedIn users, followed by third-place China with 50 million. Indonesia is eighth on the list with 16 million users. 
Given that about 40 percent of the world's professionals live and work in Asia, it correlates to the importance of adding LinkedIn to any brand and demand marketing strategy. Roughly 80 percent of all B2B leads originate on LinkedIn. In addition to the opportunity for greater exposure and lead generation in the APAC region, the networking platform is a gathering spot for innovative thinkers and leaders. 
It offers direct access to the best and brightest talent Asia has to offer. Some of the most prominent thought leaders currently on LinkedIn include Tony Fernandez, Group CEO of AirAsia; Narendra Modi, the Prime Minister of India; Hiroshi Miktani, CEO of Rakuten, Inc; and Piyush Gupta, Group CEO of DBS Bank.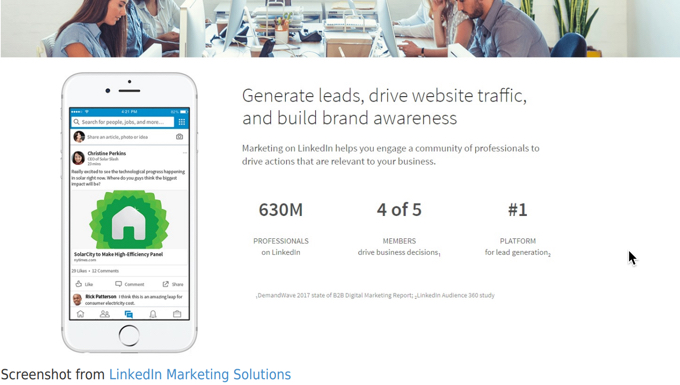 LinkedIn by the Numbers
Young working professionals are quickly becoming the fastest-growing demographic on LinkedIn. July 2020 figures indicate the United States is tops for the number of users on the networking platform at 170 million. The membership base of young Asia Pacific professionals currently is estimated at 25 million, according to demographic information released by the LinkedIn marketing team. However, since 2016, the numbers continue to grow for this region, making it a notable platform to include in any B2B marketing strategy. 
Here are some other statistics of note that make investing in LinkedIn worthwhile: 
LinkedIn is used by more than 70 percent of B2B marketers due to the likelihood of customer engagement on the platform. 

APAC is home to some of the most

notable rising startups

, with fintech, e-learning, and AI startups leading the pack. Examples include UpGrad (India), ExaWizards (Japan), and GoBear (Singapore). 

Nearly

80 percent

of all B2B leads originate on LinkedIn, with Twitter and Facebook following at 13 percent and 7 percent, respectively. 

Sharing content was the preferred way for B2B marketers to use LinkedIn, with 94 percent of B2B marketers stating LinkedIn is the primary means of distributing content.

Roughly 79 percent of marketers indicate that LinkedIn was an effective lead generator

.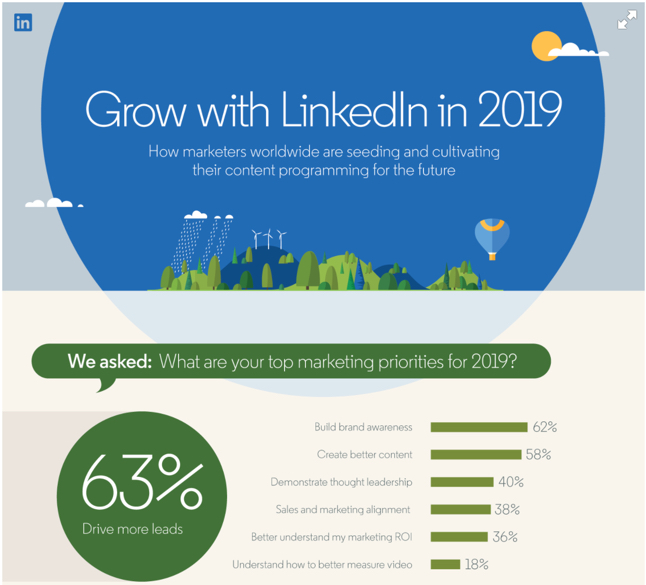 Source: How Marketers Are Planning to Grow on LinkedIn in 2019 [Infographic]
Leveraging LinkedIn as a B2B Strategy
Knowing LinkedIn is a ripe market for B2B networking in the APAC region and understanding how to leverage that knowledge are two different things. It is imperative business owners educate themselves or make the commitment to work with marketing professionals who are skilled in lead generation through LinkedIn. 
Regrouping and taking time to realign marketing strategies to include LinkedIn is an important first step in the process. Companies should examine and evaluate both their short-term and long-term marketing approaches to incorporate LinkedIn. The process should include rethinking how to best apply these five important marketing principles: who, what, where, when, and how. 
Question #1: Who is your company pursuing?
Lead generation dictates a thorough understanding of your brand's demographic audience. It is easier to aggressively pursue new customers in the APAC region with the right approach. 
Question #2: What are your marketing campaign goals?
Is your company seeking brand awareness or the ability to generate prospects? Answering that question is the next step in determining how best to reach specific APAC countries like Australia, China, India, Indonesia, Malaysia, Philippines, and Singapore. 
Question #3: When do you plan to engage?
Part of establishing marketing campaign goals involves the awareness of seasonality for the APAC region. Seasons – and holidays – occur at different times of the year in Asia compared with the western world, so timing a marketing budget around those seasonal differences is beneficial to B2B marketers. Evidence also supports placing the most resources into long-term marketing for the best return on investment, especially when targeting the APAC region. 
Question #4: Where is your audience focus?
Is your marketing scope narrow or broad? Hyper-targeting can be too limiting when focusing on young professionals in the APAC region. With 40 percent of working professionals in the APAC region switching jobs every four years, it makes better marketing sense to target the full spectrum of the buying circle, which includes future buyers. LinkedIn's design incorporates effective targeting capabilities, allowing B2B marketers for the APAC region to target prospects based on the following demographics: 
Age, gender, and location 

Company name, industry, and size 

Education level and field of study 

Experience of candidates, including job function, and seniority 

Special interests, skills, and groups 
Question #5: How are you appealing to your target audience?
APAC marketers tend to lean more toward the production of rational ads, according to a LinkedIn survey of 4,000 B2B marketers across 22 markets. Rational ads are most effective for demand marketing. Separate research indicates that emotional advertisement campaigns are more effective for brand marketing.
Companies targeting the APAC region through LinkedIn must isolate their intent before determining which method is best for appealing to their target audience. Implementing the following principles can lead APAC marketers in the right direction: 
Giving equal leverage to acquisition and customer growth strategies 

B2B brand messaging should include "emotional" aspects to preserve feelings of authenticity

Balancing long-term demand generation and short-term lead generation campaigns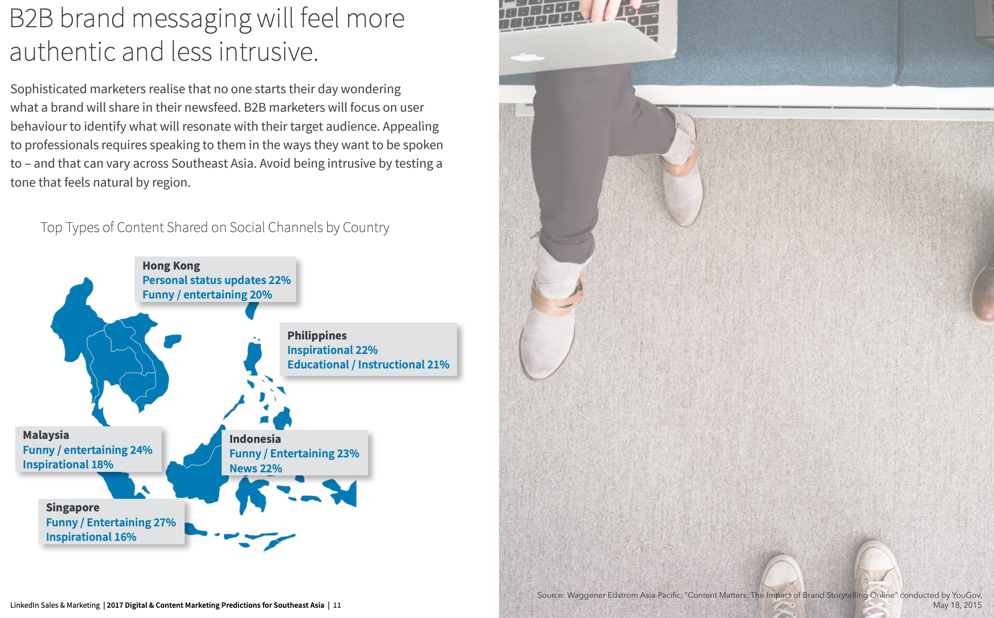 Source: 2017 Digital & Content Marketing Predictions for Southeast Asia
Final Thoughts
LinkedIn continues to be a force in demanding marketing and growing brand loyalty in the APAC region. Marketing Solutions – LinkedIn's fastest-growing segment – increased 44 percent in Q1 of 2020 alone and is on track for a 21 percent increase year-over-year.  As many businesses expand into Asia, it is important to consider LinkedIn as an SNS and AdTech platform to engaged and drive leads in the APAC region.
Our team has the hands-on industry experience necessary to help companies refocus their energies on brand and demand generation in the APAC region. We can work with any company to devise a strategy that incorporates the who, where, what, when, and how principles for B2B marketing success in the APAC region. Contact us today for a no-obligation consultation on how we can help your business generate leads in Asia.
About Principle
Principle helps businesses of all sizes make better decisions through data. For the better part of a decade, we have helped global brands and Fortune 500 companies turn data into intelligence and actionable insights they can use in digital marketing.
Our team of 100 employees includes experts across Analytics, Paid Marketing, SEO, and Data Visualization. We offer actionable and measurable data analytics strategies, SEO, and campaign management services that deliver the digital transformation your business needs to outperform the competition.
We recruit independent professionals who have their own personality, an established way of life, a unique skill, and can share our philosophy. With such colleagues, we believe that individuals and companies will grow together and achieve great quality and result in an unseen business world.
To learn more about digital marketing and advertising in Japan or elsewhere in the Asia-Pacific region, feel free to contact us at Principle.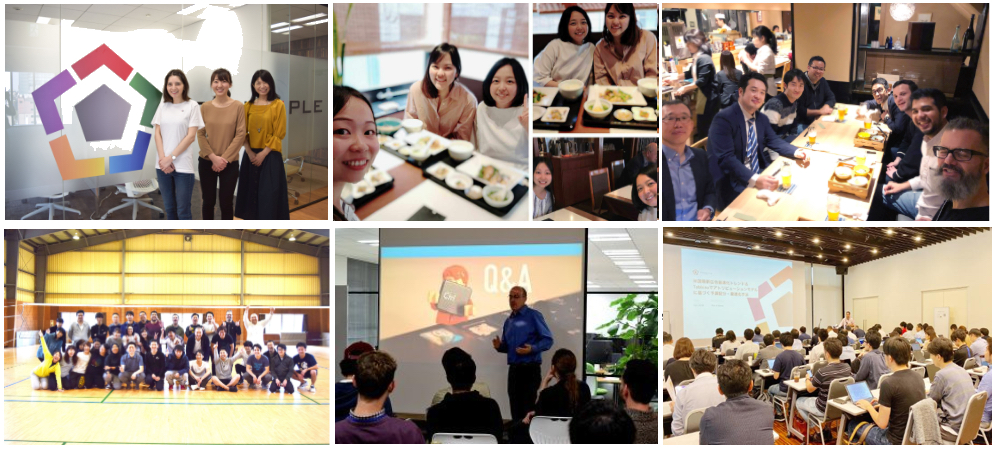 Sources