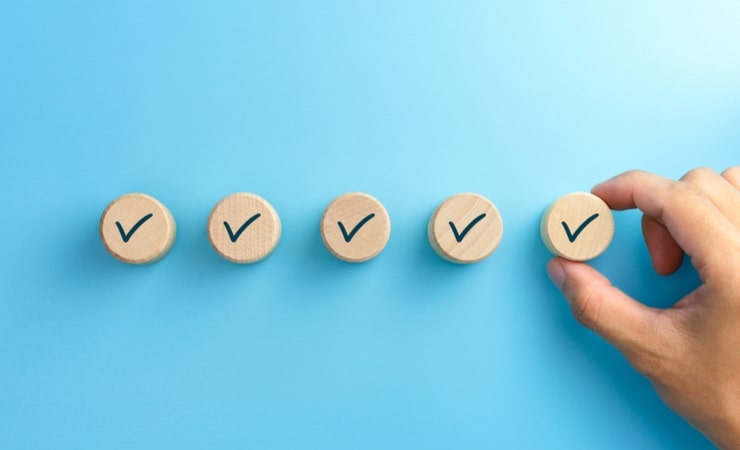 Introduction – What we learned from over 50 proposals in Japan
This article is based on our experience participating in dozens of digital marketing proposals in Japan.
When outsourcing digital advertising, do you have trouble selecting the right agency? I'm sure that challenge becomes even more complicated if you're considering working with one for the first time, and especially if you're planning to expand into Asia.
The following details make Japan unique from Western countries and even other Asian countries:
The Japanese language and writings (hiragana, katakana, kanji) are only used in Japan.
There aren't many English speakers in Japan, though they generally have communication-level reading and writing skills.
Companies expect to have resources on the ground and work with people who have experience. In many cases, having just potential or knowledge may not be good enough.
Japan has a unique seasonal calendar for retail. The agencies that support Japanese markets should be aware of this.
There's a difference between promotional events and the way promotions are marketed.
Demographic and consumer trends are different.
In recent years, digital advertising has taken off and surpassed traditional media. However, traditional media (such as TV, print, and radio) are still huge among the older demographic. It's important to work with an agency that understands the local market and media relevant to the advertiser's target demographic.
The mix of marketing channels used is different from other regions. Some examples: LinkedIn isn't common, LINE is a popular messaging app, and Yahoo! is still big in Japan.
When taking the above points into consideration, it's easy to imagine how proposals by Japanese agencies to their prospective clients will entail different strategies than what you might commonly find in other regions.
There's likely plenty of cases where digital advertising is outsourced to a marketing agency. Regardless of the size of the advertiser's (client's) business, digital marketing agencies work with companies by efficiently investing their advertising budget to effectively increase their business performance.
In terms of increasing business performance by working with agencies, ad agencies can be considered trusted partners. However, the results will vary greatly depending on that partner, especially for companies engaging in digital marketing activities with large marketing budgets.
For the above reasons, companies need to select the right digital advertising agency. Even if they already have an agency with which they are doing business, companies would also be reviewing their agencies regularly in order to solve problems and further improve performance.
I've participated in over 50 agency selection opportunities through RFPs since joining the marketing industry. From that experience, I've summarized what I feel should be the key points in selecting an agency, especially in Japan. I hope this article will help you find the right agency partner.
Role of digital advertising agencies
Before we get into the key points of selecting an agency in Japan, let's take a look at the role of a digital advertising agency and what agencies like us are expected to do.
Simply put, I believe the role of a digital advertising agency is "to manage and fully maximize client's advertising budgets while executing at high standards, so that client's KPIs perform."
To accomplish the above objective, agencies should perform the following four tasks:
1) Planning
Media and strategic planning to lead a client to success:
Select the most appropriate media and advertising selection for the advertiser's business
Consider what would be effective based on the company's strengths and competitors
Consider when, where, and what to execute for increasing the business's exposure based on the advertiser's business plan
Create a simulation of the above scenario, and align it with the business plan
2) Ad placement
Execution of the media and advertising plan:
Set targeting for each media
Submit ad creative to each media
Place the ad tech tags for each media
3) Operations
Management of ad spending and optimization to enhance ad performance:
Manage advertising budget
Allocate budget to multiple media
Bidding and placements
Adjust ad targeting (addition and exclusion of targeting criteria)
Revise and optimize ad creative
4) Reporting
Reporting of operation results and reporting to advertisers:
Create ad reports
Report through debriefing sessions
Propose new measures as necessary
These are the main tasks that an agency should perform. Before selecting your next ad agency, double-check if your current ad agency is fully performing the listed tasks.
5 key factors for selecting an advertising agency in Japan
As summarized in the role of a digital advertising agency, agencies need to deliver on a diverse set of tasks.
It's necessary to select a partner that can perform these tasks appropriately while providing business support for further growth.
We can summarize the key points for selecting an agency into the following five categories:
Problem-solving – Is the proposal solving the client's marketing problem?
Organization – Is the client's organization ready to onboard and work with the agency partner?
Feasibility – Are there success cases or use cases from a similar industry?
Optimization – Is the proposal from a perspective that goes beyond digital advertising?
Validity – Is the plan detailed and supported by data or numbers?
Problem-Solving
Is the proposal solving the client's marketing problem?
The first important point to check is whether the issues that prompted your company to reach out can be resolved by the agency.
For example, suppose the response time of the agency you are currently dealing with is slow. In that case, it's important to know whether the agency has an environment and system that allows for swift communication.
In many cases, advertisers interested in hiring an ad agency in Japan find the existing ad creatives aren't optimized for the local market. This results in the ROI and cost performance not being as good despite the market potential and relatively good cost per response (note that this varies by industry). That said, it's common for advertisers in Japan to get local support by having extra boots on the ground compared to a typical campaign management relationship.
Organization
Is the client's organization ready to onboard and work with the agency partner?
It's important to check who your main contact person will be, as well as how many people are likely to be working with the agency and running the campaign.
It's common to work with an organization where the consultant who makes the proposal and the consultant who will be part of the campaign or project are different people. When scouting a new agency, it's recommended that you look into the consultants and supporting team members that will be involved. One aspect of the consultants you should be sure to check is their level of commitment.
Another important factor in selecting the agency is the compatibility between the client and the consultant from the agency. Advertising campaigns don't end in a month or two, but tend to continue for a long time unless the advertiser chooses to stop advertising.
Therefore, it's best if the consultant in charge understands your intentions and policies, and is able to communicate with you. It's a good idea to check if they'll be compatible during the discovery or proposal phase.
The agencies in another market may not have the same organizational structure as the ad agencies in Western regions. I'd highly suggest making that clear in an early stage of your engagement with a potential agency partner.
Feasibility
Are there success cases or use cases from a similar industry?
To measure the feasibility of a proposal, it's also important to have a use case. Without case studies, it's impossible to judge whether the agency can realize and deliver the proposal.
However, it's also possible that the agency is able to implement the deliverables stated in the proposal, but just doesn't have any case studies available. In that situation, it's a good idea to ask them to provide you with some examples that are not necessarily in the same industry but are somewhat close to it.
Optimization
Is the proposal from a perspective that goes beyond digital advertising?
Select an agency that thinks from the perspective of your company's business growth.
If what you're requesting is "I want advertising proposals," then the agency will only provide you with advertising proposals. However, your goal shouldn't only focus on enabling ads or improving ad performance. It should also be about how you work with the agency partner to increase the KPI of the business.
Therefore, from the time of the discovery call made to request a proposal, make it clear that the proposal is not limited to digital advertising. The key to success is working with an agency that recognizes issues from the perspective of the entire site and proposes high-priority measures, even if the marketing budget does not allow for adopting that plan.
As I've mentioned earlier in this article, in Japan, traditional media are still considered by many advertisers. It would be good to know if the agency you're scouting has a direct relationship with other agencies specializing in advertising media beyond only digital.
Validity
Is the plan detailed and supported by data or numbers?
The proposed plan and target figures need to be supported by numbers. This allows advertisers and the agency to assess how the plan would translate to a business outcome. As well, the advertiser can objectively assess if the proposal is valid or not.
The numbers being good isn't the only important thing; they need to be reasonable as well. When looking at measures to be implemented, it's necessary to check that your expectations of improvement have not wavered.
In closing
I've now summarized the points for selecting an appropriate agency. It's our hope that every advertiser finds a trusted agency to partner with. While we want to minimize mistakes, great marketing execution should not come at the cost of unresolved issues.
I wrote this article because I understand our company should be a consulting company that delivers these points. I hope that this gives you a clearer perspective on how we approach and earn our clients' businesses in Japan.
Don't hesitate to reach out and consult with us if you're in the process of selecting a digital advertising agency for Japan, other countries in Asia, or for North America.
About Principle
Principle helps businesses of all sizes make better decisions through data. For the better part of a decade, we have helped global brands and Fortune 500 companies turn data into intelligence and actionable insights they can use in digital marketing.
Our team of 100 employees includes experts across Analytics, Paid Marketing, SEO, and Data Visualization. We offer actionable and measurable data analytics strategies, SEO, and campaign management services that deliver the digital transformation your business needs to outperform the competition.
We recruit independent professionals who have their own personalities, an established way of life, a unique skill, and can share our philosophy. With such colleagues, we believe that individuals and companies will grow together and achieve great quality and result in an unseen business world.
To learn more about digital marketing and digital advertising support services in Japan or Asia, feel free to contact us at Principle.