Overview – Google Smart Shopping Campaign
Google Smart Shopping Campaign has been getting popular because it makes marketer's work easier than conventional campaign management. For example, many marketers use Shopify which has a feature to kickstart Smart Shopping Campaign really easy like this.
With Google Smart Shopping Campaigns, your product data feed and assets are leveraged with Google's machine learning to show various ads across ad networks. Setup involves integrating with Google Merchant Center, setting a budget, prep assets, and tell Google the country of sale. Google will pull information from your product feed and test different combinations of the image and ad copy you provide. It then shows the most relevant ads across Google networks (Google Search Network, Display Network, YouTube, and Gmail).
Following is our paid media use case with Google Smart Shopping Campaign where we helped our client quadrupled their sales and ROAS. Shopping Campaign has the potential for many eCommerce sites to boost their sales.
How Principle increased client's ROAS by 4x
In this blog post, we would like to share some interesting execution from our data management deployment.
Two major parts of the Google Smart Shopping Campaign
There are two important points in the Smart Shopping Campaign that effectively make use of machine learning:
Product data feed
User & Product data collection by dynamic remarketing tag
Once it's set up, you can just set and forget Smart Shopping Campaign. However, if you want more out of it and drive better results, you need to constantly improve the following.
1. Data Feed Optimization
You can use any kind of product data as a product feed as long as the data meets the requirement of Google Merchant Center.
That is exactly why a lot of eCommerce platforms like Shopify have a feature to create product data feed.
However, in most cases, these native data feeds are suboptimal because of these reasons:
Search queries NOT matching with the product name (or title): Your product development team must have some kind of reasons behind product names but customers use whatever words they came up with.
Competitors are trying to get impressions: Even if it's your very own product, customers don't care what kind of merchant sells it. Moreover, Google wants to provide ads that stand out and perform better.
Fewer impressions, clicks, and conversions mean lost opportunity for optimizing an ad because machine learning and it's model will improve as the data point and sample increase.
We have faced such challenges, but we had to learn to overcome those constraints to optimize our client's ads. So here is how we approached the problem and situation.
Five Stages of Data Feed Optimization
Before we start, let's quickly review what stage of optimization you are currently on:
Stage 1: Fulfill the minimum requirements of Google Merchant Center
Stage 2: Frequent and automated feed refresh
Stage 3: Include optional fields to the product data feed
Stage 4: Creative and Product Category optimization
Stage 5: Tailored and Systemized approach to managing feeds
If you are not on Stage 4, we suggest you review and complete Stage 1, 2, and 3.
Sometimes it might be difficult to know if you have satisfied Stage 3 because you just don't have the optional data points to add (For example, cost_of_goods_sold, unit_​​pricing_​​measure…etc.),
Here is a reference that is helpful that lists the specification for the product data feed.
If you have the basic fields required to export from your product database into your product data feed, you can proceed to Stage 4.
Most of our clients and use cases start in Stage 3 because they have satisfied Stage 1 and 2. Most marketers stop optimizing the feed for Smart Shopping Campaign at Stage 3. That is unfortunate and a lost opportunity for many marketers.
Creative & Product Category optimization
In the case of typical data feed ads, you can get the best practices from the data feed platform (feed management tools).
Here are some basic points you could check and improve your data feed.
From Google Shopping Campaign perspective, these points help to increase impressions:
Include brand name in the product title
Include search queries in product categories
Include product attributes (like a variety of the product) in description fields.
Sometimes improving these points leads to 2x impressions so it is worth a try.
In the success case, we also did this using a data feed management tool.
Data feed management tool helped us a lot, we could probably attribute half of the performance lift to the feed management tool vendor. Because once we enhanced the upper funnel, the next step would be the middle of the funnel.
Tailored and Systemized approach to managing feeds
If your Smart Shopping Campaign performs well, you can stop tinkering with the product feed and get ready for Step 5.
Some enterprise-grade feed management tools like Feedonomics, you can improve your product data feed even further.
Here are some features Feedonomics offers that you can take away knowing these ideas could further optimize the feed and ad performance.
Create powerful custom labels for Google Shopping

Bid more when the product price is lower than your competition
Bid less when your product is more expensive than your competition

Push your data feed every 15 minutes, rather than a manual or daily updates

Keep your data feed fresh to serve up-to-the-minute data
Now, with these enhancements, we have gotten more impressions and clicks. The next step is to prepare and properly send user behavioral data to Google Ads with tags.
2. Dynamic Remarketing Tag Optimization
This is where a typical tag management issue happens. Everyone wants to start a Dynamic Remarketing Campaign or Smart Shopping Campaign. But as soon as they start the campaign, they soon realize the campaign underperforms. Some of those disappointing measures are bounce rate, pages per session, etc.
Few reasons why Dynamic Tag goes wrong:
Miss fire of Dynamic Tag: Dynamic tags have to be fired in several steps according to the customer journey on your website.
For example:

Product list pages tag does not fire correctly
Product detail pages tag fired before specific size/color was chosen

Suboptimal use of tag parameters: Usually, products have SKU and Parent ID (e.g. "item_group_id" in Google Merchant Center), but these data points are properly used. These parameters should be properly assigned.
Example: When you have three variations in a product page, it has:

Parent id: ABCD

Sku1: 123
Sku2: 456
Sku3: 789

When a customer viewed the product detail page, Parent ID should be set to Dynamic Remarketing tag.
When a customer added a product to cart on a product detail page, SKU should be set to a Dynamic Remarketing tag because SKU would be defined in this instance.
Our client went through these situations prior to Principle fixing the miss-match of SKU and Parent ID that wasn't firing according to user behavior timing.
Key Thing to know: in case of an eCommerce website, you can send either SKU or Parent ID as "id".
Link: https://support.google.com/google-ads/answer/7305793
Why tag parameters and the timing so important?
For one of our clients, when we started dynamic ads, the bounce rate of the campaign for specific SKUs seemed much higher than expected.
So our consultant dug deep into our client's data feed and found that it included many SKUs that have no inventory in their warehouse. Since these products are sold out and these products are hard to refill inventories, such SKUs showed up in product data feed as out of stock products like below.

The product detail page was sending Parent ID ("ABCD"), meaning a customer who wants a specific SKU without inventory, Google Ads knows that this particular customer is interested in "ABCD", hence explains why Google shows a banner of given products.
Our consultant analyzed the bounce rate for each product SKU and noticed SKU that has no inventory tends to have a high bounce rate, which was aligned to the consultant's hypothesis.
Given the situation, here is what was happening for this customer:
A customer views a product detail page ("ABCD")
Dynamic Remarketing Tag sends "ABCD" as the item id (assume all SKUs were in stock)
The customer find and selected an SKU that customer wanted (let's assume "456")
*No other tag was fired at this point
The customer leaves the site because of some reasons
Google Dynamic Remarketing Campaign starts to show dynamic banner to the customer
A few days later, availability of the product updated to "out of stock" (like the above table)
The customer clicks a Dynamic Banner because it shows an image of "456"
The customer finds an SKU that the customer wants ("456"), but it is out of stock.
The customer leaves the site because the site couldn't provide what the customer wanted.
Since we want to avoid this kind of situation, we suggested adding a tag that sends SKU ("456") after steps 3 (at the point that the customer selected SKU). Here are some more tips:
Install browser extension "Google Tag Assistant (by Google)".




*you can download the extension for Chrome from

here

Go to your site's product detail page.

Click Tag Assistant and click "Enable" button on Tag Assistant popup menu

Reload your product detail page.

Click Tag Assistant and see the "ecomm_prodid" parameter.

Look up the ID you got from the tag assistant with your product feed.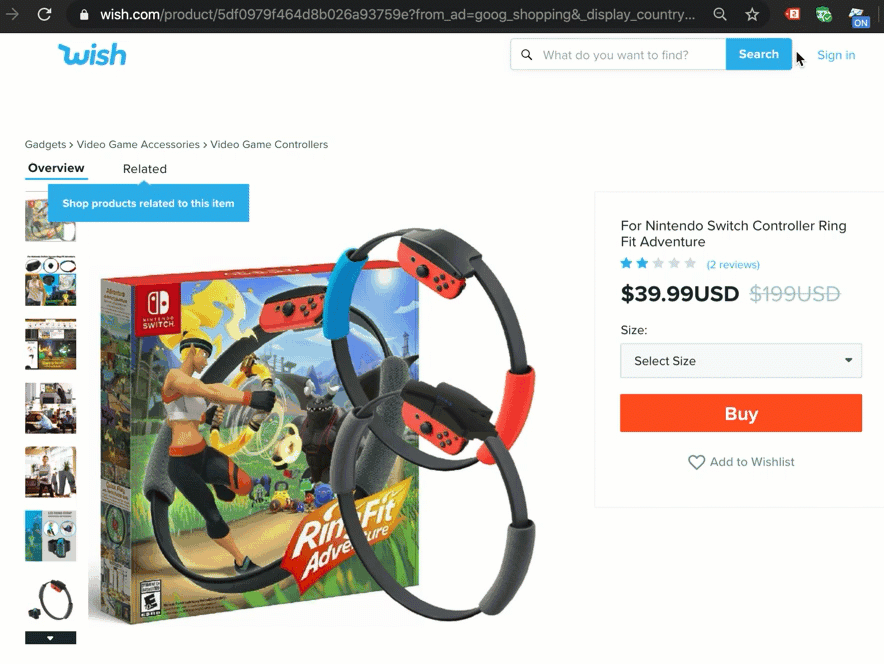 If your product detail page has just one SKU, it should be fine as the case above.
When you have multiple SKUs in a product detail page, then:
Before a user chose the size, color, etc. it should match with "item_group_id"
After a user chose the size, color, etc. it should match with "id"
Before you ask developers to change
As you can see, Dynamic Remarketing tag is actually quite technical and sometimes changes take longer than you'd expect. If you are going to invest in Google Shopping Campaign, we recommend thinking about these three aspects.
Depth of integration: Page types

How much deeper would you like to make a change?
The product detail page is an important page to collect data, but it is not the only page dynamic remarketing tag that can send data to the Ad Tech Platform.
For example, Google Ads has tags for product category pages as well and it should fall within the scope of the dynamic remarketing tag.

 Diverse Ad Tech platforms to integrate and affect

Is the change just for Google Smart Shopping Campaign, or is it for additional Ad Tech platforms (like Criteo or Facebook) as well?
Google dynamic remarketing tags are already technical enough. However, there's a lot of Ad Tech platforms offering dynamic remarketing tags. And an important thing to know is that each platform requires similar but slightly different integrations.
If you think you are going to use additional platforms, talk with your developer before it's too late.

The results from the integration

How much would you expect from the change, and is it worth the cost of the effort put into the change?
Cost of the change depends on the depth and scope of the integration. You need to balance the cost with the expected result.
Do you need support for your digital advertising campaigns?
Principle's paid search, and social advertising service provides a data-driven approach that helps our clients' businesses grow.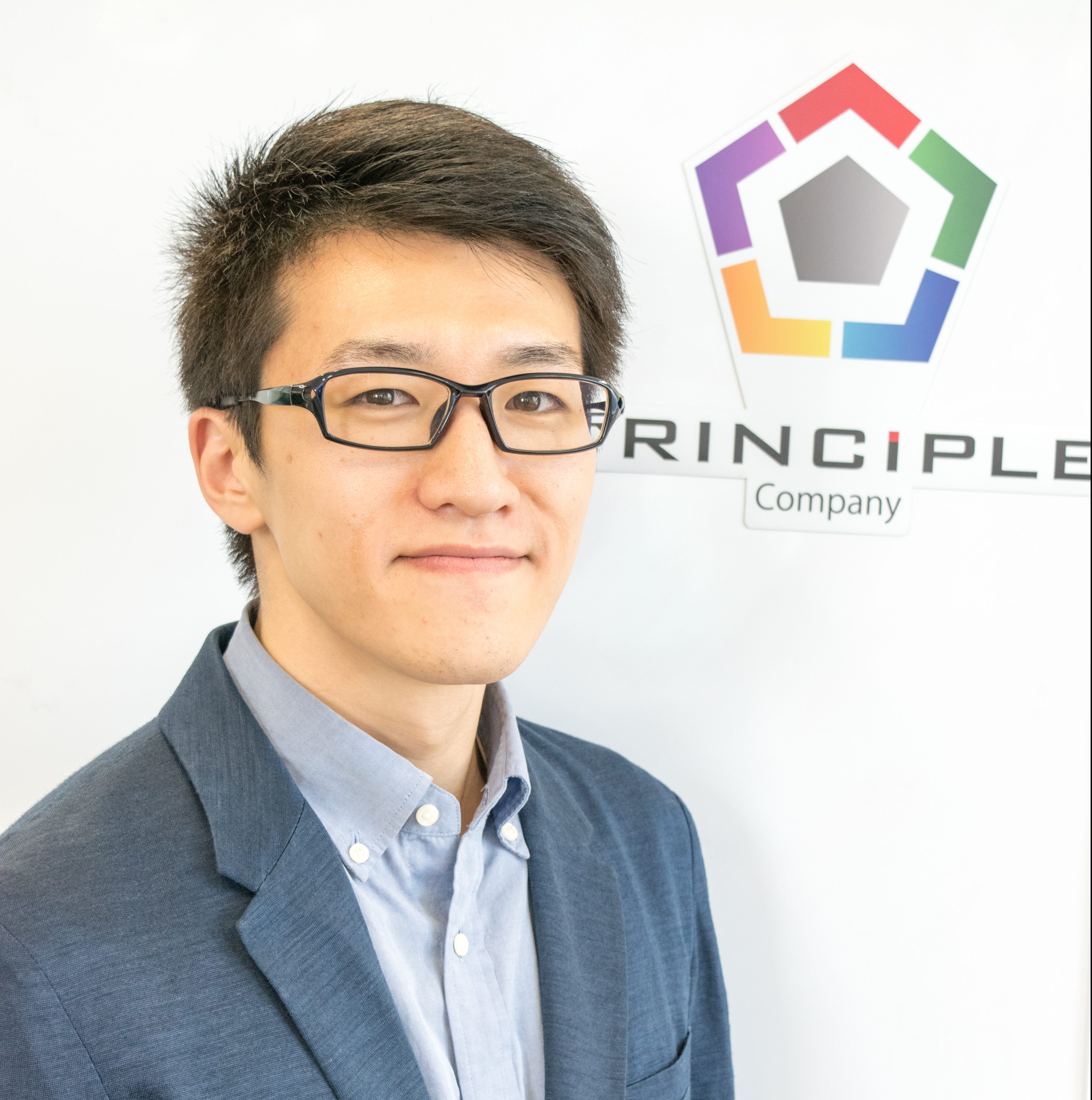 Senior Data Engineer
Google Marketing Platform expert with experience working with enterprises deploying marketing analytics capabilities.  Guy is focused on delivering marketing technology and supports companies drive their marketing execution through data.