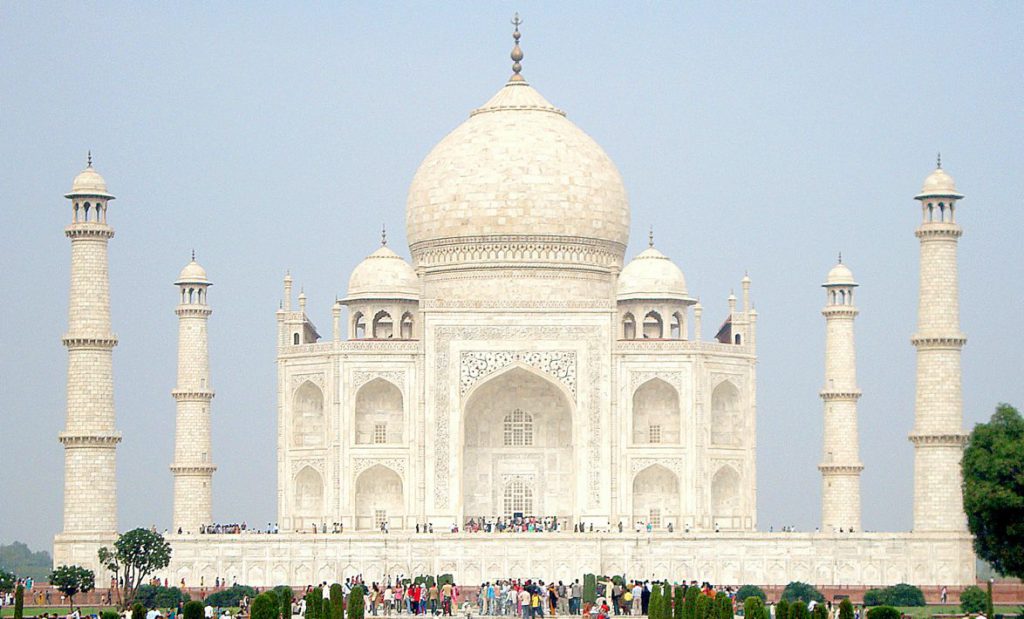 The country and its burgeoning population have a bright future for digital marketing. This is thanks to the spread of social networking sites (SNS), mobile phone accessibility, and fascinating shifts in user behavior when it comes to the digital landscape.
In many ways, India has been poised to take advantage of this tipping point for years now. That watershed moment where user adoption, infrastructure, and the sophistication of advertisers converge is finally here.
1. India's Diverse Demographics
About a decade ago, India was on the brink of embracing widespread digital media — but it wasn't there yet. Internet adoption began in earnest, but the infrastructure needed for high-speed mobile networks was still a work in progress. TV ads, magazines, and radio spots still dominated the scene.
Fast-forward to 2018, however, and data released by the Government of India shows that there are:
Over 480 million Internet users

298 million smartphone devices, with 468 million connections

1.18 billion overall mobile users (62% of the population)

280 million users, spread across Facebook (where Indian audiences surpass the U.S. as the number- one country of users) and Instagram (where India follows the U.S. as a solid second over Brazil)
Goldstein Market Intelligence reports concur with the potentialities presented by the government, finding that:
"India is the 2nd fastest growing advertising market in Asia, with an expected contribution to GDP in 2018 to reach 0.45%. Advertising expenditure is growing in India and in 2018, it is expected to grow by 12.5%. Internet advertising revenue share in the total advertising revenue has grown from 8% in 2013 to 14% in 2017, expected to reach USD 1.5 billion in 2018."
Though it's been slow to "wake up," India's rate of smartphone adoption is right up there with the rest of the world. And that gives investors and advertisers access to one of the most significant opportunities in the digital marketing landscape right now.
Currently, demographic trends paint a compelling picture of the potential market for businesses expanding into Asia, India in particular:
Almost 2 in 3 Indians who have smartphones are also actively consuming content on social media. 

97% of internet users in India access the internet through mobile.

Penetration in urban centers is twice that of rural areas.

However, rural India presents a huge opportunity, especially as they receive internet access, as populations in rural portions of the country total 304 million in 2020.

There are more males than females accessing the internet, but two-thirds of Internet users are between ages 12-29. Clearly, there's a significant potential for long-term growth and relationship- building, especially if businesses can capture popular youth trends and imagination early.
Another significant shift in the "right" direction is the efforts taken by Reliance JIO, India's largest telecom company, to enable 4G networks (96% in 2019). Alongside government efforts, Reliance JIO is responsible for laying the foundation for a national LTE network with coverage across 22 telecom circles. This shows a real demand — and a substantial availability in response — for accelerated content consumption across the country.
However, all this potential sits against a backdrop of current economic uncertainty, a majority of it caused by the global response to the COVID-19 crisis. Reports from the IMF ascertain that India's trend of growth is consistent, rising by 4.2% in 2019.
Once 2020 hit, economic growth slowed in a chain reaction that mirrored the spread of the virus, constant lockdowns, and slower consumption due to social distancing. In response, economists expect the GDP growth to fall to 1.9% in 2020 and pick up to 7.4%, pending the post-pandemic global economy recovery.
You can see that this "recovery," though slow, is on the uptick as recently as August 2020.
According to research on India by Deloitte Insights, activity within the industry and services sector is recovering gradually. Analysis over the country's most dynamic sector — services — by Santander Trade concurs. The sector contributes 49.1% of the country's GDP and is the second-largest employer of the population at 32.3%.
The sector's software niche has been boosting the export aspect of the Indian economy, modernizing both its image and its value. Its predominantly English-speaking population has contributed to India becoming a major hub for and exporter of IT services, business outsourcing services, and software workers.
2. The State of the Digital Marketing Landscape in 2020
Digital marketing is the new game in India, with big brands having ample budget to spend on content dispersed over social media sites. What's more, even startups rely on low-cost entry into the marketplace that digital marketing strategies provide, which would have otherwise presented a barrier to entry.
To stay on par — if not ahead — of the rise of this overarching evolution, the government launched a "Digital India" program, which covers projects designed to build and transform the ecosystem of public services harnessed by information technology.
Clearly, the Indian government is actively invested in paving the way for current and future expansion parallel to consumer behavior shifts regarding internet coverage and smartphone adoption. 
There are also government-led initiatives focused on accessibility to network infrastructure at the state level. In Kerala, for example, the government is focused on bringing high-speed internet to every household, including the two million currently living BPL (below poverty line). These families would receive additional aid to set up and access these networks.
Such a context sets up a culture of confidence among advertisers, marketers, and businesses.
Research conducted by Adobe and CMO Council shows that 96% of Indian marketers feel confident that the sector (and strategy) is a significant driver of competitive advantage. It's the highest in the Asia-Pacific region, led by Australia with 97%. The key to driving this growth? India's growing and fast-adopting internet population, which is 70% against the APAC region's 59%.
Internet penetration is closely followed by advertisers who see the sheer volume of users in metro areas as a huge opportunity for growth. Total digital ad spend, for example, has been on the rise and reached $2,231 million in 2019.
With the recent lockdowns across the country, there are more people than ever relying on social networking sites and digital apps to speak to relatives, conduct work-from-home arrangements, access essential services like food delivery or grooming services, and, of course, to entertain themselves.
Ad spend is simply reading the leaves and moving alongside the country's hunger for digital content, with the number of internet users set to rise to 639 million by December 2020.
This makes India the second-largest online market in the world, right behind China. The majority of users access the internet through mobile services because they're specifically looking for cheap(er) alternatives to currently expensive broadband connections required by PCs and laptops. In fact, mobile users consume 11 GB of data each month, putting India ahead of markets like China, the U.S., France, and Japan.
Additionally, Indian consumers are looking for affordable mobile devices. While iOS is the standard in countries like the U.S., a staggering number of individuals prefer Android devices (94.4%) compared to a paltry 2.6% of iPhone users. Since Android's OS is a far more open network, it also allows for innovations and consumer-driven modifications necessary for widespread sharing.
Five Key Takeaways from the Rise of "Digital India"
There is widespread recognition, especially from government bodies, about the rise of "digital" India — and a need for supportive policy and infrastructure to further adoption and internet penetration more consistently across the country.

Companies and businesses already advertising in India are voting with their budget increases as ad spend has been on the rise since 2015.

Despite economic contraction due to COVID-19 lockdowns, the country is poised to return to an innovative pace of growth once the global economic recovery begins.

Indian consumers are second behind the Chinese in the consumption of data.

Indian consumers prefer more affordable alternatives such as Android smartphones and technology over iOs and Apple devices.
3. What Does the Rise of SNS Spell for India's Catapult into Digital?
Any conversation about the Indian context for digital media has to start (and arguably, even end) with social networking sites. Certainly, COVID-19 has exacerbated the prolific and widespread use of online retailers and e-commerce in 2020. But the momentum for the behavior has been building since 2015.
We already know that Facebook is the most popular SNS service for the Indian consumer. Instagram is a close second, with Snapchat popular among Gen-Z. But when it comes to mobile use, users are more interested in connectivity for chat purposes.
In other words, Indian consumers are highly social. And in this context — especially since a majority of consumers are between 12-29 years old — it's pull marketing (over channels such as blogs, emails, mobile, video, social networks, and search engines) and not push marketing (via television, radio, and print media) that leads the way.
In terms of search engine penetration, Google by far dominates the scene, with Bing and Yahoo! trailing far behind.
Share of Google in the mobile search engine market across India from April 2019 to May 2020
"Google had a clear monopoly on the mobile search engine market across India with a share of 99.29 percent as of May 2020. This stood at 97.7 percent in September 2018, giving a clear picture regarding the rise of Google as the biggest competition to any other search engine operator in the country." — Statista
Chat, social networking, and entertainment or video apps are the most popular platforms for users in the Indian marketplace. As such, we'll see a rise in ad spend over these platforms, using digital strategies such as content creation and influencer marketing.
It's really all about high returns. In India, the sheer volume of users and the platforms that they already exist on provide a massive opportunity for businesses.
Four Key Takeaways from the Growth of SNS and Services
1) Whatsapp is the primary platform for chat functions, ahead of Facebook Messenger. Since Facebook owns Whatsapp, businesses are likely to see moves made to extend Facebook's ad platform into Whatsapp as prime real estate.
2) Google's rise as the top "question-response" search engine will continue to shape the Indian user's search context. This means a further emphasis on phrase-focused SEO and site speed are major ranking factors for businesses operating in India that are also relying on digital marketing.
3) Omni-channel marketing is the clear path forward for businesses looking to create brand recognition across multiple social media platforms. Content will still be consumed on the move. This spells a rise in OOH or "out-of-home" advertising, especially with locally relevant content (malls, restaurants, bus stands, etc.).
4) Content is king and queen for now when it comes to the Indian consumer and mobile user. This is where businesses want to invest the most, with a clear proliferation of ads on social channels and messenger apps for maximum brand discoverability and a subtler selling experience.
"Over-the-top (OTT) video has seen rapid growth in both demand and supply. Content development and production, partnerships with OTTs, and audio/video on-demand players, devices have either developed Content Distribution Networks (CDNs) or have partnered with leading CDNs. Out of the 75% new video audience, rural India is expected to drive the growth of the digital content. The convergence of content creators, content providers, CDNs, telecom service providers and device manufacturers to deliver a seamless and personalized experience is bound to hold all participating parties in good stead." — Deloitte India
4. Social Media Is Prime Real Estate for Digital Advertising in India
The confluence of various factors presented here — internet penetration, government policies geared toward infrastructure, and the existence and activity of the Indian consumer on SNS — lays the foundation for the current and potential investment in digital advertising in India.
A report released by global marketing services group Dentsu Aegis Network (DAN) reveals a future of growth for digital advertising in India. When broken down, the picture of sustained growth, attributed to advancements in tech, improvements in analytics (notably with AI), and the introduction of policies show that digital media ad spend will grow at a CAGR of 27.42%, reaching Rs. 58,550 Crore by 2025.
Right now, traditional media like television and print maintain their primary status as portions of ad budgets. Arguably, however, that's because they were the first players on the scene and are far more familiar. However, the fact that digital media grew 27% between 2019 and 2020 alone highlights three main takeaways for businesses expanding into India:
First, Gen-Zs are the customers of the digital age — and this is where ad spend is poised to grow. 

Second, FMCG (fast-moving consumer goods) is the vertical of choice (followed by automotive) for digital ad spend.

Paid search and social media (content marketing) are the top advertising strategies for this sector and audience.
The report also finds that:
Ad spend on mobile devices is expected to grow by 41%, overtaking spends share on desktop. It is expected to rise to 64% by 2022.

Companies operating within the FMCG segment would be wise to invest a large share of their digital media budget on online video (36%), as this has been a strategy with proven ROI. E-commerce consumer durables have historically spent on paid search and social media, and they should continue with these strategies as well.

Ad spend on social media is trailed by paid search (23%), online video (22%), and display media (21%). Display media, online video, and social media are the areas that will experience the fastest (and greatest) growth, with paid search dropping toward the end of 2020 to 23%.
Make the Most of Digital Marketing in India with Principle as Your Partner
Principle's expertise in the APAC region covers a host of exciting and emerging economies that are ripe and ready for potential business penetration and profit. To learn more about digital marketing strategies and opportunities in Asia, contact us at Principle today. 
Source
About Principle
Principle helps businesses of all sizes make better decisions through data. For the better part of a decade, we have helped global brands and Fortune 500 companies turn data into intelligence and actionable insights they can use in digital marketing.
Our team of 100 employees includes experts across Analytics, Paid Marketing, SEO, and Data Visualization. We offer actionable and measurable data analytics strategies, SEO, and campaign management services that deliver the digital transformation your business needs to outperform the competition.
We recruit independent professionals who have their own personality, an established way of life, a unique skill, and can share our philosophy. With such colleagues, we believe that individuals and companies will grow together and achieve great quality and result in an unseen business world.
To learn more about digital marketing and advertising in Japan or elsewhere in the Asia-Pacific region, feel free to contact us at Principle.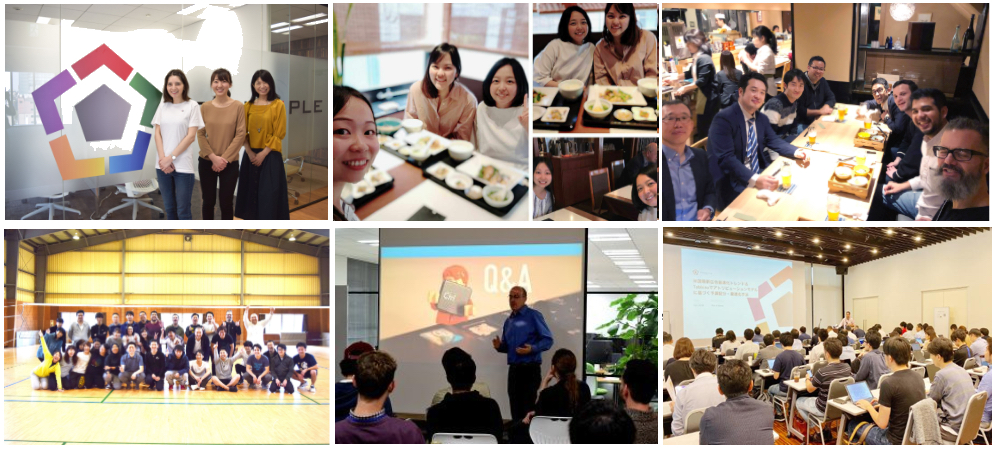 Want to grow your business in Asia?
Principle is a data-driven marketing agency that grows your business in Japan and the rest of the Asia Pacific market.  Click here to learn more about our digital marketing services for the APAC region.