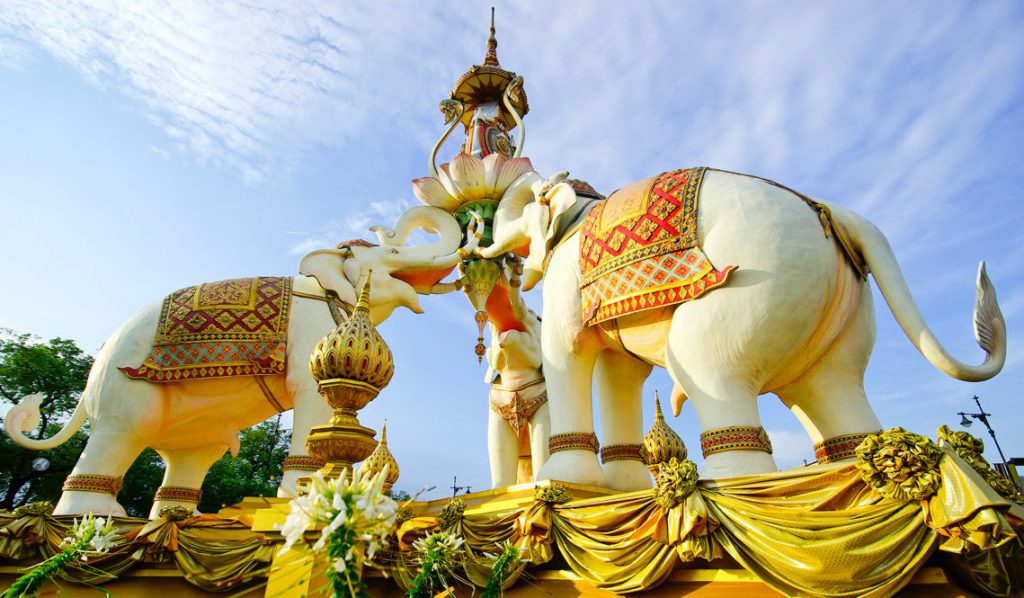 Less than three years ago, a modest Thai clothing brand took national and international customers by storm. The brand is Pomelo, and its goal of opening up to 150 branches across Southeast Asia by 2023 is well in sight.
Pomelo's story is just one of those successes built on the power and reach of digital marketing in the hands of Thai entrepreneurs who have the knowledge and resources within the country.
Pomelo's first customers were Thai nationals who shopped online. The country's digital landscape has been experiencing strong development in the last five years. Initiatives and priorities by the national government are focused on developing the infrastructure to support the country's thirst for broadband and mobile internet connections.
These trends, alongside a few other notable shifts in the country's demographics, user behavior, and digital marketing strategies, make Thailand a fertile opportunity for business expansion.
1) Thailand: The Country and Economy of Promise
To understand the country's trends and stance on digital marketing and business expansion, it's useful to gain a broader understanding of Thailand's economic and demographic climate.
With a substantial population of over 69 million people, Thailand's development has been moving forward quite progressively. The country has a relatively well-developed infrastructure and a free enterprise economy with pro-investment policies that welcome expansion.
Reporting by WeAreSocial breaks down the demographic make-up of Thailand's population as of 2020. The numbers come together to show us how Thai society has transformed in every aspect from a low-income to an upper-income nation within a few decades.
Following in the footsteps of neighboring countries within the ASEAN region, Thailand is consciously building itself into a commerce and investment hub. Glancing at the changing demographics in Thailand provides some unique insights into why the World Bank hails it as "one of the great development stories" of this decade:
50% of the population lives in urbanized areas.
Unlike many other countries in the region, Thailand's literacy rate is through the roof at 93%.
While the median age is around 40, the key demographic in Thailand right now consists of individuals 16 to 64 (which is 69% of the population).
Mobile connectivity for the region is 135% due to connectivity on multiple devices such as desktops, laptops, and smartphones.
The number of internet users has grown by 298 million from 2019 to 2020 alone.
While internet penetration for the region still sits at 66%, three-fourths (75%) of Thailand's population are internet users, with 97% of those individuals relying primarily on mobile use.
The value of Thailand's e-commerce transactions grew a whopping 14% in 2018. This is the highest in the ASEAN region at USD 1.06 million, due to "changes in consumer behavior," according to the Electronic Transactions Development Agency (ETDA Thailand).
The changes in demographics and the presence of internet connectivity across the country is more than just Thailand embracing the inevitability of digital transformation. Instead, the government has been focused on implementing a broad-spectrum digital policy known as "Thailand 4.0."
What Is Thailand 4.0?
According to Startup in Thailand, the four phases of this 20-year National Digital Economy Masterplan include:
Setting the digital foundation
Realizing digital inclusion
Moving to total transformation
Accomplishing global digital leadership
What does this look like?
The initiative focuses on allocating a budget for digital transformation on multiple fronts. The first — and most significant — step is the construction of a broadband network across all villages, towns, and major urban centers in the country. This is just one example of an infrastructure that supports "smart cities."
Broadband improvements include:
Impending rollout of 5G mobile telecommunications networks (in tandem with network operators like AIS, True Corp)
Fiber-optic connections expanded by AIS Co. Ltd., promising consumers that it's strong enough to stream movies, play video games, etc.
The development of new packages that provide faster speeds to users
With this foundation set, government funds then go to creating the next generation of digital apps and platforms that accommodate online activities that Thai nationals are already engaging in.
This includes e-marketplaces, e-payments, and e-government. One of the stated goals is to empower rural areas and local villagers to set up e-Commerce businesses for their local products and services.
That's good news because Thailand's most lucrative sector is industry and services, which makes up approximately 90% of the GDP. The country also remains highly dependent on international trade, exporting goods like electronics, agricultural commodities, processed foods, and auto parts.
With the establishment of mobile infrastructure and a population already relying on sales of exports, e-commerce seems to create a natural path for prosperity for Thai-based businesses.
Despite the 2014 coup and a recent economic slowdown since 2018, Thailand's economic fundamentals remain sound, especially compared to other nations in its vicinity.
It has low inflation and low unemployment, even though the country is a haven for migrant workers employed at small-scale farms. For example, the loss of almost Baht 109.3 billion (USD 3.51 billion) in tourism revenue due to the coronavirus pandemic will affect the country, but it won't come near to shaking its foundations.
Its second dependency on tourism and wise government investment in infrastructure and short-term stimulus measures have helped boost the economy.
Other government initiatives to keep the country's balance sheet stable include a nationwide minimum wage policy and new tax reforms to lower rates on middle-income households.
Developing Thailand's Role in the Eastern Economic Corridor (EEC)
Thailand's far-reaching plan connects nicely with other initiatives in the country. A primary example is the development of the EEC or the Eastern Economic Corridor. This investor-focused strategy aims to transform Thailand into a hub for trade and transportation.
Thailand's rise in the last decade makes it the right "strategic gateway" for the Southeast Asia region as a whole. The plan for digital transformation sees three major locations, Rayong, Chonburi, and Chachoengsao provinces, as the sites for new and improved transportation ports, tech hubs, and "4.0" or IoT-connected "smart" industries.
The EEC initiative funnels USD 46 billion in investments toward "S-curve" industries, which include:
Next-generation automotive manufacturers
Aviation and logistics
"Smart" electronics
Medical tourism
Blending robotics and biotechnology with food production and agriculture
Using instruments like tax breaks on investments, the Thai government is rolling out an established plan under the EEC. This includes:
0% corporate income tax for up to 15 years
Exemption from land ownership restrictions for foreigners
Lucrative land lease agreements for commercial and industrial areas
Granting five-year business visas
Taxing personal income at a cap of 15%
Tax Breaks Designed to Support Investment
According to information compiled by the U.S. Central Intelligence Agency, Thailand's GDP for 2017 was 3.9%, which rose from 3.3% in 2016.
Clearly, Thailand's productivity and economic growth are on the rise. Taking this as a sign of an upward rise, the Thai government has set the goal of further increasing R&D's contribution to the GDP to 1% over the next three years.
Thailand's Board of Investment is also offering tax incentives for businesses operating and investing in certain industries, including:
Technology
"Creative" digital industries (of which digital marketing is a key component)
Bio-industries
Advanced manufacturing
Niches such as minerals, agriculture, light industry, ceramics and basic metals, machinery, and transport equipment, and paper and plastic
Along with this, the board is forming relationships with several institutions, such as Kasetsart University and the National Science and Technology Development Agency, to promote and develop a competitive advantage in these core technologies.
2) The State of Digital and Government Strategy in Thailand Today
Thailand is a country that is invested in the growth and development of its digital landscape. Its initiatives far outstrip the efforts by many comparable countries in the region because Thailand's demographic is well-positioned to take advantage of internet penetration.
Consumer readiness is sitting at 76.88 out of 100. The availability of content and services and the affordability of devices for Thai consumers all contribute to an extremely connected demographic.
The numbers speak of Thai consumers as savvy, content-hungry users who consume up to nine hours of media daily.
The number of smartphone users is the same as mobile users, which might lead us to conclude that every mobile user is a smartphone user, especially since only 6.1% of the population relies on non-smartphone mobile phones.
And what are Thai consumers doing with their precious time and internet connections? Using chat messengers, sharing on social networks, watching content on video apps, gaming, and shopping are some of the most popular uses of smartphone connectivity.
While Android technology and devices still lead the way with Thai nationals, there are also a number of iOS users on Apple smartphones, which rose 32% from 2018 to 2019. It's a compelling argument about the rising state of affluence for the "average" Thai national.
Music apps and map apps do outpace the use of shopping apps (65% and 72%, respectively). However, it's the behavior around using chat, social, and video apps that really reveals the expectations of Thai consumers.
The use of social media, chat messengers, and entertainment apps reflect a Thai consumer's familiarity with mobile and their willingness to translate everyday interactions and activities like shopping in the online sphere.
With connectivity rates on the rise, the 93.39 million mobile connections populating the Thai digital economy are collectively empowering consumers to perform functions like search online (80%) and shop online.
In fact, data from the Ministry of Information and Technology communication found that 55% of Thais compare prices on mobile before going to retail and that 93.8% of online buyers use social media, with half of these individuals using social media to buy.
Key Takeaway — Loving Local
Here's what is truly interesting about these statistics:
They tell a story about a population of consumers that rely on social media to connect with each other as well as the brands they desire. These are referrals from other Thais like them about local brands.
Data from the National Statistical Office of Thailand shows that the main products that consumers buy through e-commerce are travel (24%), with fashion and accessories coming in second (23.3%). This explains Pomelo's rise in a relatively short period of time.
To "win" in the Thai economy, companies need to create a network of testimonials, reviews, and referrals. When operating online, Thais are speaking to each other, browsing products, comparing experiences, and reading reviews before finally coming to a decision about local brands.
This means that it's not good enough to simply have a multi-channel approach to digital marketing. Businesses also need to create a multi-dimensional strategy that harnesses social media networks such as Facebook, Instagram, and Twitter to build brand awareness.
3) The Current Context of Digital Marketing in Thailand
In Thailand, the best way for businesses to communicate and build relationships with customers is through social media.
From shopping to recommending to watching and chatting, we already know that Thais live out a large part of their social interactions online. That's why Facebook, YouTube, and Line rule in Thailand.
Facebook
Thailand has over 47 to 50 million Facebook users. They're the eighth-highest users of the SNS platform, with an equal distribution between both males and females.
Brands and businesses operating on Facebook have a broad reach over Thais. Eighty-four percent of Thais over the age of 13 see adverts. They also prefer content formats that feature video posts, photo posts, and page link posts.
YouTube
YouTube is the country's second-most popular platform. It's a unique blend of a search engine and a social media platform. That's probably why 91% of Thais spend time watching videos on YouTube specifically.
Additionally, 75% of Thai users accessed the platform daily in 2018, spending about 2.5 hours watching every day.
Line Messaging App
Line leads the way in messaging platforms — far over Whatsapp usage and 12% more than Facebook Messenger. Unlike WeChat, Line is not specific to Thailand, with Japan leading the way in Line users. However, the app does privilege local content, features, and pop-cultural "characters" that resonate with Thai audiences.
According to Think With Google, the distribution of audiences across these networks paves the way for five specific trends for digital marketing in Thailand:
The divisions between online and offline advertising and interactions are disappearing.
Brands and businesses operating in Thailand will need to think mobile-first at all times — this includes accommodating websites for faster mobile speeds (using web technology such as "AMP" or Accelerated Mobile Pages).
Customers already expect customization — but now, businesses will use machine learning and AI to automate these messages for an overall experience that is more individualized, contextualized, and useful.
65% of mobile users are already relying on banking apps — so digital payments and e-wallets are the next logical step. This runs alongside similar trends, such as our collective movement to a cashless society.
4) Advertising in Thailand
Thai consumers' preferences for social media naturally and seamlessly lead to the growth of digital advertising. In 2018, the niche accounted for 14.5% of ad spend of the total 124-billion-Baht ad market. In 2020, however, this figure rose to 22.7%.
The increase of social network users in Thailand also influences this trend. Digital channels will increasingly become a zone of brand communication and commerce.
In the next 3-5 years, experts say that ad spend on digital channels will rise to compete with traditional media formats such as television. Programmatic advertising — which is a way to take the guesswork out of display ads for better targeting — will account for 67% of display revenue in 2022.
However, these same experts are quick to add that the speed with which digital ad spend rises is directly related to the efficiency of 5G networks and the infrastructure needed to drive those mobile connections.
It's more than just about reach. It's also about affordability. While television reaches a mass of households, streaming movies is already an adopted behavior among Thais. The only real "bottleneck," then, is the rollout of 5G networks and more affordable internet prices.
Interestingly enough, it's not media spending stats that truly capture the country's potential. It's the way that the COVID-19 pandemic, despite promising to flat-line the GDP this year, is actually making Thailand's digital revolution a case of "being in the right place at the right time."
The combination of several factors — a preference for social media, a steady plan for the rollout of mobile infrastructure, affordable smartphone devices, and the right climate for economic expansion, to name a few — make Thailand's businesses poised to take advantage of behavioral and consumption shifts.
According to a Nielsen Advertising report, these include:
Spending that is more focused on household and health products such as hygiene-related products (it's no wonder that Unilever was the top advertiser from January to March of 2020)
Consumers taking their preference for shopping online to the next level by now opting for online food and grocery shopping deliveries
Privileging locally made products, primarily because they feel safer about the hygiene of local products
Accelerated online and offline integration in the retail landscape
Boosted consumption of video and social media content as a mainstream source of news and entertainment due to pandemic lockdowns
Principle Helps Businesses Gain Further Insights into Asia
To learn more about digital marketing and advertising with social media in Thailand and Asia, contact us at Principle.
About Principle
Principle helps businesses of all sizes make better decisions through data. For the better part of a decade, we have helped global brands and Fortune 500 companies turn data into intelligence and actionable insights they can use in digital marketing.
Our team of 100 employees includes experts across Analytics, Paid Marketing, SEO, and Data Visualization. We offer actionable and measurable data analytics strategies, SEO, and campaign management services that deliver the digital transformation your business needs to outperform the competition.
We recruit independent professionals who have their own personality, an established way of life, a unique skill, and can share our philosophy. With such colleagues, we believe that individuals and companies will grow together and achieve great quality and result in an unseen business world.
To learn more about digital marketing and advertising in Japan or elsewhere in the Asia-Pacific region, feel free to contact us at Principle.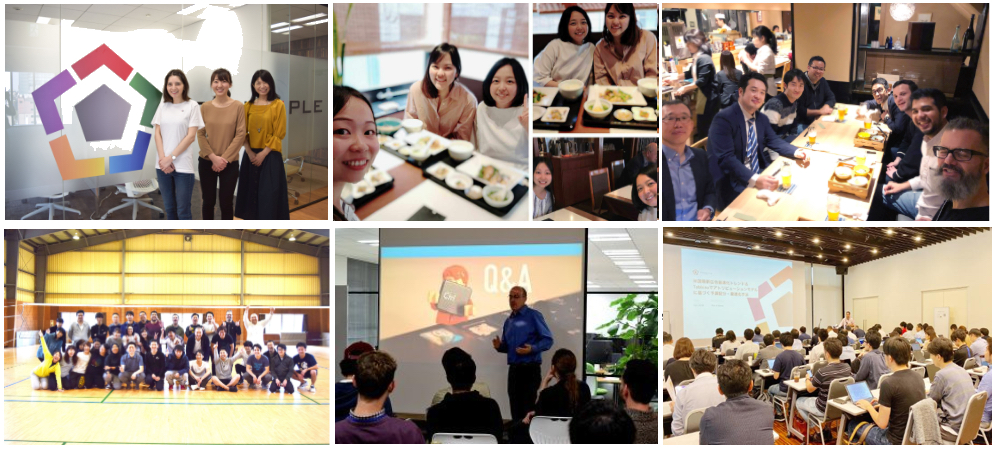 Want to grow your business in Asia?
Principle is a data-driven marketing agency that grows your business in Japan and the rest of the Asia Pacific market.  Click here to learn more about our digital marketing services for the APAC region.