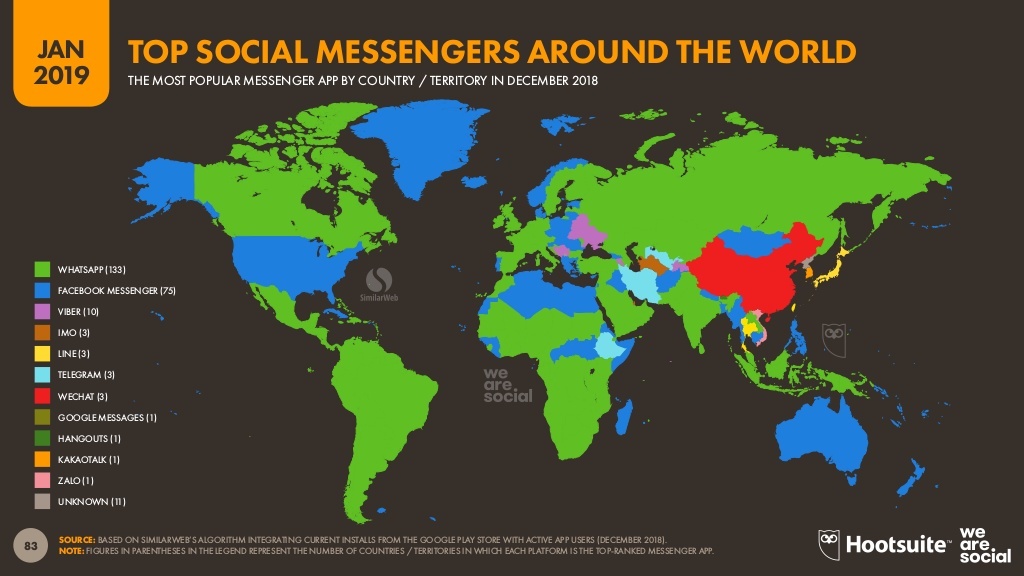 With more than 1 billion users, Asian social media is a vital marketing tool. In an increasingly digital market, 64 percent of people in Eastern Asia and 55 percent in Southeast Asia use social media. But before targeting these millions of users, Western digital marketers should understand that Asian social media users have different habits from Western users.
For example, messaging between businesses and customers is a preferred practice in Asia, while it is less common in Western countries. In this messaging-heavy environment, Asian shoppers rely on recommendations from friends and prefer to haggle over terms and prices. Asian developers have launched social platforms and apps that promote interaction, advertising, payments, and other functionalities. Marketers who want to promote brands in Asia need to learn about these SNS platforms.
Messaging Apps
In Asia, messaging apps dominate the social media field. Some innovative apps function as browsers that allow brands to provide services and communicate directly with users. 
Four messaging apps that marketers should use in Asia are:
WeChat

LINE

Facebook Messenger

KakaoTalk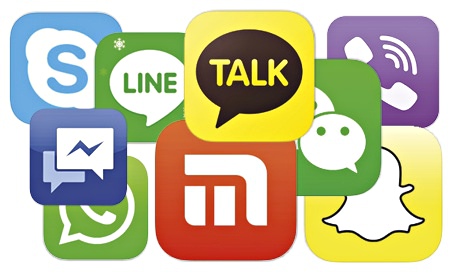 WeChat
China has blocked Facebook, but developers have more than made up for Messenger's absence. WeChat is a groundbreaking app that dominates China's social media scene. With over 900 million daily users and one billion monthly users, WeChat provides messaging, social networking, and payment services. It contains "apps within apps," such as City Services, which allows users to book a taxi, order food, buy movie tickets, pay utility bills, and access other services.
WeChat lets brands create free accounts known as Official Profiles. When a user adds an Official Profile to their contact list, the brand can directly communicate with the user. For example, a user can book an airline flight, buy merchandise from their favorite sports team, or chat with a customer service agent. Businesses of all sizes, from multinational corporations to locally owned restaurants, have Official Profiles on WeChat.
LINE
With over 200 million users, LINE is the top messaging app in Japan, Taiwan, and Thailand. Like WeChat, LINE lets brands provide services and interact with users. Instead of "apps within apps," however, LINE has more than 50 individual apps that users can install. For example, LINE Taxi lets users book a taxi, while LINE Wow makes it possible to order food for delivery.
Unlike WeChat, LINE charges businesses a fee for setting up accounts. It does offer a less costly app for small businesses. Known as Line@, the app charges a one-time fee for small to mid-sized businesses to create accounts. In 2016, more than 2 million businesses in Thailand, Indonesia, and Taiwan were using Line@.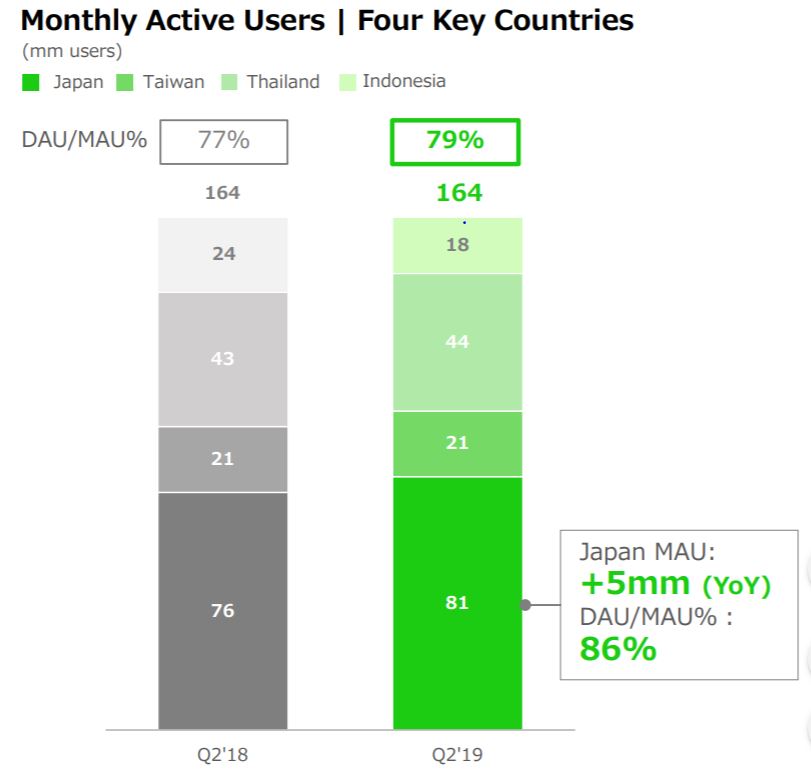 Facebook Messenger
Facebook Messenger became a stand-alone app in 2014, making it more compatible with user preferences in Asia. In 2015, Facebook launched Business on Messenger, allowing for greater interaction between businesses and customers. It also integrates with CRMs and other platforms and includes a virtual assistant known as Facebook M.
KakaoTalk
If South Korea is a strategically important market for your business, you should learn about KakaoTalk. Although it has not spread much beyond South Korea, this messaging app is a key platform within that country. It has a 41 percent penetration in South Korea, leaving Facebook Messenger behind at 12 percent. Like other messaging apps in Asia, KakaoTalk lets businesses interact with its 50 million active users, making KakaoTalk a useful advertising tool.
Influencers
Key Opinion Leaders (KOL) or influencers are an important resource for marketers in Asia. To be considered as a KOL, a brand ambassador must have at least 10,000 followers. A relevant influencer can help you reach your target audience by promoting your brand.
Businesses have recognized the huge impact of KOLs on consumer demand. The 2017 AdMaster report found that 63 percent of businesses in China planned to collaborate with influencers because of the expected increase in ROI.
Developers of the Chinese app known as Weibo have created a platform dedicated to connecting brands with KOLs. Known as Weirenwu, the platform can help you find the right influencer to promote your brand. Weirenwu lets you select a KOL based on their influence level, as well as your budget and strategy.
Payments and Marketplace
Today, social media is a vital part of the Asian marketplace. In Southeast Asia, for example, an estimated 30 percent of online sales took place over social media in 2016. WeChat and LINE have paved the way for e-commerce via messaging apps. Traditional SNS platforms such as Instagram and Facebook have also added ways for users to make purchases and payments.
WeChat Wallet and Online Stores
WeChat has created a payment portal known as Wallet, which is a completely separate feature from the rest of the WeChat app. After users link their bank or credit card information in Wallet, they can purchase products or services through WeChat Payments. Approximately one-fifth of active WeChat users have enabled WeChat Wallet. WeChat has been so pleased with the success of Payments that developers plan to expand the feature offline to brick-and-mortar stores, hotels, concerts, and other locations via QR codes.
LINE Pay
LINE Pay has been available within the LINE messaging app since 2014, and its popularity has grown to 32 million users in Japan as of 2019. Users can simply sign up via the Wallet tab in the LINE app.
Today, developers are offering the LINE Pay app, which provides payment services separately from the LINE messaging app. Users may continue to use the payment feature in the messaging app.
The new LINE Pay app, however, makes shopping even more convenient with bar code and QR code payments. Other features include coupons and a map that lets users search for stores that accept LINE Pay. The LINE Pay Corporation plans to reach 10 million monthly active users with its new app, making it an important platform for businesses in Asia.
Facebook and Instagram
Marketers will want to remain active on Facebook and Instagram, which have entered the social media shopping sector and have become popular shopping platforms in Southeast Asia and Japan. Social media users in the Asia-Pacific region spend up to five hours a day online.
For small to medium-sized businesses, Facebook and Instagram are economical alternatives to larger, fee- based e-commerce platforms. Messaging apps are an especially popular tool for e-commerce in the region. Compared with the rest of the world, for example, users in Thailand send double the amount of Facebook messages to businesses.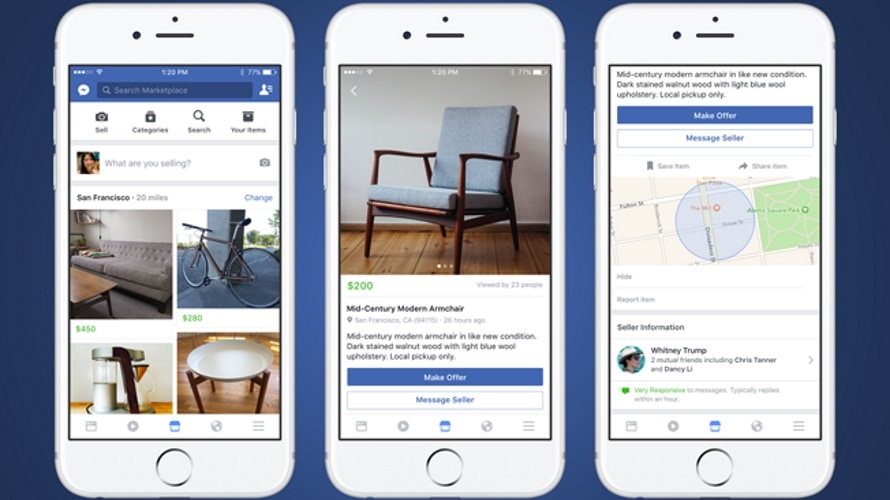 Source: AdWeek.com
Facebook's Shop section has been well-received in the region, especially in Thailand, Vietnam, Indonesia, Malaysia, and the Philippines. If an entrepreneur has a Facebook page for their business, they can open a Shop account. The Shop section will feature the business on its newsfeed, where users can see photos of products or information about services. Users can then contact a business via Facebook Messenger, where they can ask questions, haggle over prices, or receive a link to the business's website.
Another SNS platform that will be familiar to Western marketers is Instagram. A highly visual platform, Instagram is a useful marketing tool for businesses in the fashion, food, entertainment, and automotive sectors. As the fastest-growing social platform in Japan, Instagram has 29 million users. Fifty-six percent of those users are female, and 61 percent are under the age of 30.
These young and mostly female shoppers can find businesses and see images of their products on Instagram. Once they find a product that interests them, they can communicate with businesses on Facebook Messenger or make purchases on WeChat or Line.
When used to their fullest potential, SNS platforms are valuable for reaching markets in Asia. Western marketers will want to stay informed about the latest developments in this rapidly evolving field.
About Principle
Digital advertising and social media marketing have unique characteristics in Asia. At Principle, we have the expertise to help you succeed in the region. Please don't hesitate to contact us with any questions you may have.
Principle helps businesses of all sizes make better decisions through data. For the better part of a decade, we have helped global brands and Fortune 500 companies turn data into intelligence and actionable insights they can use in digital marketing.
Our team of 100 employees includes experts across Analytics, Paid Marketing, SEO, and Data Visualization. We offer actionable and measurable data analytics strategies, SEO, and campaign management services that deliver the digital transformation your business needs to outperform the competition.
We recruit independent professionals who have their own personality, an established way of life, a unique skill, and can share our philosophy. With such colleagues, we believe that individuals and companies will grow together and achieve great quality and result in an unseen business world.
To learn more about digital marketing and advertising in Japan or elsewhere in the Asia-Pacific region, feel free to contact us at Principle.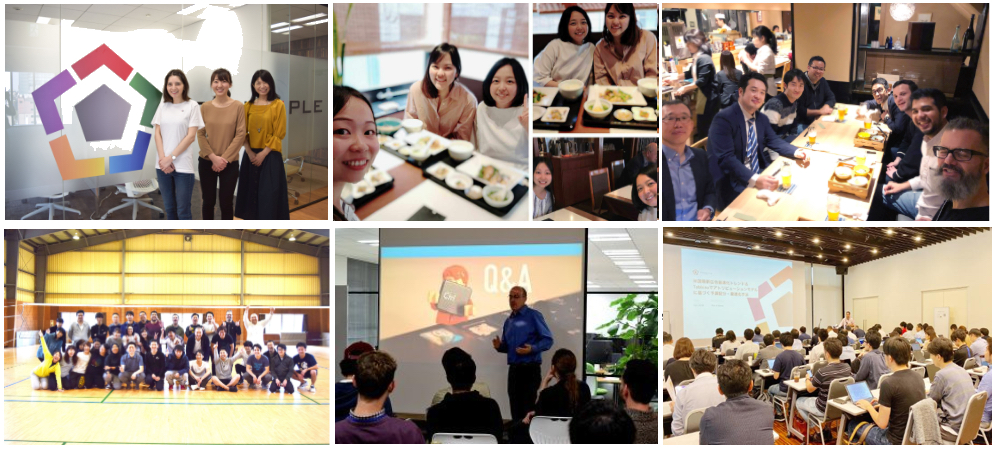 Sources