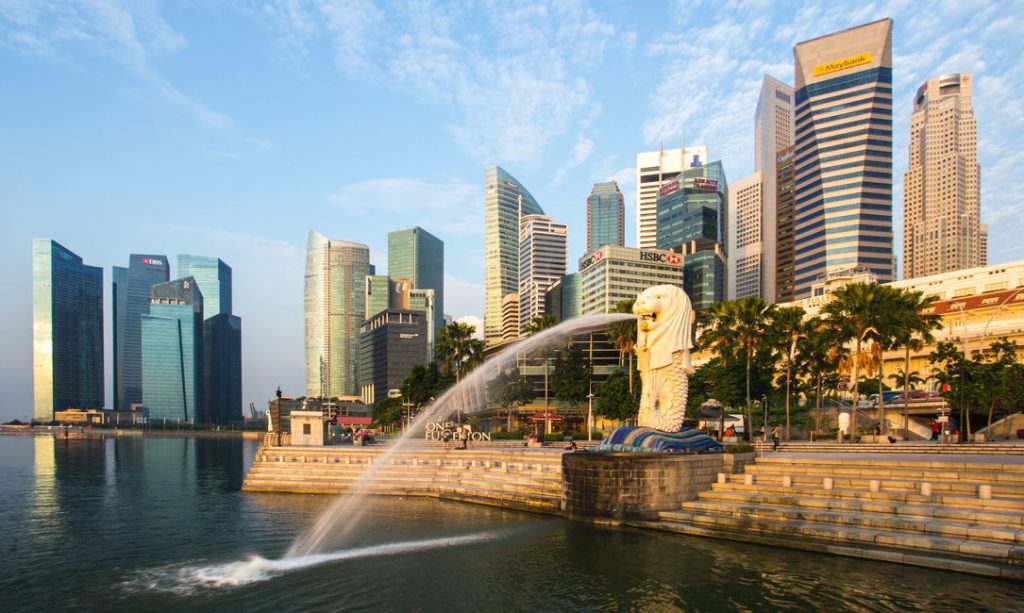 After Singapore's rapid industrialization in the 1960s, the country quickly became a growing industrial hub. Growth has continued in recent years, with value-added manufacturing in electronics and precision engineering being key drivers. The information and communications industries in the service sector are a close second. GDP growth is near the world's highest, with an average of 7.7 percent.
With the electronics and communication industries being critical drivers in Singapore, it only makes sense that the country's goal is to be the leading digital economy. To do this, Singapore is working on workforce development, research and innovation technologies, and their physical and digital infrastructures. They are also looking into cybersecurity and data protection, and the government is creating robust privacy laws.
With the growth in the manufacturing and services sectors and the expected workforce needs, women have taken a more active role in the country's economy, with 61.9% of the female population currently employed. Even with the evenly split population in Singapore, 50.4% were male, and 49.6% were female, males dominated the workplace. The percentage of females working in the digital world is expected to increase over the next three years.
Singapore's Strategy in the Digital Space
Consumer Focus has shifted away from traditional media, newspapers, and magazines. Businesses and marketers must understand how this shift affects a company's growth strategies.
Every industry is embracing digital, and people are looking to this world to market and sell their products. There are approximately 92 million active internet users on personal computers in Singapore and 58 million active mobile users. That's 84% and 79% of the population that is online, respectively.
More people than ever before are switching to mobile, with Android operating systems leading the charge. Android users come in at 64.4% of the population, with iOS at 34.6%. What's more, approximately half of iOS users prefer Google Chrome as their search engine. This puts Google at the forefront of the digital world and makes optimization for their platforms even more critical.
Singapore's government was prepared for the digital age. According to annual rankings published by IMD, a Swiss business school, they moved the country to become the second most digitally competitive country in the world. They continue to invest in digital infrastructure and have set aside S$40 million for their 5G ecosystem. They also have an additional S$500 million set aside for new digital technologies.
Singapore has created a new government office whose main priority is digital-focus. The office is working to encourage public-private partnerships to help more companies with their digital transformations. The plan is to create an estimated 10,000 new tech-related jobs by 2023.
Singapore is thinking globally, as well as nationally. They are pursuing agreements in the digital economy with Australia, Chile, and New Zealand. The island city-state is definitely at the forefront of the digital world. One can expect to see them leading the charge for the next few years.
Singapore's Digital Experience
People are spending more time than ever before searching the web. Google dominates the search engine market, with 95% of the population preferring their search engines. Yahoo has 2.05%, and Bing, 1.04%.
Singapore's appetite for social media and messaging is also growing with the rest of the digital world. Social networking sites are becoming more common in business, being used as networking sites. Currently, 79% of the population is on Facebook, and 62% are on Instagram. Twitter and LinkedIn both have 35% of the people on their networking platforms, and a whopping 86% use YouTube regularly.
Messaging apps are also becoming more popular, with a record 81% of the population using WhatsApp to network with colleagues and communicate with friends. Meanwhile, Facebook's Messenger has a 50% following.
Knowing which platforms users prefer helps companies to market to their audience. When building a website, it's critical to consider optimizing it for the platforms that users are referencing the most — in this case, Google. One thing to consider, though, is the platforms in second and third place. Even though Yahoo's 2% seems small, that is still 1.8 million people, which is a pretty big audience to ignore. So, consider optimizing for all search engines, not just Google.
When placing ads on social media channels, look for where your audience is. When looking to communicate with your potential customers, look to the apps above, specifically WhatsApp, Facebook, YouTube, and Instagram.
As a company, your digital marketing efforts need to be focused on those particular platforms that your audience uses. Your strategies must align with what the market is doing and where your ads are to be placed. Working with a marketing agency that knows the market is a good way to invest your marketing dollars.
Advertising in the Digital Marketspace
In recent years, marketing budgets have made a significant shift. Ad spend has been focused on digital formats, both desktop and mobile, with mobile becoming a bigger focus every day. Internet marketing jumped to 29.4% of the overall ad spend vs. 22.7% just a few years ago. This is expected to grow to 40-45%, to catch up with other APAC countries in the next year or two.
Singapore has one of the highest penetration of smartphones globally, which means a big digital marketing opportunity. Companies are following that shift and putting more ad spend on mobile than ever before.
Digital ad spend jumped from US$580M in 2017 to US$710M in 2019 and is projected to hit over US$900M by 2025. The COVID-19 pandemic may accelerate this growth, as people have become more reliant than ever on their mobile devices to stay connected.
With over 4 million people in Singapore on Facebook, it makes sense that this is the number one platform for digital marketing. Facebook has a unique targeting system, it is easy to place ads, it is cost-effective, and its ownership of Instagram and WhatsApp allows for marketing across platforms. Since WhatsApp is by far the most used messaging platform in Singapore, this is a big win for marketing professionals.
Singapore's second most popular social media networks are LinkedIn and Instagram. If you're doing business to business marketing, LinkedIn is a must-use platform. It allows you to target your audience with laser focus with their industry-specific targeting. LinkedIn also has a lead tracker so you can follow your leads through the sales cycle.
Instagram is a visual platform with a younger audience. You can use it to create a brand identity and follow or set trends in your industry. Consumers are favoring IG Stories, so marketers will do well to promote their products in the stories. By keeping it fun and spontaneous, it attracts the consumer's eye.
With over 75% of the country already on social media and S$500M set aside for the national digital initiative, companies will benefit from having a digital marketing strategy in place for the near future.
Final Thoughts
In today's market, digital marketing is a must-do for all companies to succeed. Singapore's digital market is exploding and showing no signs of slowing down. To learn more about digital marketing and advertising, contact our marketing experts at Principle. 
About Principle
Principle helps businesses of all sizes make better decisions through data. For the better part of a decade, we have helped global brands and Fortune 500 companies turn data into intelligence and actionable insights they can use in digital marketing.
Our team of 100 employees includes experts across Analytics, Paid Marketing, SEO, and Data Visualization. We offer actionable and measurable data analytics strategies, SEO, and campaign management services that deliver the digital transformation your business needs to outperform the competition.
We recruit independent professionals who have their own personality, an established way of life, a unique skill, and can share our philosophy. With such colleagues, we believe that individuals and companies will grow together and achieve great quality and result in an unseen business world.
To learn more about digital marketing and advertising in Japan or elsewhere in the Asia-Pacific region, feel free to contact us at Principle.