New Year's is the most important holiday in Japanese culture. It's a chance for people to reflect on the past year, plan for the future of the new year, and spend time with their families, eating, drinking, and catching up. Giving and receiving gifts is of the utmost importance during this holiday, among family, friends and acquaintances.
The New Year's celebration lasts for more than just one day in Japan. It's a seasonal holiday that encompasses up to a week and incorporates several different events into the season. These holidays produce opportunities for companies to penetrate into the market with new food products and gift ideas.
Some traditions are carried on from the past, while the younger generation incorporates some new traditions into the holiday. This generation is highly influenced by Western traditions, offering up more opportunities for incorporating sales into the marketplace.
The Japanese New Year is the biggest sales season of the year in Japan, comparable to the American Christmas season. According to a recent market survey, 31% of the population participates in the New Year's and year-end sales. Popular items include food, alcohol, electronics, kitchenware, and fashion and apparel, with 65.2% of consumers purchasing fashion items. While this New Year's sale is a foreign concept to many people outside of Japan, it is a huge marketing opportunity for many businesses, both in-store and online.
Market size
Japan's 126.44 million people make them the 11th largest country in the world. The median age of the population is 48.4 years, and this age group has disposable income to spend during the holidays. What's more, the life expectancy of that population is longer than ever. With an average life expectancy of 85 years, people are mixing the traditions of their elderly with new traditions from the West, to accommodate multiple generations through the holidays. This has brought traditional and e-commerce shopping to the forefront for consumers as they vie for products for the holidays.
New Year Season's Unique Traditions
In Japan, the New Year is traditionally rung in as it is in many other countries. When it gets close to midnight, the people count down to the new year and have a celebration. Food is a key part of their traditions. But this is where most of the similarities end.
Unlike New Year's Eve and Day in other countries, the new year in Japan truly signifies a fresh start. Instead of lasting one day, it lasts for a week and strings together several different events. It's a season focused on restarting, letting go of last year, and giving to those closest to you.
Many businesses are closed from December 30 through January 3 in honor of the New Year traditions.
The Unique New Year Traditions of Japan
Osechi
For the first few days of the New Year, stores in Japan are closed. Osechi is made or bought in advance to provide food for these few days. The food is placed in compartmentalized lacquer boxes, stacked in layers.
Housewives used to prepare this food, but now most osechi is purchased. Stores start taking orders as early as October. Traditional osechi is still often bought, with food items representing prosperity, good fortune, and health.
However, there is a new type of osechi also being purchased — Western osechi. The younger generations in Japan are favoring different flavors, and while roast beef and smoked salmon are not traditional osechi foods, they are prominent in this new style. These new flavors have no meanings behind the foods, but since the Western world has started to influence Japanese culture, the foods have found a place in their society. With more people buying food online, digital marketing needs are increasing. This allows businesses to be more visible, reaching potential customers and staying on top of competitors.
Hatsu uri & Fukubukuro
This is the start of the Japanese retail season. Hatsu uri, translated, means "first sale." Similar to Black Friday, stores in Japan put their goods on sale. Bargain hunters eagerly wait for the stores to open so they can get their hands on the items they have long waited to buy. In recent years, these "first sale" sales have been offered online as well as in the store.
Fukubukuro means lucky bag. Like a grab bag, this bag is filled with random goods and then sold at a discount. These bags can contain jewelry, cosmetics, home supplies, fashion accessories, and even kitchen tools. In the spirit of Fukubukuro, the contents of the bags are only revealed after you buy the bag, and you may see buyers swapping items from their bags outside the stores after the purchase. These bags are sold for the first few days the store reopens in the new year, and global brands participating in this event have seen promotional growth in the Japanese market.
Onenga
Onenga is the tradition of giving a year-end gift. It is given sometime between December 28th and January 7th, as a thank you for that person's support over the past year. These gifts can be given to family, friends, or other people that have shown their support, such as doctors and teachers. Gifts range from $10 to $30 and can be sweets, snacks, or liquor.
Kiseibo
A new tradition this year is kiseibo, brought about by COVID-19. There were many people who couldn't or didn't want to go home this year for Obon. If they still can't return yet, they want to express their gratitude toward their family. The idea is to do this with a kiseibo, or returning gift. Some people coming home for the first time since the coronavirus pandemic may also follow this tradition. Gifts such as food products, alcohol, and household goods are being sought to help ease the year-end holidays for those that can't be together.
Opportunities in Japan's Market
The holidays are a busy time for Japan's consumers. These consumers are looking for food items, gifts, alcohol, clothing, jewelry, and more and have plenty of opportunities to buy. However, this year, consumers are turning to the internet to buy their products. COVID-19 changed the world of buying and it has caused Japan's e-commerce market to grow. Companies are redirecting their marketing dollars toward the digital market, and for the first time in 2019, digital ad spend exceeded TV ad spend. This trend is expected to continue.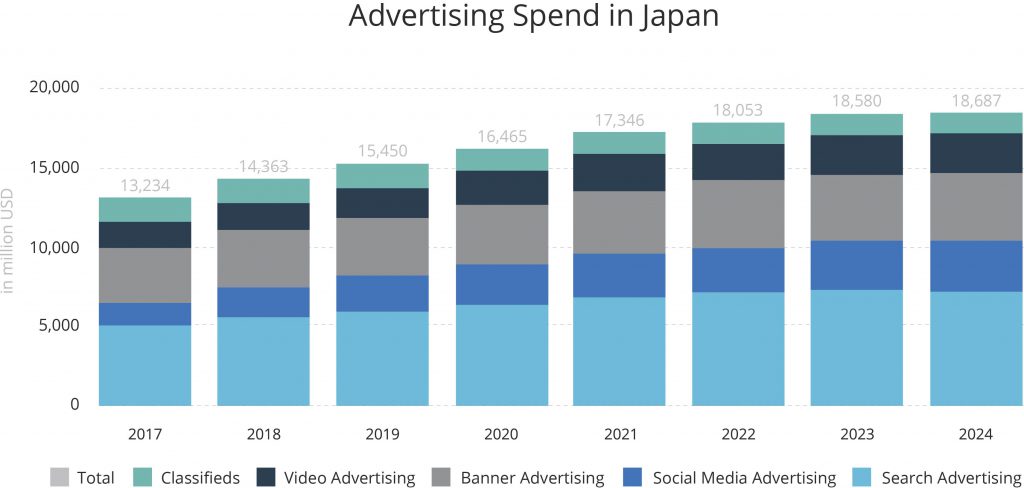 Beyond COVID-19, there are a few other things that are causing the shift to an e-commerce market in Japan. One of those is the increase in smartphone usage. There are now 99.99 million people using smartphones in the nation. This has caused internet marketing to grow, and major e-commerce players to focus their attention on this market. Amazon Japan and Rakuten are taking the nation by storm, opening the opportunity for other businesses to jump into the race.
This gives businesses abroad the chance to reach into the Japanese market. The younger generations in Japan are open to exploring Western culture. They are looking for unique gifts that they can personalize for the recipient. They are also looking forward to shopping for themselves during the first few days of January. Consumers fully intend to take advantage of the opportunities given to them to buy, both online and in-store, as they celebrate their New Year's traditions in a more modern way.
Your Chance to Advertise In Japan
To learn more about achieving success with your digital marketing and advertising in Japan, contact us at Principle. We can help you get your strategy right so you stand out in the Japanese market.
About Principle
Principle helps businesses of all sizes make better decisions through data. For the better part of a decade, we have helped global brands and Fortune 500 companies turn data into intelligence and actionable insights they can use in digital marketing.
Our team of 100 employees includes experts across Analytics, Paid Marketing, SEO, and Data Visualization. We offer actionable and measurable data analytics strategies, SEO, and campaign management services that deliver the digital transformation your business needs to outperform the competition.
We recruit independent professionals who have their own personality, an established way of life, a unique skill, and can share our philosophy. With such colleagues, we believe that individuals and companies will grow together and achieve great quality and result in an unseen business world.
To learn more about digital marketing and advertising in Japan or elsewhere in the Asia-Pacific region, feel free to contact us at Principle.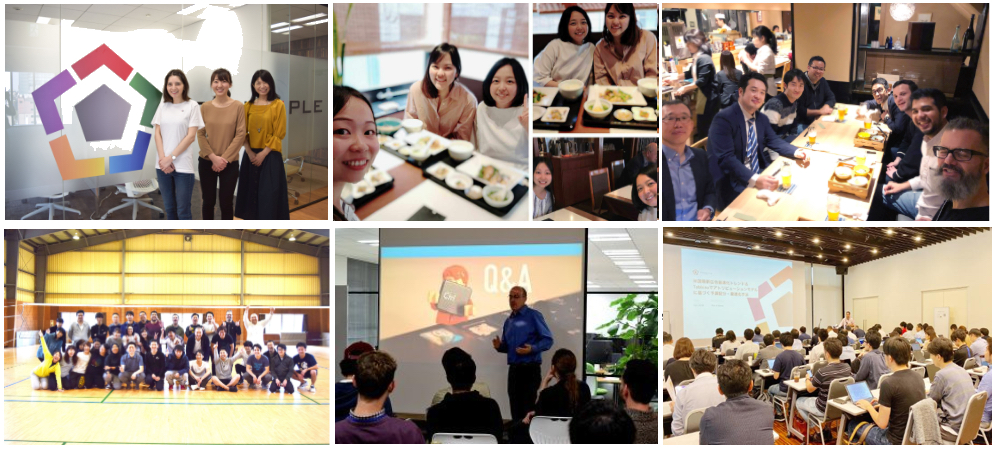 Want to grow your business in Asia?
Principle is a data-driven marketing agency that grows your business in Japan and the rest of the Asia Pacific market.  Click here to learn more about our digital marketing services for the APAC region.