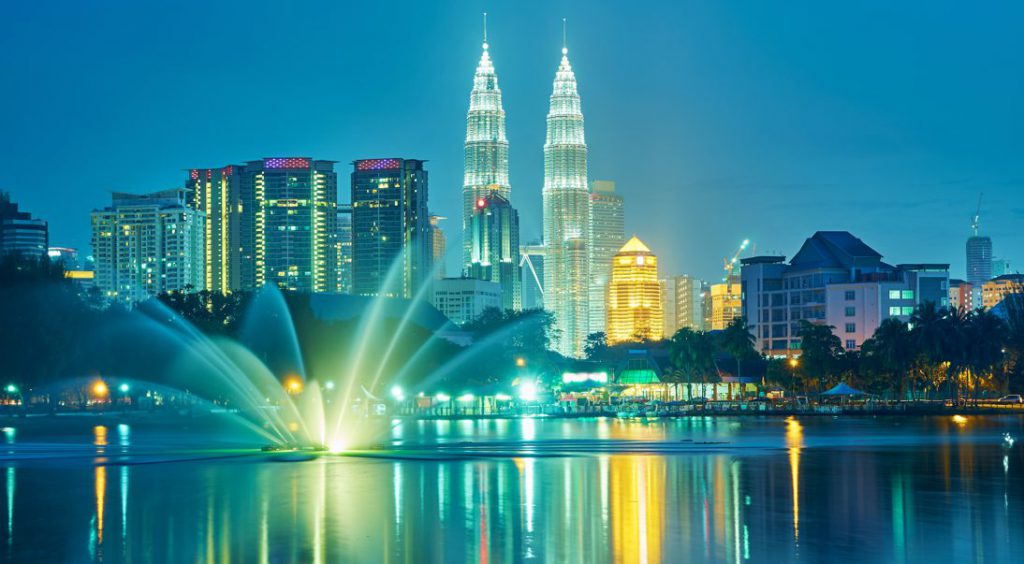 Malaysia's GDP has expanded rapidly in recent years, after relatively steady growth through the second half of the 20th century. As of 2019, the GDP of the Southeast Asian nation was $364.7 billion, marking a full recovery following a slight but abrupt downturn across the region in 2015 and 2016.
Compare this to Malaysia's GDP back in 2000 — which was below $94 billion — and you can see how the economy has rallied in the first two decades of the 21st century. While Malaysia still lags behind the likes of Thailand as one of the economic powerhouses of the region, this is still a very healthy place indeed to do business, especially when it comes to digital marketing.
This increase has coincided with growing urbanization among the population in Malaysia. In 2000, around 62% of Malaysia's population lived in urban areas. This has grown to 78% in 2020, which sees 25.4 million Malaysians living in urban centers. Of these people, just under 3 million live in the two biggest population hubs of Kota Bharu and Kuala Lumpur — two of the most important centers of commerce in Southeast Asia.
Urbanization has led to increased internet-literacy among the population and has spurred Malaysia's burgeoning digital economy forward. Development in recent years has set the scene for digital marketing opportunities in this part of Southeast Asia.
Exploring Opportunities in Malaysia
Image via The World Bank and DoingBusiness.org
There are several different indicators that make doing business in Malaysia a good idea. These include:
Relatively low levels of corporate income tax – Businesses drawing RM500,000 ($122,100) per year pay less than 20% corporate

income tax

.

High levels of education among the workforce, making it easy for business owners to put together a strong team.

Government reforms that make it easier for foreign investors to set up and run businesses in the country.

A highly developed infrastructure – This means investors have a ready-made market that can support their business as it grows.
However, there are a few challenges that will need to be overcome:
High regional diversity – Since Malaysia's cultural and religious landscape is diverse, foreign business owners may need assistance as they grow their operations across the country. 

Relatively pricey infrastructural costs – Because of the relatively high levels of infrastructural development, investors may need to pay more to acquire property and resources, compared to other parts of Southeast Asia.

Labor costs may be higher in Malaysia than in other markets across Southeast Asia, thanks in part to the relatively high education levels of the workforce, as mentioned above.
Digital Marketing in Malaysia: Developing Your Strategy
At the end of 2019, there were 29.01 million internet users in Malaysia. By the end of 2020, this number is expected to grow to 30.44 million, reaching 33.49 million by 2025, which would represent an increase of over 12 million since 2015.
The number of smartphone users is expected to mirror this growth trend. By the end of 2020, it is expected that there will be 30.41 million smartphone users in the country, growing to 33.46 million by 2025. This, in turn, represents an increase of just under 14 million from 2015.
These statistics underline just how fruitful the right digital marketing strategy can be in Malaysia.
So what exactly does this strategy look like? Here a few key trends to be aware of:
Mobile shopping accounts for around

47% of eCommerce transactions

, which demonstrates the need for a multi-channel approach covering both desktop and smartphone browsing.

Mobile applications account for 64% of transactions carried out on mobile devices.

Android has an

83.36% market share

in Malaysia. Digital marketing strategies need to be operating- system-agnostic, but it is still worth gearing a marketing strategy toward Android users.

Digital contributed

18.5% to Malaysia's economy in 2018

, and the government is looking to push this further with major investment in marketing firms and other digital drivers.

The government provides RM550 million ($134.53 million) in grants to digital startups seeking to develop automated strategies.
All of this data puts the Malaysian market in a very interesting light. There are undoubtedly many opportunities for businesses to achieve heavy market penetration with digital marketing strategies in the Southeast Asian country, and there is a growing level of interest in digital commerce and other services among the population.
It looks certain that businesses seeking to pursue these channels in the Malaysian market will find themselves well supported by the national government. Malaysian authorities are well aware of the power that digital can provide in both job creation and developing a more agile economy, and they have identified marketing as one of the key areas for development.
The Digital Experience in Malaysia
Social media is always a key aspect of digital marketing, and Malaysia is no exception. Several social networking sites (SNS) enjoy high levels of user engagement in Malaysia, and digital marketers need to be aware of the opportunities these channels provide.
Facebook is by far the most widely used SNS service in Malaysia, enjoying an

84.47% market share

. 

Unlike in other markets across the world, Pinterest is second on the list, with a 6.55% market share. 

Twitter, YouTube, and Instagram place in third, fourth, and fifth in terms of market share, with 3.47%, 2.92%, and 1.99%, respectively.

Reddit is also widely used in Malaysia, although its market share is significantly lower at only 0.22%. 

However, survey data suggest that YouTube leads the way in terms of

active users

, perhaps reflecting the amount of possible inactive Facebook users that exist on the platform.
Of course, digital marketers need to support their social media efforts with a well-developed organic search and paid search advertising approach. Given that Malaysia is an increasingly web-literate nation, search engines provide important conduits for Malaysians seeking to stay informed, broaden their horizons, and make purchases.
As is the case in many global markets, it is Google that leads the way, with a 98.41% market share in Malaysia.

Bing and Yahoo! are second and third on the list, achieving 0.97% and 0.5% market shares, respectively.

The privacy-focused search engine DuckDuckGo sits in fourth place, with 0.05% of the market. 

Chinese-based operator Baidu and the Bing-attached Ecosia search engine achieve 0.02% and 0.01% market share, respectively, placing in fifth and sixth.
Messaging and chat apps are another channel that digital marketers need to be exploring, particularly with increasing smartphone penetration throughout the country. Malaysia's top chat apps include a mixture of those that will be familiar to the western market, alongside those better known in Asia.
WhatsApp, which is now owned by Facebook, enjoys the top spot with

21 million users in Malaysia

. 

Popular Chinese chat and payment app WeChat is close behind with 20 million users in the country. 

Facebook Messenger and LINE are fourth and fifth according to available data, with 12 million and 10 million users each.
Malaysia's Advertising Market
Digital advertising is a growing market in Malaysia, with spending expected to hit $523 million in 2020, representing a year-on-year increase of 2.1%. During this period, average ad spending per internet user actually decreased by 2.7% to $17.17, although this has been influenced by temporary factors such as COVID-19.
Learn More About Marketing Strategies Across Southeast Asia
To discover more about achieving digital marketing success in Malaysia and across Southeast Asia, reach out to the team at Principle today.
About Principle
Principle helps businesses of all sizes make better decisions through data. For the better part of a decade, we have helped global brands and Fortune 500 companies turn data into intelligence and actionable insights they can use in digital marketing.
Our team of 100 employees includes experts across Analytics, Paid Marketing, SEO, and Data Visualization. We offer actionable and measurable data analytics strategies, SEO, and campaign management services that deliver the digital transformation your business needs to outperform the competition.
We recruit independent professionals who have their own personality, an established way of life, a unique skill, and can share our philosophy. With such colleagues, we believe that individuals and companies will grow together and achieve great quality and result in an unseen business world.
To learn more about digital marketing and advertising in Japan or elsewhere in the Asia-Pacific region, feel free to contact us at Principle.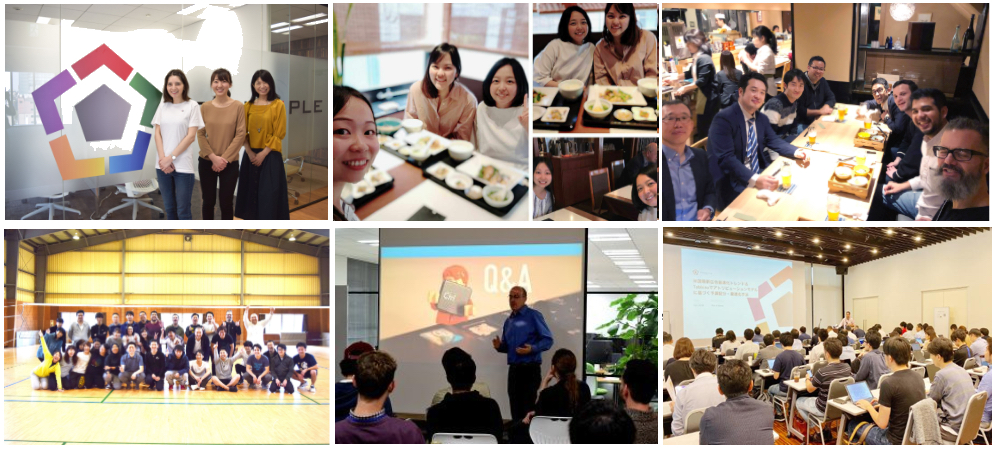 Want to grow your business in Asia?
Principle is a data-driven marketing agency that grows your business in Japan and the rest of the Asia Pacific market.  Click here to learn more about our digital marketing services for the APAC region.