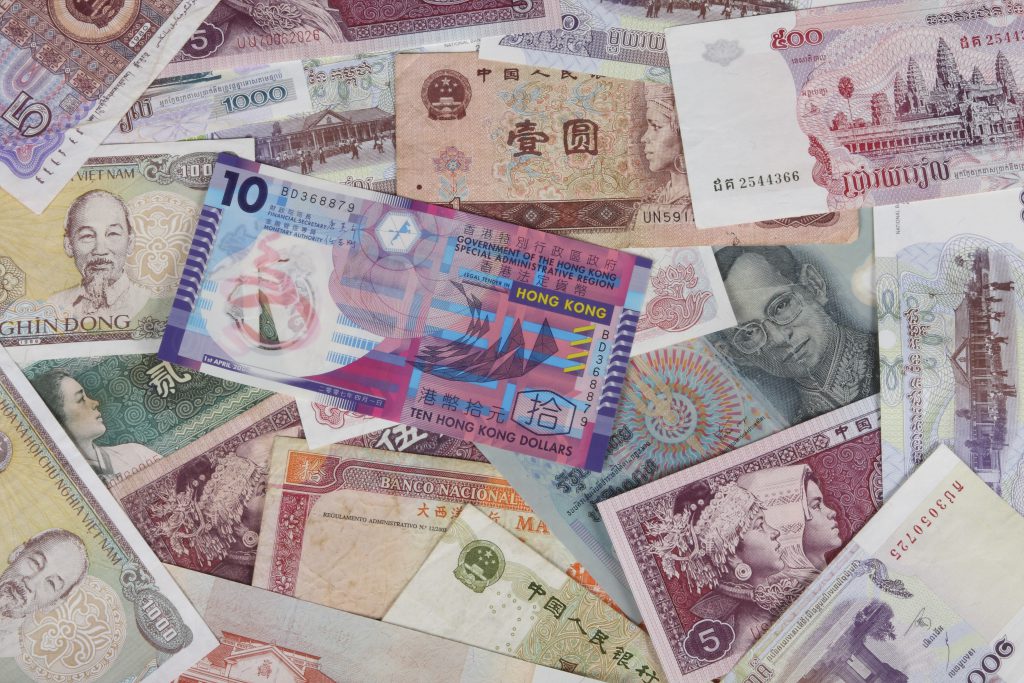 Southeast Asia provides a wealth of different options to business owners looking to expand their eCommerce operations. There are around 350 million active internet users in the region, and there is an increasing store of disposable income that is fueling the emergence of a new middle class. This makes Southeast Asia a very attractive market for all online retailers and digital marketers – whether they are selling necessary groceries and provisions or luxury items.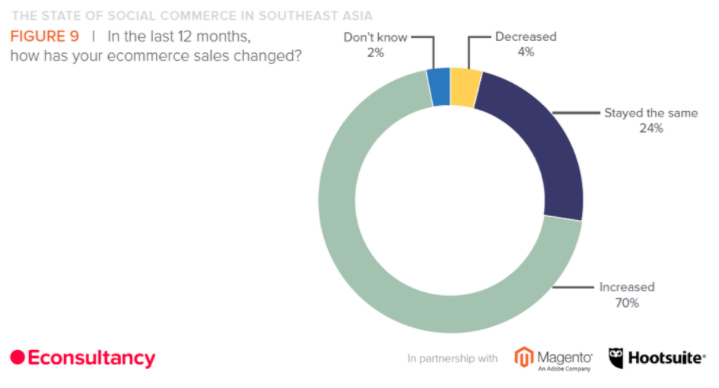 We are going to be taking a look at this market in more detail, as well as examining some of its key players. The eCommerce spheres of Singapore, the Philippines and Malaysia are of particular interest, as focuses on native-developed platforms, increased adoption of eWallets and growing levels of disposable income are driving the public's appetite for eCommerce in these countries. We'll also be putting the differentiation and innovation of eCommerce providers in Indonesia under the microscope, as well as the rapid expansion of eCommerce in traditionally less-developed markets such as Cambodia.
Read on to learn more about how this increased interest is shaping the future of eCommerce in Southeast Asia and how users are responding to the changes. Let's examine some of the key emerging trends.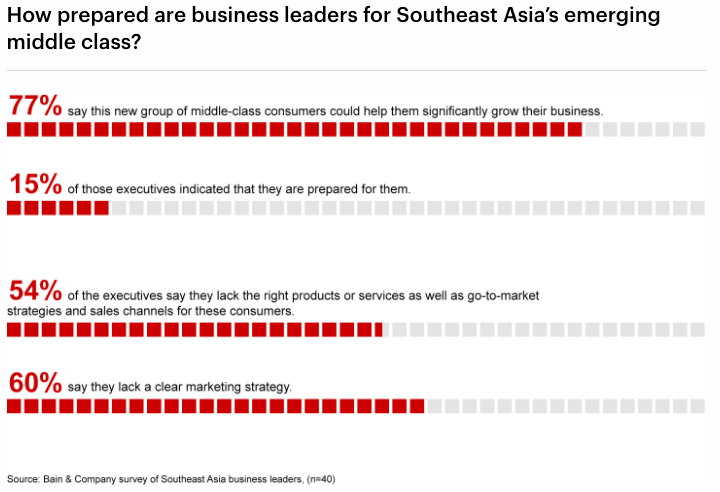 Social media C2C selling is experiencing significant growth.
Social media has already evolved, becoming almost as much of a marketing and sales platform as it is a tool for social interaction. In Southeast Asia, this evolution is gathering pace as sellers and buyers utilize the pre-existing engagement levels, user networks, and digital infrastructure offered by these social platforms to carry out digital transactions.
Sixty-three percent of Southeast Asians are already social media users, and the rapid development of digital infrastructure such as high-speed internet is helping these users to get more from the platforms they love. Whether selling directly across channels such as Facebook, Instagram, and LinkedIn or utilizing these channels to better inform the consumer or to market a product, business owners need to make sure that a strong social strategy is a key part of their broader marketing initiatives.
Recommerce has captured the public imagination.
Recommerce refers to the practice of selling pre-owned items online. While this trend is gathering pace across the world, its impact is being felt acutely in the Southeast Asian market, and it has been for a number of years already. Ecommerce website Shopee, for example, is the number one shopping site in the Southeast Asian region, garnering more than 200 million visits per quarter, and much of this is thanks to the site's used item marketplaces. Shopee is a leading eCommerce platform from Singapore that has expanded to reach numerous Southeast Asian, East Asian, and South American markets. It is one of a growing list of Singapore-developed providers – a list that includes Qoo 10 and Lazada, two more innovative firms that are expanding into a number of global markets.
Entrepreneurs from across the world have been tapping into this potential for some time. The reCommerce app Carousell, was designed by US-based entrepreneurs with the Southeast Asian market in mind. It was valued at US$550 million in 2019 after only seven years of trading. While first appearances suggest that the reCommerce market is only of value to private sellers and app developers, this may not be the case – major retailers are already leveraging the benefits of this market by repurposing pre-owned and returned items.
Different markets provide different advantages.
It is important for business owners to remember that Southeast Asia is not a homogeneous market. While there is a significant amount of cooperation between nations in the ASEAN – particularly in terms of trade conventions with major players in the region and across the world – there are also significant divergences between constituent markets.
For example, data from Singapore shows us that Shopee was achieving 10.88 million visits from users within the country each month in the second quarter of 2020, with providers Lazada and Qoo 10 achieving 8.5 million and 7.5 million, respectively. Compare this to data from Cambodia that shows only 4.8 million active eCommerce users across the whole country. This suggests something of a disparity in online shopping habits, particularly when you factor in the relative populations of the two countries – 16.7 million in Cambodia, compared to only 5.9 million in Singapore.
However, we can look at this data another way. Statistics from Cambodia show a 20% year-on-year increase in active user figures and a 40% increase in annual eCommerce revenue (US$182 million as of 2020). So, while Singapore certainly offers a better-developed market, there are considerable opportunities to be found in Cambodia – and elsewhere across the region – provided that the correct approach is applied.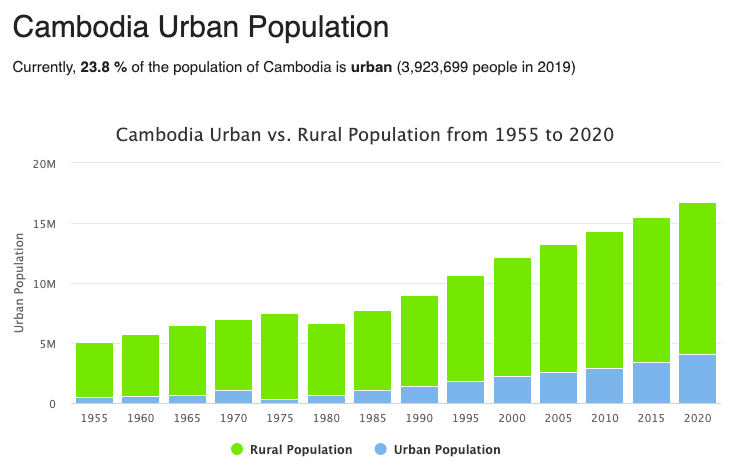 Ecommerce players are looking for points of differentiation.
The Southeast Asian market is evolving. While a number of players have scored big successes by offering a pure eCommerce experience, an increasingly saturated market is driving businesses to become more innovative in terms of what they offer to their consumers. Both Lazada and Shopee are developing their own logistics networks, for example, while Qoo10 is launching its blockchain-based QuuBee offering to remove friction and additional cost for retailers and shoppers alike.
Indonesia's Tokopedia has developed its own point of differentiation, with an Infrastructure-as-a-Service provision that supports retailers and merchants who use their platform. Machine learning, artificial intelligence, and high-level data science are also fueling the growth and development of platforms across the region, as an increasingly tech-savvy approach help retailers to reap rewards.
Digital wallets continue to gain traction both online and offline.
Writing for Forbes, financial tech journalist Vinnie Lauria describes a visit to Indonesia back in 2010, during which he found himself paying for an airline ticket in cash at a travel agency as payments were not supported through online channels. Fast forward a decade, and we see that the payment eco-system has changed dramatically, not just in Indonesia but also across the region. Digital wallets are now highly prevalent in Indonesia, not just when making more traditionally tech-oriented purchases such as airline tickets, but also in brick-and-mortar high street stores and even street food vendors.
Beyond Indonesia, we are seeing similar growth. Reports from the first two quarters of 2020 show positive penetration in markets such as Malaysia, where eWallets are now used in 40% of eCommerce transactions according to findings from Mastercard. This puts Malaysia in pole position for eWallet use in the region, ahead of the Philippines in second place with 36% and Singapore in third with 26%.
COVID related shifts could be here to stay.
Recent surges in online shopping in Southeast Asia have been linked to changing consumer behavior in the face of social distancing and COVID-related restrictions. However, these changes could end up being permanent, as consumers tune into a more convenient and efficient way to make purchases. In Malaysia, 64% of consumers said that they would maintain their rates of online shopping even after the pandemic danger has passed, while 54% said they would continue utilizing home delivery services.
Similar to the remote work revolution that is transforming offices and other workplaces across the globe move towards eCommerce and online retail actually represent a better option for many consumers. For businesses, the time has come to address these shifting customer expectations, and to view these expectations as the much-touted 'new normal' rather than as a temporary phase that will pass.
Taking Carefully Considered Steps into the Emerging Southeast Asian Market
Here at Principle, we have been examining this emerging market for quite some time and applying our expertise as we help digital marketers and retailers grow their operations across Asia.
To discover more about digital marketing in Asia, and to understand how you can leverage the opportunities the region has to offer, get in touch with the team here at Principle today. 
About Principle
Principle helps businesses of all sizes make better decisions through data. For the better part of a decade, we have helped global brands and Fortune 500 companies turn data into intelligence and actionable insights they can use in digital marketing.
Our team of 100 employees includes experts across Analytics, Paid Marketing, SEO, and Data Visualization. We offer actionable and measurable data analytics strategies, SEO, and campaign management services that deliver the digital transformation your business needs to outperform the competition.
We recruit independent professionals who have their own personality, an established way of life, a unique skill, and can share our philosophy. With such colleagues, we believe that individuals and companies will grow together and achieve great quality and result in an unseen business world.
To learn more about digital marketing and advertising in Japan or elsewhere in the Asia-Pacific region, feel free to contact us at Principle.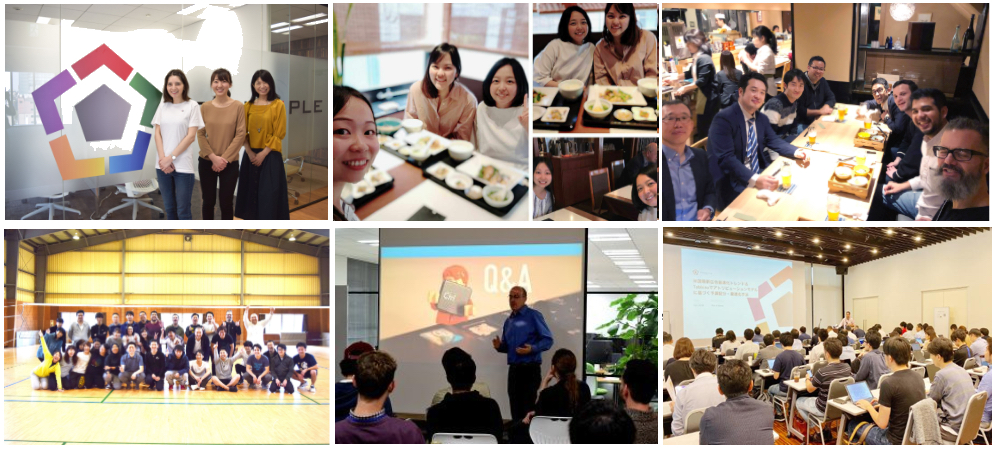 Sources