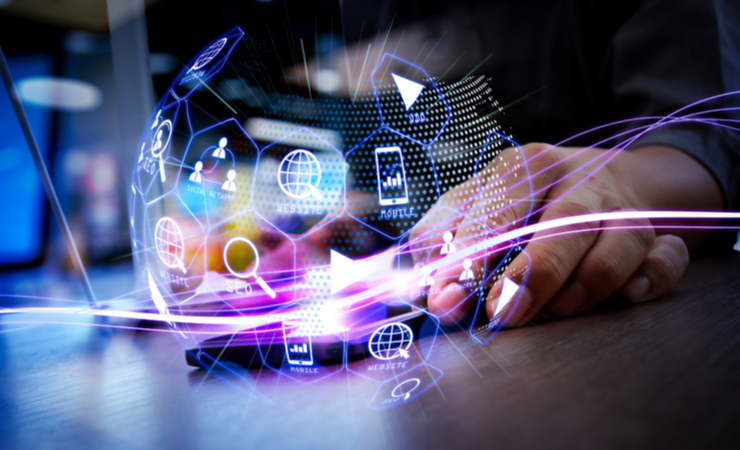 Japan is well known globally for its innovative technologies and gadgets. The country's top industries also are not shy about adopting new trends. Yet, until September, Japan had not much embraced the importance of providing equal access to the digital experience across both the public and private sectors. Prime Minister Yoshihide Suga is quickly working to remedy the situation, launching Japan headlong into a long-overdue examination of its state of digitization.
Within 24 hours of being elected prime minister, Suga created a post for Japan's first minister for digital transformation. The new post was quickly filled by Takuya Hirai, who was assigned the monumental task of drawing up a blueprint for the first official Japanese digital agency.
Challenges Ahead for Digital Transformation and Adoption
Although Prime Minister Suga is committed to a digital transformation in Japan, the country's leadership faces steep challenges in the quest to reach its new goal.
At present, less than 12 percent of the country's administrative work is completed online. It is a glaring statistic outlining the stark reality of how behind Japan is in digital transformation. The reams of paperwork from which the government conducts most of its operations cost Japan nearly ¥849 billion in personnel expenditures.
The global pandemic has forced worldwide business and industry leaders to adapt to conducting most, if not all, transactions online. A recent OECD Digital Economy Outlook report placed Japan last among 31 countries for its online procedures. The report indicated that only 5.4 percent of Japanese citizens were using digital applications at public offices. Making the shift from endless reams of paper to digital platforms will require a learning curve for the public.
As part of the government's ambitious plan to become more digital, some socio-economic issues will need to be addressed. Japan must ensure its future workforce receives the necessary skills for successfully navigating jobs in the digital era. It also must overcome the close divides based on both gender and age in its workforce.
Continuing to pursue policies designed to improve business dynamism while creating a level playing field for firms of all sizes is vital to Japan's ability to leverage digital technologies for innovation, job creation, and gains in productivity.
The Future Outlook Brings Hope
Despite the challenges of a global pandemic that taxed most of the world economy, the future remains bright in Japan for IT and technology trends. Two of the hottest topics under development are 5G technology and Artificial Intelligence (AI).
5G is a top commitment for the Japanese government. While Chinese companies are leading the charge toward 5G, Prime Minister Suga has pledged millions of dollars to support Japan's pursuit of developing ultra-high-speed communication. NTT DOCOMO, INC., Japan's largest telecommunications carrier, expanded its 5G commercial service to all 45 prefectures in March. The service can achieve a maximum data rate of 4.1 Gbps.
Telecommunications is not the only industry impacted by 5G technology. Video game developers can use the faster speeds to improve the user experience for gamers. Japan is second only to the United States as the highest-ranking country for gaming revenue. Issues with latency that gamers using portable devices tend to experience would be all but eliminated with 5G technology. 5G could come built-in to future smartphones and portable gaming consoles like the Nintendo Switch. The technology also could boost games with virtual reality platforms by improving streaming speeds. Gamers could have the same experience streaming top-end games on their mobile devices as they would on PCs and game consoles.
AI is a crucial component of Japan's "Society 5.0" model, which focuses on creating a new social contract and economic model that fully incorporates technological innovations. Japanese companies active in consumer electronics and the robotics field are filing for the greatest number of patents. That represents a shift away from image processing, information retrieval, and medical diagnostic technology that previously dominated the patent domain.
AI has a wide application across business and industry, making it an asset for improving efficiency and services. It can be used to help solve social issues such as an aging population and labor shortages. Professionals in the human resources field are welcoming the use of additional AI in the workplace to augment what is already in place.
Some companies are embracing these trends in innovative ways. For instance, Japanese taxis are using facial recognition programs to target marketing and advertising campaigns to riders and improve their digital experience. Riders are scanned via a program on a tablet that analyzes facial features to determine age, gender, and other characteristics. The data it gathers is then used for marketing relevant advertisements to the passenger during their taxi ride.
Japanese recycle store operator Komehyo Co. announced plans to introduce an AI-based system for the appraisal of used brand goods. The system can distinguish between genuine name-brand goods and knockoffs by analyzing photos taken using a microscope. Komehyo representatives said the system would reduce the turnaround time between appraising and buying used items and make them available to their customers. The company plans to increase the range of brands and products, thanks to the efficiency afforded by the new AI-based system.
Perhaps the most intriguing digital transformation is happening in a planned 175-acre smart city from Japanese giant Toyota. The city will boast technology like AI, assistive robotics, and smart homes to help simplify the lives of residents. Construction on the "smart" city will begin in 2021, with move-in dates anticipated by 2026.
How Marketers Adjust to DX
Companies in Japan are already embracing digital transformation as a means of offering new solutions while streamlining existing products and services. Getting the word out about these innovations is the job of advertising and marketing professionals. Just as companies are switching gears from paper to digital, so must marketers. Digital ad spend surpassed TV advertising for the first time in 2019, attesting to the power of digital marketing. Knowing it is growing in popularity and effectively implementing a digital marketing campaign are two different things. Following these digital marketing trends can help.
1. Influencer Marketing
Japan is enjoying an influx of social media influencers since 2019, a trend that shows no signs of cooling off anytime soon. Brands that invest in micro and nano influencers can get the word out to smaller communities, increasing their audience engagement and opportunity to craft and deliver personalized content.
2. Engage Consumers with Videos
Using videos to show, not tell, the story of how a business is incorporating AI or other technology to meet a need or engage potential customers. Japan currently has around 7 million daily viewers on Instagram Stories, the highest audience volume for the platform. YouTube and Niconico are other popular video hosting channels in Japan.
A Final Word on DX Marketing in Japan
Digital transformation continues to pick up speed in Japan. Do not get left behind in marketing your business during the shift. Principle's expertise in digital marketing, combined with our team's in-depth knowledge of Japan's digital transformation, provides a distinct advantage to businesses wishing to grow in Japan. 
To learn more about digital transformation for marketing in Japan, please feel free to contact Principle today to schedule a no-obligation consultation.
About Principle
Principle helps businesses of all sizes make better decisions through data. For the better part of a decade, we have helped global brands and Fortune 500 companies turn data into intelligence and actionable insights they can use in digital marketing.
Our team of 100 employees includes experts across Analytics, Paid Marketing, SEO, and Data Visualization. We offer actionable and measurable data analytics strategies, SEO, and campaign management services that deliver the digital transformation your business needs to outperform the competition.
We recruit independent professionals who have their own personality, an established way of life, a unique skill, and can share our philosophy. With such colleagues, we believe that individuals and companies will grow together and achieve great quality and result in an unseen business world.
To learn more about digital marketing and advertising in Japan or elsewhere in the Asia-Pacific region, feel free to contact us at Principle.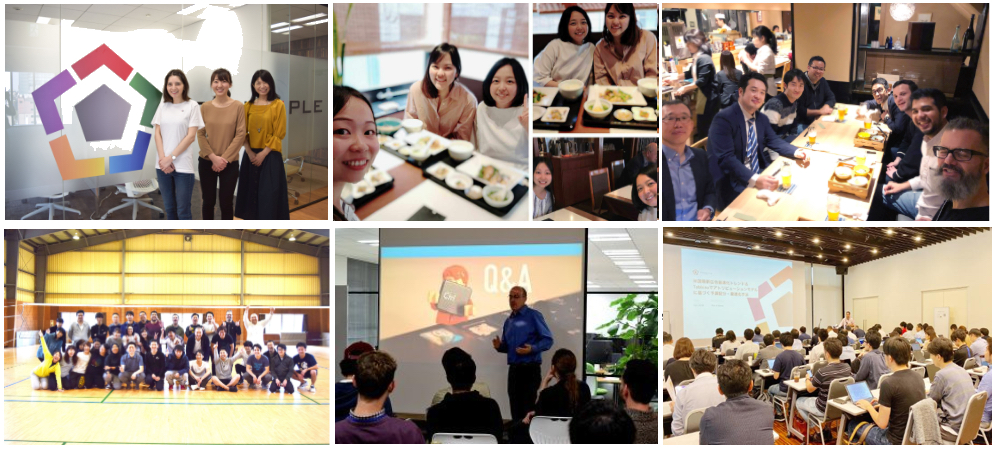 Want to grow your business in Asia?
Principle is a data-driven marketing agency that grows your business in Japan and the rest of the Asia Pacific market.  Click here to learn more about our digital marketing services for the APAC region.