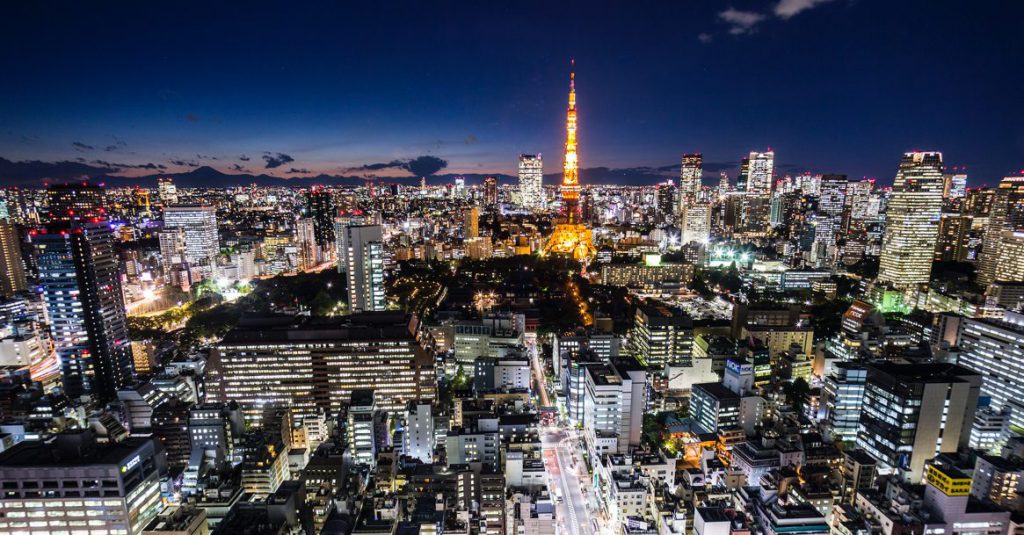 Millions of businesses are online right now, vying to get the attention — and business — of prospective clients. Pay-Per-Click (PPC) and paid advertisements are part of most e-commerce plans, but businesses hoping to break into the marketing scene in Japan should be mindful of where they are placing the bulk of their advertising dollars. To maximize APAC advertising strategies, marketing budgets should include Search Engine Marketing (SEM) such as Paid Search Ads and Search Engine Optimization (SEO).
There are several choices when it comes to digital advertising. Google and Yahoo! are the main options for Search Engine Marketers. While Google is crowned the king of search engines, it is not always the best search engine to use in some markets. Case in point: Japan. Companies that focus all their time and energies investing in Google platforms may find themselves disappointed in the results.
Google vs. Yahoo!
Pouring the lion's share of your marketing budget into Google-related ads and services will not necessarily guarantee the best return on investment. While there is no denying that Google owns a large percentage of the advertising share in some global markets, it is not necessarily the best approach for reaching new customers in Japan. Because in Japan, while Google certainly ranks in the number-one spot among search engines for the APAC region, it is not always the preferred web portal of Japanese consumers.
Yahoo! JP is the most popular online service in Japan, followed by Google and YouTube. With nearly 70 percent of the Japanese population favoring the Yahoo! JP platform, it only makes sense that businesses would include it in their online marketing plans. Using Yahoo! JP comes with the assurance of reaching more than half of PC users and nearly 90 percent of all smartphone users in the country. Yahoo! JP includes 100 services such as online news, shopping, and access to PayPay, the number-one smartphone payment system in Japan.
It is not that Yahoo! JP's search engine is far superior to that of Google. It pays Google to use its search algorithms. Its ability to outperform the search engine giant has more to do with Yahoo! JP's aggregator abilities than anything else.
Yahoo! JP is the best platform for targeting PC users and B2B services. With mobile e-commerce expected to grow by 13.6 percent between now and 2021, leaving Yahoo! JP out of your marketing plans is a surefire way to doom the marketing efforts of companies hoping to expand their global reach into the Japanese market.
The History of Yahoo! In Japan
Yahoo! has a long and storied history in Japan. In 1996, Yahoo! and SoftBank joined forces to create Yahoo! JP, the first web portal in the country. It went live on April 1, 1996. By November 1997, Yahoo! JP was listed on the JASDAQ Securities Exchange. While it incorporated the use of the familiar Yahoo! moniker, that is where the similarities end.
Majority-owned by Softbank, Yahoo! JP started as mainly a search engine platform, but slowly expanded to include other services such as auctions, news, email, and shopping, to name a few. The continued success of the Yahoo! JP platform is credited to SoftBank founder and chief executive Masayoshi Son. His business acumen turned Yahoo! JP into a one-stop-shop for online needs. Expanding Yahoo! JP's platform to include over 100 services enabled Masayoshi to build an empire that outperforms its competitors.
What Yahoo! Services Are Available for Marketers in Japan?
The convenience of having multiple services conveniently accessible from one web portal brings more than 18 billion page views to Yahoo! JP each month. Yahoo! Auction is the most popular service available on the site, followed closely by Yahoo! News and Yahoo! Chiebukuro, a user-generated Q&A service. Email also is popular on Yahoo! JP, with approximately 15 million monthly users according to data gleaned from Yahoo! JP's media kit.
There are three unique services for advertising to support marketers on the Yahoo! JP platform:
Sponsored search and display ads are generated by the Yahoo! JP search engine when consumers input specific keywords for products and services. Many Western marketers are familiar with this kind of advertising, as it works the same as the Google Ads version to which they are most accustomed. Marketers can target audiences by date, time, and location.

Yahoo! Japan Display Ad Network (YDN) is an online marketing method that could help marketing in Japan by building target and reach. Display ads offer marketers options for presentation, including ad placement on the page. Their main purpose is to deliver brand messaging to a target audience with a specific call to action attached. For instance, the CTA could include signing up for a customer loyalty program or visiting the company's website to receive discounts or other benefits. YDN is a cost-effective option for the Japanese market.

In-feed ads are placed inside the feed on your site. For example, they may appear in the middle of a blog post to draw customers in, providing a better user experience and allowing for the monetization of additional sections and pages on your website. One of the perks of these ads is they allow for longer descriptions, giving them the appearance of a news article.
Make sure all search and display ads and brand panel ads are optimized for mobile devices. It is also imperative to ensure the smooth display of mobile ads since more than 80 percent of Japanese consumers use their smartphones and other mobile devices to access Yahoo! JP's features.
Japanese use and interact with Yahoo! JP differently than search engine users from the Western region. The services Japanese people value are all rolled into one convenient location at their fingertips. There is no endless searching or visiting multiple sites to find what they use every day. The services are all unique to Yahoo! JP properties, with different search and digital marketing opportunities. Advertisers need to be aware of these differences in detail and adjust their advertising campaigns accordingly if they wish to succeed in the Japanese marketplace.
Why Yahoo! Still Matters to Marketers in Japan
Using Yahoo! JP can increase your brand's visibility. Research points to women and the older generation having the most interest in the daily use of Yahoo! JP, making the platform an ideal advertising target if women and older consumers are part of your target audience.
Some of the top benefits of adding Yahoo! JP to your marketing plan:
Yahoo! JP's partner network allows advertisers to increase brand awareness and coverage area quickly and with minimal effort.

There is less competition among global brands on Yahoo! JP, as many have not discovered the benefits of using the platform and still are relying heavily on Google Ads to drive brand awareness.
The reach and popularity of Yahoo! JP does not appear to be waning anytime soon. Yahoo! JP's approach to its web platform draws the attention of new products and services every day, including those that directly benefit advertisers on the platform. Recently, DoubleVerify announced an exclusive partnership with Yahoo! JP to power its standard feature of ad fraud and brand safety protection across Yahoo! JP's Ads Display Ads platform. The software provides real-time analysis of advertising inventory quality, safeguarding brand advertisers against fraud and sophisticated invalid traffic (SIVT).
A Final Word on Yahoo! JP
Ignoring Yahoo! JP is a costly mistake for marketers who wish to extend their brand recognition into the Japanese marketplace. To learn more about search engine marketing or search engine optimization in Asia, contact us at Principle today. 
About Principle
Principle helps businesses of all sizes make better decisions through data. For the better part of a decade, we have helped global brands and Fortune 500 companies turn data into intelligence and actionable insights they can use in digital marketing.
Our team of 100 employees includes experts across Analytics, Paid Marketing, SEO, and Data Visualization. We offer actionable and measurable data analytics strategies, SEO, and campaign management services that deliver the digital transformation your business needs to outperform the competition.
We recruit independent professionals who have their own personality, an established way of life, a unique skill, and can share our philosophy. With such colleagues, we believe that individuals and companies will grow together and achieve great quality and result in an unseen business world.
To learn more about digital marketing and advertising in Japan or elsewhere in the Asia-Pacific region, feel free to contact us at Principle.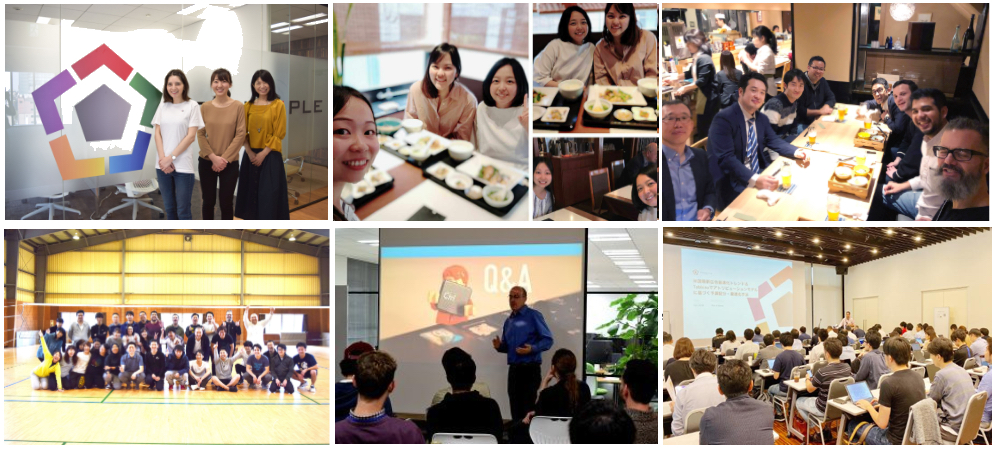 Want to grow your business in Asia?
Principle is a data-driven marketing agency that grows your business in Japan and the rest of the Asia Pacific market.  Click here to learn more about our digital marketing services for the APAC region.
Sources