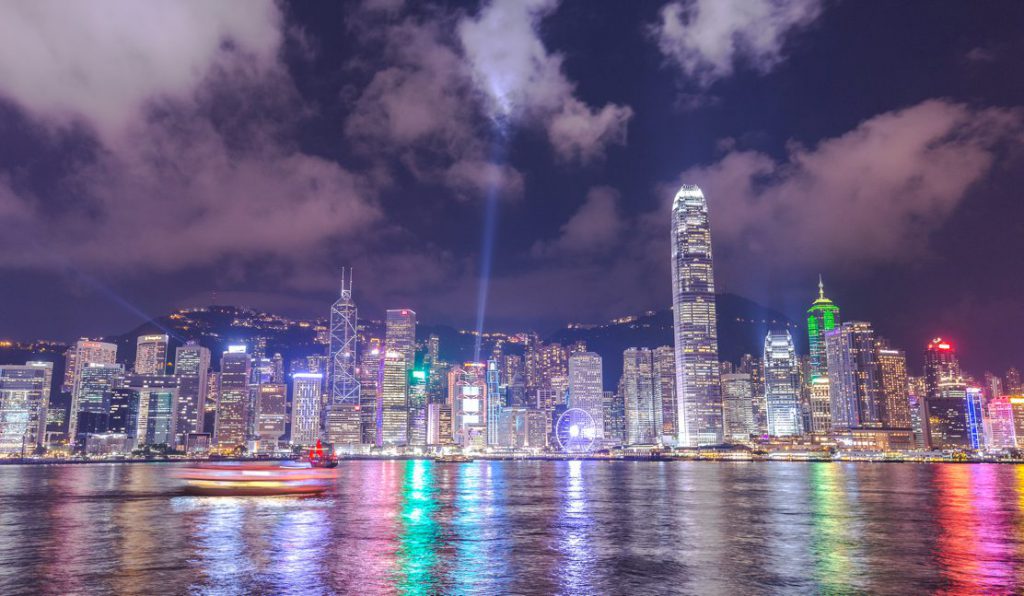 Both the Heritage Foundation and the Wall Street Journal have hailed Hong Kong as the freest economy in the world — and for good reason. Its simple taxation system has enabled the free distribution of goods permits for all types of businesses, paving the way for a vibrant and flourishing economy.
This global multicultural metropolis, officially known as the Hong Kong Special Administrative Region of the People's Republic of China (HKSAR), not only enjoys a great location but is also highly developed in terms of technology and communications.
If you're a business looking to expand your reach into Asia, Hong Kong is well-placed to serve as the hub of your operations in this part of the world. To help you understand the opportunities and challenges that come with the Hong Kong market, here's an overview of current economic trends and stats of its digital marketing landscape.
Economic Trends
The GDP in Hong Kong will continue to fall significantly, mainly due to the effects of COVID-19. Retail sales fell particularly during the first two months of Q3 as consumer demand remained reduced due to rising unemployment and the extended visitor band. Weak overseas demand has also negatively impacted merchandise exports.
For Q4, easing travel restrictions and fiscal stimulus promise to pave the way for economic recovery. However, ongoing geopolitical tensions and low business confidence may yet slow down investment activity. Projections for the coming year are generally more optimistic as the effects of quarantine measures and weak economic growth in the mainland recede into the past.
But even as the outlook for 2021 is generally favorable, deteriorating U.S.-China relations and the anti- subversion law can still affect these positive projections.
Currently, Hong Kong ranks third in The World Bank Doing Business rankings for 2020, behind New Zealand and Singapore, respectively. Overall, Hong Kong takes the No. 1 spot in the "Dealing with Construction Permits" category, outperforming the other 189 countries included in the annual study.
Digital Platforms and the Government Strategy
As a commercial hub and global metropolis, Hong Kong currently has a 78 percent smartphone penetration rate — one of the highest in Asia, with smartphone use levels comparable to the likes of Singapore and South Korea. Of the estimated 7.5 million people in Hong Kong, about 5.81 million are said to own a smartphone.
As of 2018, the majority of mobile internet connections in Hong Kong were already using 4G technology, with approximately 87 percent utilizing 3G technology as a minimum. As of April 1, 2020, three out of four mobile network operators in Hong Kong, namely China Mobile Hong Kong, Hutchison Telephone Company Limited, and Hong Kong Telecommunications Limited (HKT), launched commercial 5G services.
Hong Kong residents are extremely dependent on smartphones for home internet access. In fact, almost 100 percent of households use smartphones to connect to and browse the internet. Among consumers belonging to the 15-54 age bracket, there is a nearly 99 percent smartphone penetration rate. Females outnumber men in the younger demographic, while males dominate the older segment of the population of smartphone users.
Apple (iOS) accounts for more than 45 percent of Hong Kong's smartphone market, with the rest being shared by Android phone manufacturers Samsung, Huawei, Xiaomi, and others.
The government's thrust toward strengthening Hong Kong's position as a major digital city and its initiatives in the adoption of IT in the public and private sectors are encouraging indicators of continuing investment into IT and communications infrastructure.
These data show that those looking to set up their businesses in Hong Kong should focus their marketing efforts on digital-mobile platforms, preferably creating versions for both iOS and Android users.
Digital Experience
As of January 2020, there were already 5.80 million social media users in Hong Kong, with social media penetration stats at 78 percent of the population.
Facebook tops the most popular social networking sites (SNS) in Hong Kong, with 60 percent of Statista respondents in 2018 saying they use the globally popular social media site when engaging with brands.
Another report shows that as of January 2019, 82 percent of social media users go on Facebook, followed by 81 percent on YouTube and 60 percent on Instagram.
When it comes to search engine share in Hong Kong, as of September 2020, Google leads by 91.08 percent, followed by Yahoo at 6.4 percent, Bing at 1.65 percent, and the rest (.74 percent) shared by Baidu, DuckDuckGo, and Sogou.
Meanwhile, the top messaging apps in Hong Kong are WhatsApp (79 percent), WeChat (54 percent), and Facebook Messenger (52 percent).
Businesses looking to maximize their digital marketing capabilities may consider focusing their advertising spend on these channels.
Advertisement Market
In terms of advertising, the top three channels where internet users ranging from age 16 to 64 say that they discover new brands are search engines (35 percent), word of mouth (29 percent), and television (28 percent). Websites (26 percent) and social media (24 percent) rank fourth and fifth, respectively.
Digital ad spending in Hong Kong totaled US$1.21 billion in 2019. This figure is further broken down into the following categories:
Digital banner ads: US$182 million 

Digital search ads: US$664 million 

Digital video ads: US$92 million 

Social media ads: US$165 million 

Digital classified ads: US$107 million
It is forecasted that digital ad spending split between desktop and mobile would continue to grow, with the share of mobile gradually increasing every year.
Businesses looking to maximize their digital marketing capabilities would do well to consider focusing their advertising spend on these channels.
According to a collaborative study between Nielsen and the Hong Kong Advertisers Association (HK2A), online ad budgets for 2020 were set to increase. However, the timing of the study did not allow them to consider the impacts of COVID-19. Moreover, the report said that the split between online and offline ad spending would change from 50/50 in 2019 to 60/40 this 2020.
As of September 2020, the top four websites in Hong Kong are Google, YouTube, Facebook, and Yahoo. These sites are the most visited among all those surveyed.
A more recent report showed that the COVID-19 pandemic impacted Hong Kong's total ad spend in Q1 2020, dropping by as much as 28 percent overall year-on-year. The overall effects of the health crisis on ad spending in Hong Kong should become more apparent as the year ends.
Meanwhile, businesses planning to advertise their products and services in Hong Kong should use these insights to inform their marketing strategy, particularly digital advertising.
Your Digital Marketing Partner in Asia
Building your business in or expanding your operations to Asia may seem like a challenging prospect, especially during these challenging times. However, to increase your chances of succeeding in the Asian market, partner with us at Principle.
Our expertise in digital marketing and in-depth knowledge of the various Asian markets make Principle your ideal partner in your goal to conquer this part of the world.
If you wish to know more about digital marketing and advertising in Asia, contact us at Principle.
About Principle
Principle helps businesses of all sizes make better decisions through data. For the better part of a decade, we have helped global brands and Fortune 500 companies turn data into intelligence and actionable insights they can use in digital marketing.
Our team of 100 employees includes experts across Analytics, Paid Marketing, SEO, and Data Visualization. We offer actionable and measurable data analytics strategies, SEO, and campaign management services that deliver the digital transformation your business needs to outperform the competition.
We recruit independent professionals who have their own personality, an established way of life, a unique skill, and can share our philosophy. With such colleagues, we believe that individuals and companies will grow together and achieve great quality and result in an unseen business world.
To learn more about digital marketing and advertising in Japan or elsewhere in the Asia-Pacific region, feel free to contact us at Principle.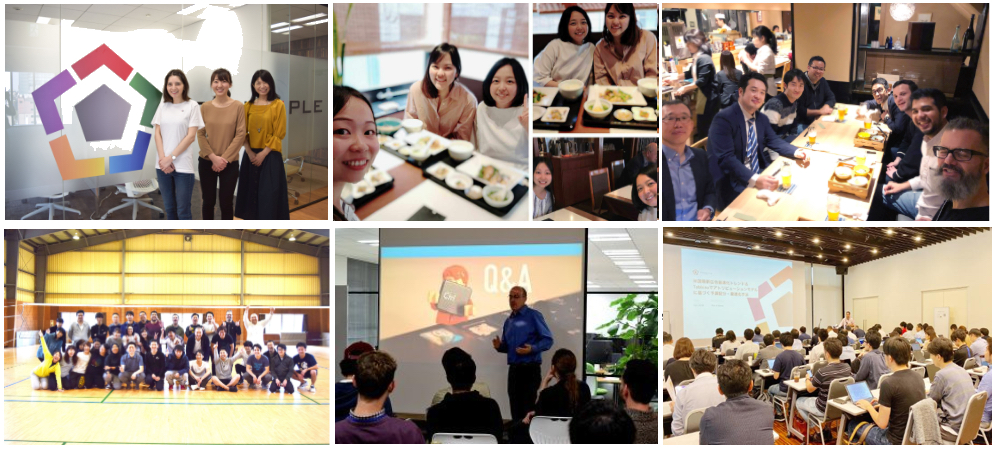 Want to grow your business in Asia?
Principle is a data-driven marketing agency that grows your business in Japan and the rest of the Asia Pacific market.  Click here to learn more about our digital marketing services for the APAC region.
Sources