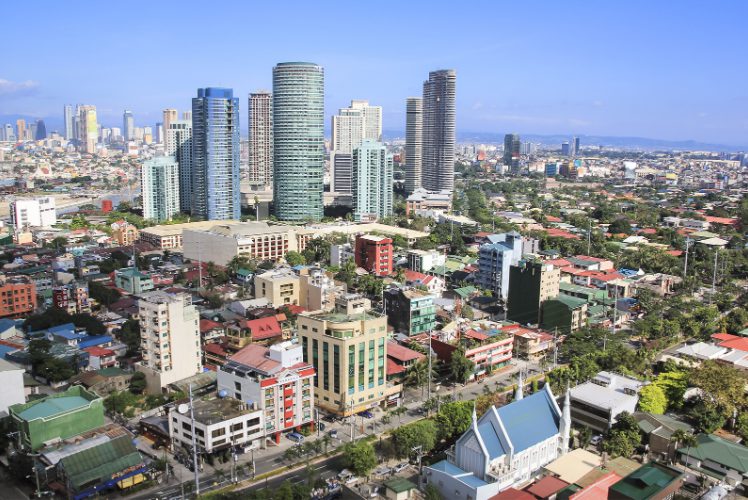 Philippines GDP and Major Economic Trends
In 2019, the GDP of the Philippines was $376.8 billion, just over $4 billion greater than that of another powerful Southeast Asian economy, Singapore. This represents a year-on-year growth rate of around $30 billion, and 2019 marked yet another year that the nation has posted a rapid rate of growth.
As an economy, the Philippines is almost unrecognizable from what it was only 15 years ago. Back in 2004, the Philippines' GDP was only $95 billion. In 1990, it was $44.3 billion – a little under half the 2004 level. Until 1973, the country's GDP never exceeded $10 billion.
What is responsible for this meteoric rise? There are many factors involved, but one contributing element is the ease of doing business in the Southeast Asian nation. The World Bank's Doing Business hub delivers high scores to the Republic of the  Philippines in areas such as starting a business, acquiring permits, and protection for minority investors, among others. While the Doing Business report demonstrates that there is still some distance left to go in bringing the Philippines closer to its economic potential, recent government reforms are pushing the country in the right direction.
Another factor is the growing digital aspect of the economy. In 2020, the government of the Philippines announced changes to their income tax and VAT legislation in an effort to maximize the revenue the country receives from digital sources. While this news does not necessarily support digital businesses, it does serve as a testament to the huge growth of the digital economy in this part of Southeast Asia.
The Pros and Cons of Doing Business in the Philippines
Advantages
The population of the Philippines is now over 100 million, providing a vast domestic market to tap into.
Labor costs in the Philippines are relatively low, especially when compared with the US or European markets. What's more, the English level of the average Filipino is high, making the labor market more easily accessible for foreign investors.
Despite the taxation legislation mentioned above, the Philippine government is supportive of business investment, particularly in the digital sector. It is this sector that is helping to drive growth and to keep the economy functioning during COVID-19.
Disadvantages
Foreigners are restricted or prohibited when it comes to certain types of business ownership. This includes enterprises involved in forestry, pharmacy, private security, small scale mining, manufacturing or handling prohibited types of weaponry, legal systems, criminology and radiology, among other fields. This does not usually apply to digital marketing unless the digital marketing agency is established as a cooperative.
Filipino courts tend to side with employees and laborers rather than management.
There is a relatively high number of non-working holidays in the Philippines – 18 across the whole year – that may be disruptive to businesses.
Building a Digital Marketing Strategy in the Philippines
In order for digital marketing to be successful, business owners need to be able to identify, reach, and engage with their audiences. In other words, at the very least, there needs to be a strong digital infrastructure established across the country, ready for the firm to tap into.
This exists in the Philippines. While digital penetration lags behind that of some other countries, it is increasing at a steady rate. In 2019, there were 76 million internet users in the Philippines – roughly three-quarters of the population. This was an increase of 6.4 million in only a single year.
Smartphone usage – another cornerstone of digital strategy – is also increasing at a high rate. In 2017, only 42.06% of the population were using smartphones. This is projected to rise to 63.6%, over 150% of 2017's total. By comparison, smartphone usage in the US is expected to hit 83% of the population in 2020.
Users of smartphones in the Philippines tend to prefer Android operating systems to iOS. In fact, Android supported 83.64% of smartphone devices in the country between September 2019 and September 2020, with iOS achieving only a 16.01% market share. This is something that digital marketers certainly need to bear in mind. They need strategies that not only are geared towards Android users but also capture the significant minority of people using iOS devices.
Government Efforts to Push the Digital Economy Forwards, and Uncertainty Following COVID-19
There is some evidence to suggest that digital marketing has been hit by the COVID-19 crisis. While digital economic factors have certainly helped the Philippines to weather the fiscal storm, this does not make the digital sector immune to downturns of its own. One area projected to slow in 2020 is digital advertising spend, as digital marketers proceed cautiously into a post-COVID world.
Ad spend reduced by 4.3% to $577 million in 2020, according to projections, with an 8.2% decrease in spend per internet user. However, indicators are positive, and 2020 is expected to be an anomalous slump in an otherwise unbroken chain of growth years between 2015 and 2025.
It looks likely that the Philippine government will be doing their best to support this ongoing development. The nation's authorities have already begun to recognize the potential of a strong digital economy, and they plan to drive this forward with the Digital Philippines initiative. The objectives of this initiative include:
The formation of a safe, protected, and reliable IT network
The development of forward-thinking ICT practices within government
Greater capabilities for digital infrastructure within the Philippines
Greater public access to digital capability
This is encouraging for foreign marketers and investors. In order to strengthen the economy, the Philippine government is likely to remove barriers to investment and to make life easier for entrepreneurs looking to enter the local market.
The Digital Experience and eCommerce Penetration in the Philippines
The population of the Philippines is highly engaged on social media. This makes social network sites, or SNS, crucial to the success of a digital marketing strategy within the country.
Just like in many nations across the world, it is Facebook that leads the way in terms of market share in the Philippines, achieving 82.67%. This is followed by YouTube (5.91%), Pinterest (5.18%), Twitter (4.01%), Instagram (1.14%), and Reddit 0.52%). These are interesting statistics as they show a highly visual element to the SNS experience within the nation, with YouTube and Pinterest in second and third, respectively. However, despite this, Instagram lags way behind with a little over 1% of the market share.
In terms of search engine usage, the Philippines is much more homogenized, with Google capturing 97% of the market share. Yahoo, in second place, was the only other search engine to achieve a share of more than 1%. Bing, Ecosia, and DuckDuckGo made up the third, fourth, and fifth places, respectively, while Baidu came sixth with 0.04% of the market.
There is no recent data regarding instant messaging platforms in the Philippines. However, as recently as 2016, SMS continued to be the messaging format of choice for citizens, 73% of whom said they preferred this method. Instant messaging was increasing in popularity, with Facebook Messenger leading the way.
A strong Facebook social marketing strategy, supported by Google-oriented SEO endeavors, are invaluable for digital marketers in the Philippines. However, marketers need to focus their attention proportionally on the remainder of the market to ensure maximized reach.
Learn More About Digital Marketing in the Philippines
Reach out to our team to discover more about digital marketing and social media advertising here in the Philippines. Get in touch with Principle today.
About Principle
Principle helps businesses of all sizes make better decisions through data. For the better part of a decade, we have helped global brands and Fortune 500 companies turn data into intelligence and actionable insights they can use in digital marketing.
Our team of 100 employees includes experts across Analytics, Paid Marketing, SEO, and Data Visualization. We offer actionable and measurable data analytics strategies, SEO, and campaign management services that deliver the digital transformation your business needs to outperform the competition.
We recruit independent professionals who have their own personality, an established way of life, a unique skill, and can share our philosophy. With such colleagues, we believe that individuals and companies will grow together and achieve great quality and result in an unseen business world.
To learn more about digital marketing and advertising in Japan or elsewhere in the Asia-Pacific region, feel free to contact us at Principle.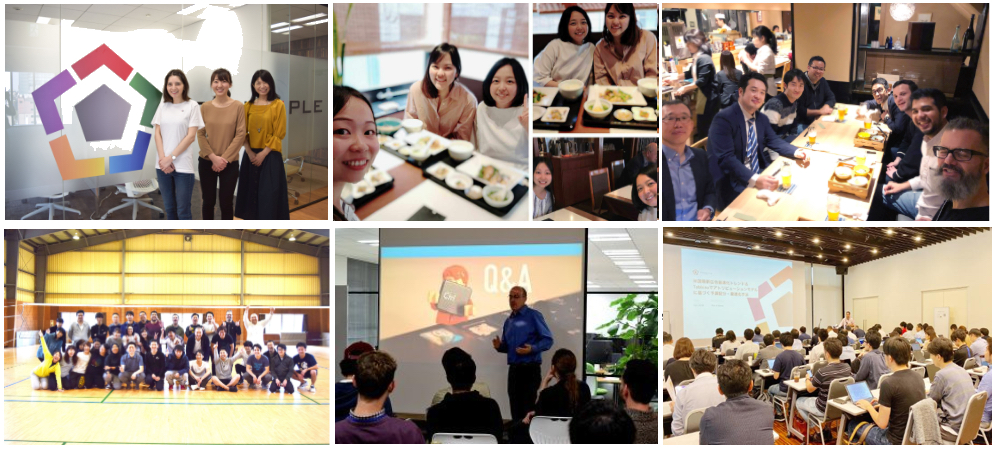 Want to grow your business in Asia?
Principle is a data-driven marketing agency that grows your business in Japan and the rest of the Asia Pacific market.  Click here to learn more about our digital marketing services for the APAC region.