If you're reading this article, you're likely a marketer at a fast-growing Direct-to-Consumer brand, responsible for anything and everything from Organic Traffic, eCommerce Conversion, or Customer Lifetime Value. Or, you could be responsible for Lead Generation, Demo Signups, and Client Acquisition at a large B2B company.
No matter the industry, if your goal is to gain new customers and grow your current base, you know how important taking advantage of Marketing Analytics is. According to a study by Invesp, 88% of marketers use data obtained by third parties to enhance their understanding of each customer, and a recent poll taken by Adobe lists 'basing decisions on data analysis' as the highest priority for data-driven marketers.
Many of the brands we work with were initially handling marketing analytics in-house and felt they had a good grasp on their practice, but soon ran into issues which I'm sure are familiar to you:
1) Lack of a Dedicated Marketing Analytics Resource – Most marketing teams don't have a dedicated marketing analytics resource, so they depend on limiting 3rd party tools or simply fly blind with missing data. Notice I said 'marketing' analytics—even when a marketing team does have access to an in-house analytics expert, data is delivered in a way that isn't actionable for marketers.
2) Incorrect Data – Often times brands are working with incorrect data to begin with—did you know 88% of Shopify stores have Google Analytics setup incorrectly? When our team audits Google Analytics accounts of new clients, the average score is a C-. Without a foundation of accurate data, optimizing performance is impossible.
3) Siloed Tech Stack – Google Analytics, Shopify, 3rd party reporting tools/platforms, and multiple channels driving traffic to an eComm site, none of which are integrated with each other. This causes a substandard view of your customer and the channels that bring the highest return, resulting in a poor Customer Experience.
4) Manual Data Reporting Process – With a small team (typically 1-3 members) and aggressive growth goals, the ability to easily report on marketing data is vital. Unfortunately for many marketers, the process of reporting marketing data is extremely manual and time-consuming. Does spending 20+ hours a month piecing together data in Excel spreadsheets sound familiar? Not fun, not effective.
With a foundation of incorrect data, a siloed tech stack, time consuming reporting process and a lack of a dedicated marketing analytics resource, marketers aren't able to optimize performance based on data.
If you're facing these challenges, you're missing out on opportunities to attract new audiences and grow the lifetime value of your current base. Don't let competitors who have perfected their in-house analytics approach take more of your customers.
To help you become more data-driven in 2020, we've compiled the steps we take when helping brands and marketing teams create an in-house analytics approach built for scale and continued optimization.
1. Accurate Data Foundation – If you're using Google Analytics, its vital that you have the right technical resources setting up your tracking and reporting based on your Traffic, Revenue, ROAS, etc. goals upfront. This data expertise is also important to have as you scale to new channels and your goals, reporting needs, etc. When looking for this resource, the best you can do is someone who is Google Partner Certified, which means they have technical and marketing expertise within Google Analytics, Google Search Console, and Google Ads.
2. Visualizing Data Process – After you've ensured your Data Foundation is accurate and set up to your specific goals, your next step is to take full advantage of this data by reporting and visualizing. For a truly data-driven approach, 3rd party tools that lack customization and don't integrate all of the necessary tech stacks won't be effective. You'll soon find yourself missing out on insights, creating a cumbersome process to stitch the right data together (something we're trying to avoid). We suggest bringing on a DataStudio or Tableau expert who can build custom dashboards and reporting based on your specific goals and needs. Ensuring you're able to easily view the information in an actionable way is the most important aspect of an efficient data reporting process.
3. Integrating Systems – Once you've gained a data-driven approach and you're ready to move from a multi-channel strategy to omni-channel, you'll need to integrate all of the marketing platforms you use. This includes online data like Channel data, Google Analytics, and CRM information, as well as Offline data like POS, Retail, and more. This way, you'll be able to tie together data from all your channels, platforms, and touches for a more customized customer experience that will improve Traffic, Engagement, Conversion, and Repeat Purchases. To ensure success when integrating systems, be sure to find resources that have the technical ability to manage such tasks.
4. Optimize Performance Based on Data – Now that you've got an accurate foundation of data with integrated systems and you're able to easily visualize performance, what will you do with it? Data is only useful if you're able to tie insights back to your Paid Spend, Organic Keyword, Conversion Optimization Strategy, and Retention initiatives to optimize performance. To be truly data-driven, you need resources that have experience managing marketing spend and executing marketing strategies based on data, otherwise, you'll continue to miss out on opportunities to optimize your approach.
We hope this checklist was helpful as you look to address the challenges within your in-house analytics approach.
As a marketing analytics consultancy, Principle helps brands get the tools, resources, and best practices in place to stay on the leading edge of Marketing Data, Analytics, System Integrations, and Performance Optimization.
Clients include global companies like Adidas, Coach, Shiseido, Nestle, and Red Bull, as well as fast growing Direct-to-Consumer brands focused on optimizing eComm performance across the funnel.
To learn how to best optimize your in-house marketing analytics approach for 2020, reach out to schedule a free, customized assessment from our marketing analytics experts.
Sources:
25 Mind-Blowing Statistics on the State of Data-Driven Marketing
The Importance of Data Driven Marketing – Statistics and Trends
Do you need to enable the right marketing data to grow your business?
Good data practice starts with good data collection. At Principle, we enable, integrate, and manage your marketing data. Click here to learn more about our agency services for: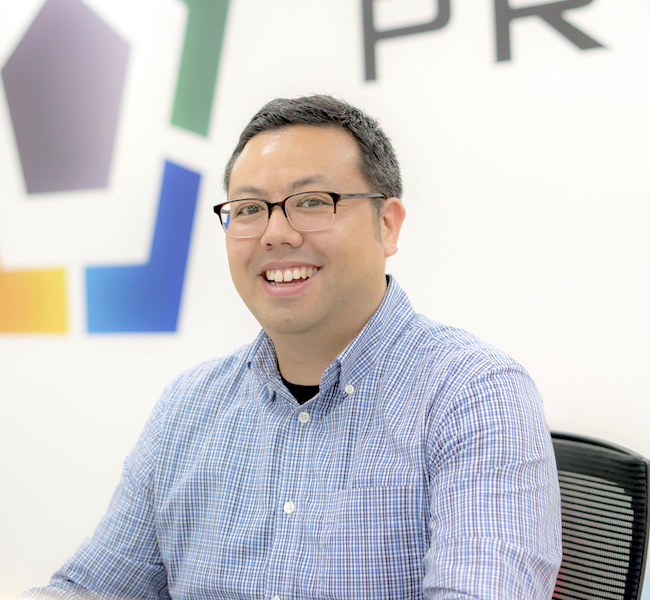 Director Analytics
Over 16 years of experience working with data and marketing.  As a data expert in marketing, Kris enjoys analyzing data to bring actionable insights and help businesses move forward.  Kris has experience working in industries ranging from Tech, SaaS, FinTech, B2B, Mortgage/Banks.