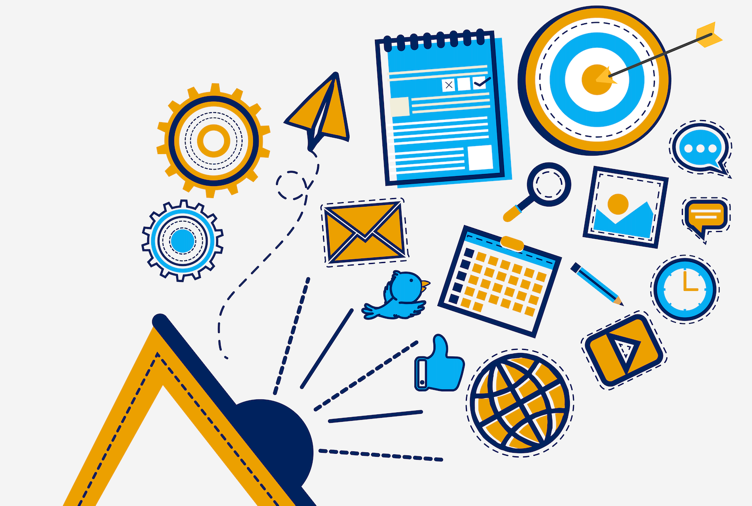 Challenges with B2B marketing attribution
Roughly 60% of B2B marketers are not using a multi-touch attribution model. Many B2B marketers don't have attribution capabilities because each channel owner is working in silos.
Another shocking statistic: according to Nielsen research, three in four marketers are not confident that they can quantify marketing ROI.
For B2B marketers to optimize campaigns and create more effective customer experiences, marketers need to know which buyer touchpoints a customer came into contact with and how those touchpoints influence the way prospects navigate each stage.
About multi-touch attribution
Multi-touch attribution (MTA) is a marketing analytics method that evaluates the impact of customer touchpoints in driving conversion. It helps marketers determine the value of those specific touchpoints in the buyer's journey.
MTA is designed to assign credit to those customer touchpoints that influence the consumer to convert. The MTA models are built to measure each channel's effectiveness for the buyer's journey and provide a clear ROI impact from each marketing touchpoint.
Three ways to generate more leads with marketing attribution
This article will introduce three ways that B2B Marketing Attribution visibility can help marketers generate more qualified leads.
They are:
Understand the marketing channels that generated leads and qualified the leads.
Understand the content that worked to nurture the lead so you can double down on the content that works.
Understand the marketing ROI of the sales stage of each lead.
Understand the marketing channels that generated leads and qualified the leads
Every marketer is aware of the importance of marketing attribution. In B2B marketing, we know that leads don't convert from just one channel. Some research shows that, on average, it takes at least seven touches for leads to convert.
In B2B lead generation, it is very common for marketers and salespeople to consider multiple contacts from one account. The leads could have a manager who would be an approver, while his/her peer would be an influencer in closing the deal in the sales process.
From that perspective, B2B attribution gets a lot more complex when you start to account attribution not just by one individual lead, but also by understanding the campaign influence of multiple leads or contacts by role.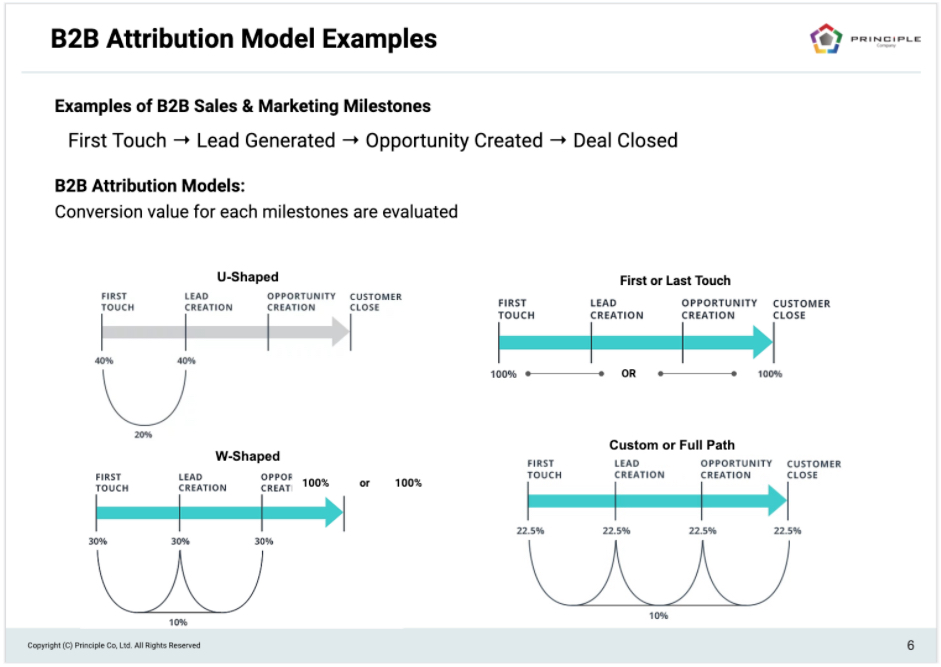 One common approach marketers take is to shut off ads for a few weeks to see how that impacts the overall conversion.
We can understand why B2B marketers might try that method since the sales cycle is long, and unlike a D2C eCommerce site, a conversion may not happen immediately. Hence, an A/B split test would not get a statistically significant result fast enough.
If the right data is available to measure, then B2B marketers would not need to shut off ads – which would mean suspending a possible channel that influenced the conversion.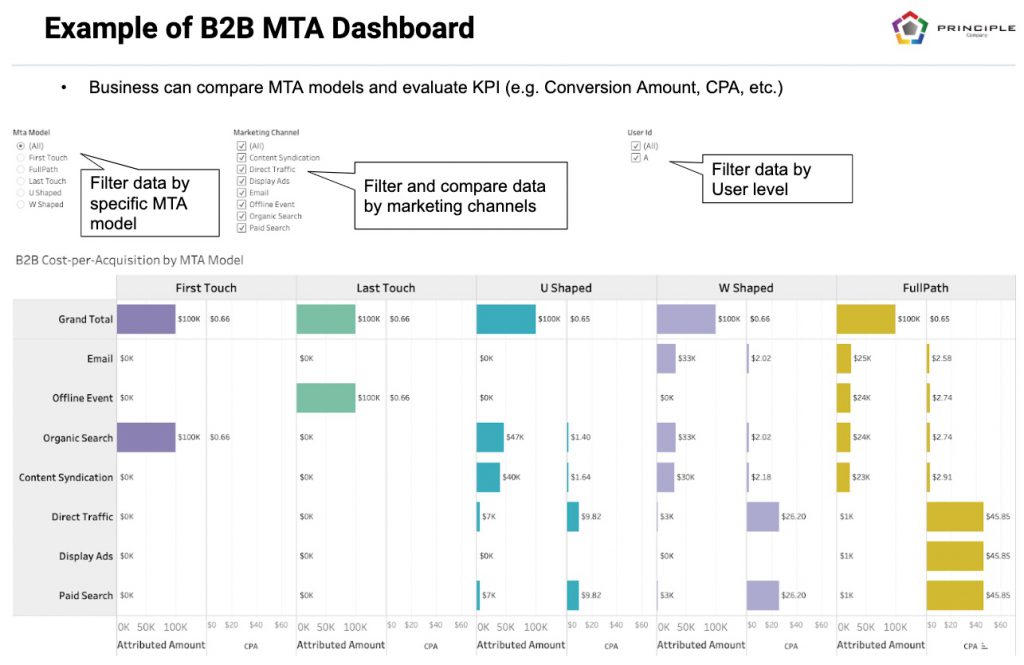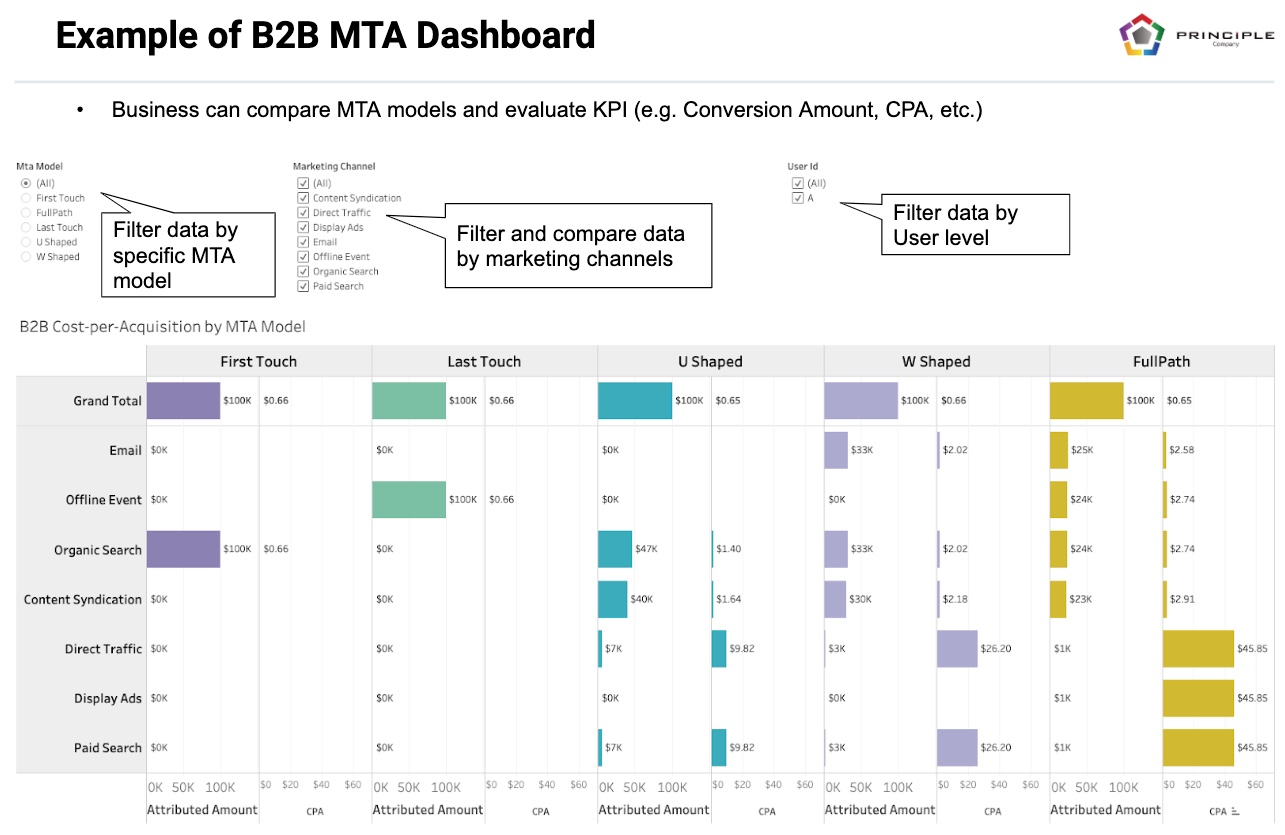 Understand the content that helped to nurture the lead
As we recover from the COVID pandemic, many marketers have shifted their marketing budget from offline events to digital. Some digital channels that B2B marketers invested more strongly in during the pandemic are:
Webinars
Content marketing
White papers
E-books
Videos
From a marketing perspective, the content that generates leads could be your blog posts or your landing page with a free e-book. However, before your lead warms up to your business, you may have to send multiple emails or issue white papers.
If you structure your data in the following fashion, you should achieve the campaign influence per lead conversion milestone. You can obtain such data by integrating Google Analytics and SFDC data in a data warehouse or by simply enabling tools like Bizible.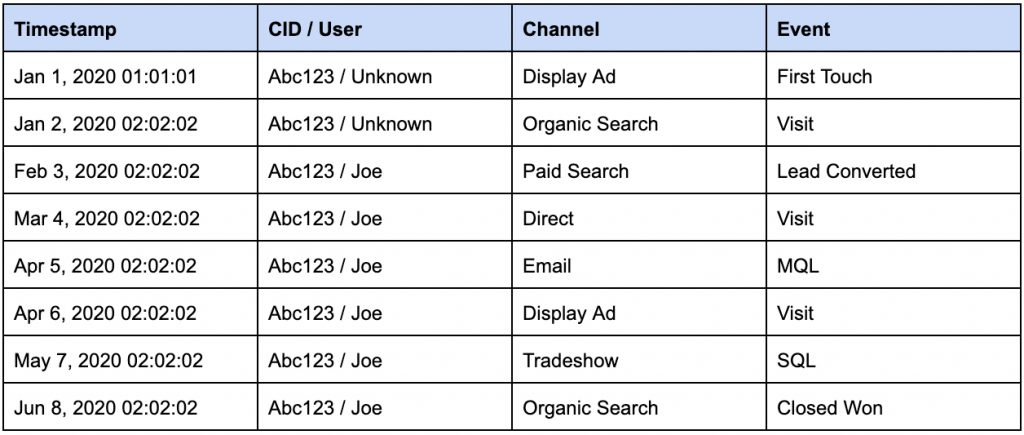 Instead of reporting on campaigns or marketing channels, you can arrange your data to track content details like email topic, page category name, tradeshow name, white paper topic, etc. This will give you the timestamps of the conversion so you can learn if it helped generate a lead, or nurtured the lead to become a marketing qualified lead (MQL).
Understand the marketing ROI of each lead sales stage
B2B marketers are very keen on cost performance, like cost per lead acquired, cost per qualified lead, ROI, etc.
Critical touchpoints in B2B are the transition stages in the customer journey, like the first touch, lead creation, opportunity creation, and closes.
Response metrics are great ways to track tactics and help marketers better understand what messaging drives responses. However, driving up responses while not generating leads or opportunities would not help the business at all.
That said, the KPIs for B2B marketers would be:
Cost of conversion: Cost per Lead generated. Cost per MQL. Cost per SQL. Cost per Conversion.
Time to convert: First touch to lead conversion. Time from original lead to qualified lead.
Conversion amount: Opportunity amount by channel. Closed amount by channel.
ROI and ROAS
Learn more about data-driven marketing for B2B lead generation
Now that we've introduced three ways to use B2B marketing attribution to help generate qualified leads, let's wrap this up by connecting the dots.
Here are the important points to take away and apply so you can generate more qualified leads for your business:
Understand which marketing channels drive qualified leads, but focus on investing more in channels with positive ROI. This can help you generate qualified leads while focusing on effective campaigns.
In most cases, your business offers multiple services. If not, you may have preferred personas or ideal customer profiles you wish to engage. You need to know what copy, messaging, or content resonated with your prospects so you can continue to invest in content topics that are effective in generating and nurturing leads.
To learn more about B2B lead generation and how you can enable better marketing attribution with your CRM data, contact us at Principle.
About Principle
Principle helps businesses of all sizes make better decisions through data. For the better part of a decade, we have helped global brands and Fortune 500 companies turn data into intelligence and actionable insights they can use in digital marketing.
Our team of 100 employees includes experts across Analytics, Paid Marketing, SEO, and Data Visualization. We offer actionable and measurable data analytics strategies, SEO, and campaign management services that deliver the digital transformation your business needs to outperform the competition.
We recruit independent professionals who have their own personality, an established way of life, a unique skill, and can share our philosophy. With such colleagues, we believe that individuals and companies will grow together and achieve great quality and result in an unseen business world.
To learn more about digital marketing and advertising in Japan or elsewhere in the Asia-Pacific region, feel free to contact us at Principle.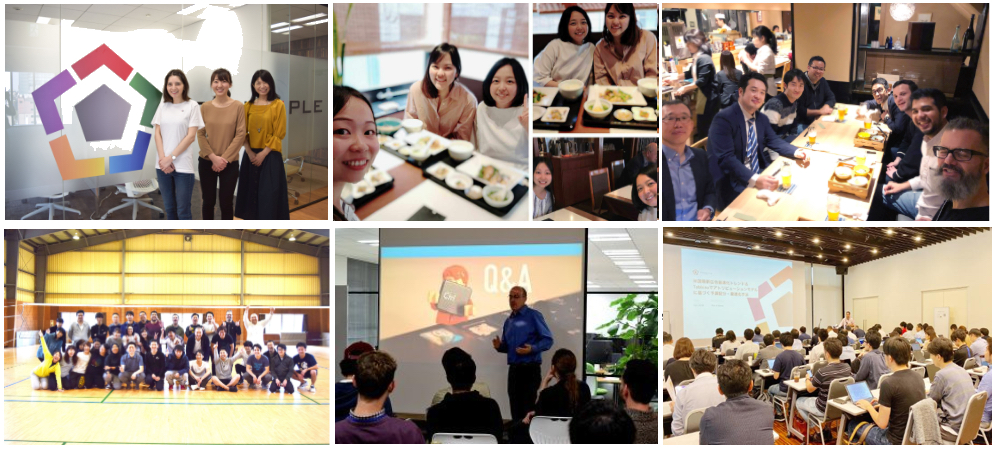 Do you need to enable the right marketing data to grow your business?
Good data practice starts with good data collection. At Principle, we enable, integrate, and manage your marketing data. Click here to learn more about our agency services for: